Presented by Racemaker Press

"There's a lot of junk out there today. If you want it straight, read Kirby." -- Paul Newman


The Way It Is/ Tony Bettenhausen and Sons, An American Racing Family Album
by Gordon Kirby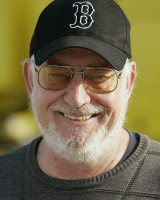 Over the past year and a half I've been working flat-out with my publisher Joe Freeman at Racemaker Press in Boston on two exciting new book projects. The first of these 'Tony Bettenhausen and Sons, An American Racing Family Album' is ready for press and will be followed later in the winter by 'Penske's Maestro: Karl Kainhofer and the History of Penske Racing'.
Both books will be published by Racemaker Press in late winter/early spring. We will formally launch both volumes on Friday evening, May 27th at the Indianapolis Motor Speedway's Hall of Fame Museum and we'll also sign books with Merle Bettenhausen and Karl Kainhofer at the following day's Memorabilia Show. This week I'm going to give you a taste of 'Tony Bettenhausen and Sons' and next week I'll take a look at 'Penske's Maestro'. You can order the books from www.racemaker.com
The Bettenhausen family's story has been told before by Carl Hungness in his epic 'GO! The Bettenhausen Story', published in 1982. But more than thirty years later with advice and assistance from Merle and Susan Bettenhausen we decided to take a fresh, pictorial look at the family using Racemaker Press's superb photo archive as well as the family's and Merle's personal collections.
Working in partnership with Joe Freeman we've created a visual odyssey of the Bettenhausen family's epic story, starting with two-time Indy car champion Tony Senior's first laps at the wheel of a mid-western midget in 1938, and following Gary's, Merle's and Tony Jr.'s careers with over 350 superb photos. The story is enlivened by Merle and Susan Bettenhausen's personal recollections, observations and commentary about their father, brothers and family. The book fills 225 pages and is completed by full statistical data of the Bettenhausens' racing careers.
Following are a selection of some 20 pages from the book's four chapters, starting with Tony Sr. and proceeding through Gary, Merle and Tony Jr.
Click the image or
this link
to read more.
Auto Racing ~ Gordon Kirby
Copyright ~ All Rights Reserved