Presented by Racemaker Press

"There's a lot of junk out there today. If you want it straight, read Kirby." -- Paul Newman


The Way It Is/ Racemaker Press at the PRI show this week
by Gordon Kirby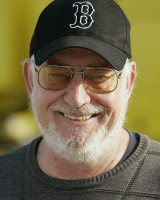 Racemaker Press will be at the Performance Racing Industry show at the Convention Center in downtown Indianapolis this week. We'll be at booth 7039 located in the Midway between the Yellow and Green exhibition halls and we invite you to come by and take a look at Racemaker's comprehensive selection of books devoted to the history of American automobile racing.
On Thursday and Friday afternoons at one o'clock Jim McGee will join me to sign copies of 'Jim McGee: Crew Chief of Champions'. Racemaker's publisher Joe Freeman will also be on our stand to offer customers their choice of Racemaker's many fine books. Merle Bettenhausen will also join us to get out the word about our upcoming book, 'Tony Bettenhausen & Sons: An American Racing Family Photo Album' which we hope to publish in late 2015 or early 2016.
We anticipate the Bettenhausen book being a 250-page, 10 X 10 inch high quality hardback book with an equal number of superb photos from the Bettenhausen family collection and Racemaker's remarkable historical archive of American racing photography. The book will be enlivened by Merle Bettenhausen's recollections, observations and commentary about his father, brothers and family. With Merle's help I look forward to sharing with the reader a visual odyssey of the Bettenhausen family's epic story, starting with Tony Sr's first laps at the wheel of a midget in 1938 and ending with Tony Jr.'s untimely death in 2000.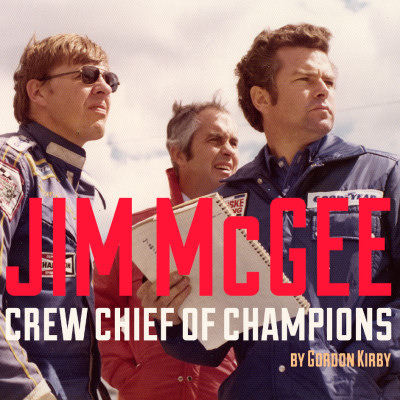 © Racemaker Press
In addition to a wide selection of racing books Racemaker also publishes books about the history of the American automobile and the most recent of these has just come off the press. It's an excellent book called 'The Last Days of Henry Ford'. Written by renowned Ford historian Henry Dominguez this book takes a serious and very thorough look at Ford's founding father through the last decades of his long life.
Dominguez has written six books about Ford over the past thirty years and his latest work is both meticulously researched and well written. It's a must read for anyone interested in the history of the American automobile and Ford in particular.
Last winter Racemaker published 'Hard Luck Lloyd', the story of Lloyd Ruby's much under-appreciated career. Written by John Lingle, 'Hard Luck Lloyd' is a comprehensive and entertaining book. Lingle covered his ground thoroughly, interviewing friends and family as well as the racing stars of the sixties to help bring the laconic Texan to life. It's a great book, well worth reading, with more than 275 photographs and a complete record of Ruby's wide-ranging career.
Next spring we will publish 'Second to One'. We've been working on this epic for several years. It will be a big book, more than 400 pages, with a similar number of photographs documenting all of the 40 drivers who finished second in the Indy 500 but were never able to win the big race. Joe Freeman wrote the first half of the book and I've taken it from there with additional research and writing assistance from Tom Saal.
Some of Indy car racing's most famous and successful drivers are in this book as well as some lesser-known names, including men such as Dan Gurney, Rex Mays, Ted Horn, Tony Bettenhausen, Eddie Sachs and Peter Revson as well as early stars Ralph Mulford, Earl Cooper and Harry Hartz. More recent members of our 'Second to One' club include Michael Andretti and Paul Tracy, the moral winner of the 2002 Indy 500.
Andretti features on the cover of 'Second to One' side by side with Rick Mears in turn one at Indianapolis in 1991. Michael has written a thorough and gracious Foreword to the book discussing his many close calls and wretchedly bad luck at the Speedway. He led more races and more laps at Indianapolis than any of the drivers who were never able to win the 500.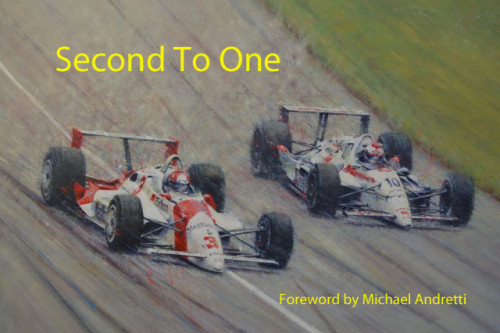 © Racemaker Press
Other important books published in recent years by Racemaker Press include two works by renowned racing historian Jim O'Keefe. I strongly recommend O'Kee's authoritative biography of Frank Lockhart, titled 'American Speed King'. Written in company with Sarah Morgan-Wu, the Lockhart biography is thorough and rigorous and includes a superb selection of photos of American motor racing in the nineteen-twenties. 'American Speed King' is the definitive work documenting Lockhart's meteoric career.
Racemaker also published O'Keefe's 'The Winners Book', a truly amazing statistical tour de force listing the winners and basic data for some 22,000 races around the world from 1894-2012. If you want to know the winner of all the major and many minor automobile races run since the sport was invented, 'The Winners Book' is your guide.
Also among the book published in recent years by Racemaker are 'Leader Card Racer, A Dynasty of Speed' written by renowned American automobile and racing historian Gordon Eliot White, and 'Damn Few Died in Bed' by 1950s and '60s Indy car crew chief Andy Dunlop and Tom Saal. Eliot White's Leader Card covers the entire story of Bob Wilke and his son Ralph's team, winners of the Indy 500 with Rodger Ward in 1959 and '62 and with Bobby Unser in 1968. With Tom Saal's skillful assistance Andy Dunlop's book tells his own story about the realities, difficulties and tragedies of life on the AAA and USAC Championship circuit in a very different time.
Racemaker also sells Joel Finn's excellent books about the history of American road racing, including his book about the first United States Grand Prix at Sebring in 1959 and his remarkable 'Caribbean Capers' about the Cuban Grand Prix races in 1957, '58 & '60. In recent years Racemaker also acquired Dick Wallen's complete selection of books covering the history of American national championship racing as well as sprint car and midget racing.
Many more fine books are on Racemaker's list and if you're at the PRI show in Indianapolis this week stop by Racemaker's booth. It will give you a better understanding of Racemaker's full range of offerings and we'll be happy to sign a book or two for you and trade some stories about the magnificent history of American automobile racing.
Auto Racing ~ Gordon Kirby
Copyright ~ All Rights Reserved