Presented by Racemaker Press

"There's a lot of junk out there today. If you want it straight, read Kirby." -- Paul Newman


The Way It Is/ Team Penske at the top of its game
by Gordon Kirby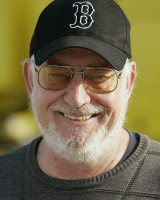 As we all know, motor racing is a tough business. It's very difficult to stay on top over a sustained period of time and even the most established and well-financed teams endure weak periods as we're seeing these days with Ferrari and McLaren in Formula 1, and Roush-Fenway in NASCAR. Williams too, has gone through some lean times in F1 in recent years although the team has been much more competitive this year.
Yet Team Penske continues to roll along at the top of its game, winning races and challenging for or winning championships in both IndyCar and NASCAR. Penske's cars finished first, second and fourth in this year's IndyCar championship while Brad Keselowski and Joey Logano are in the thick of the battle for this year's NASCAR title. If either 2012 champ Keselowski or Logano take this year's Sprint Cup it will be the first time any team has won both IndyCar and NASCAR titles in the same year.
Next year is Penske Racing's 50th season and 'The Captain' is expanding his operation, adding a fourth IndyCar for Simon Pagenaud and going into partnership with Dick Johnson Racing to run an Aussie V8 team with Marcos Ambrose at the wheel.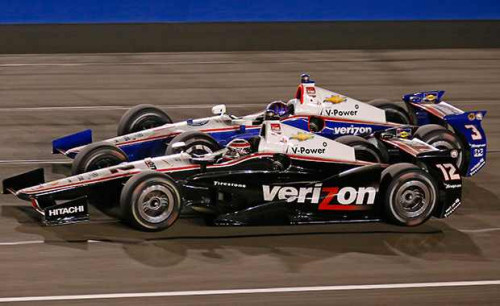 © LAT-USA
And of course, racing is merely Roger Penske's avocation. He spends most of his time running the Penske Corporation, a giant, ever-changing business empire employing some 40,000 people. The boss spends half is waking hours aloft, wheels up, aboard his corporate jet flying around the world managing his many businesses. But he still finds time to make it to almost every IndyCar race and most NASCAR races.
Penske's key lieutenants are: Bud Denker who is CEO of Penske Corp and also runs the Detroit GP; longtime right hand man Walt Czarnecki who oversees the NASCAR team; and Tim Cindric, president of Penske Performance, the team's sprawling headquarters in Mooresville, N.C.
Last week Cindric discussed Pagenaud's hiring and the IndyCar's team expansion to four cars for Will Power, Helio Castroneves, Juan Pablo Montoya and Pagenaud. Cindric said Penske and he have had their eyes on Pagenaud since 2008 and '09 when he drove Gil de Ferran's Acura LMP1 cars.
"It's the first time we've run four cars with Team Penske, so it will certainly be a challenge," Cindric said. "But when you have someone like Simon, who may seem as though maybe this has been something that we've looked at here in the short-term, that's not necessarily the case.
"Simon obviously had an association with (former Team Penske driver) Gil (de Ferran) back in the sports car days when they were running the ALMS program, and that's where we took notice of what his capabilities were. Really, this has been the opportunity that we've had to bring him on board.
"If that meant changing to a four-car program, that's what we were prepared to do. We feel like any time you can expand an organization, certainly it's satisfying to know that we can continue to add to the Team Penske heritage, and bringing Simon on board was certainly an added plus to that. So we're certainly looking forward to the challenge ahead."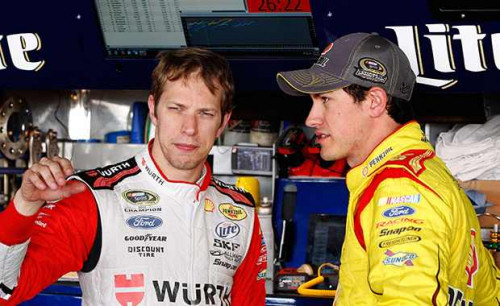 © LAT-USA
Cindric itemized some of the specific challenges.
"Personnel is the first challenge that you have, and logistically, how do you place four cars, how do you put them under the tent? How do you debrief? How do you put together what you need for our overseas trip at the Brasilia race and those sorts of things? It's certainly a logistical challenge, but more importantly the personnel is always what makes the difference, so that becomes your biggest focus.
"I think you see it, whether it's IndyCar or NASCAR, what you have in terms of car count obviously raises your odds in some ways. But if you don't do it right, it can also be a distraction, and we've seen that within our NASCAR program. We've been a stronger team with two guys than we were when we ran three cars. So I think it really depends on when you add those cars and what your capabilities are.
"I think if there was a time for us to add a fourth car, it was now. I think what we learn from the NASCAR side of it is if you don't have the two cars right, it's hard to add a third car. When we brought back the two cars in NASCAR, it benefited us in terms of our approach. So we felt like if we were going to add a fourth driver there really there wasn't another guy to consider.
"To have four cars, there is efficiency in doing that. The first car costs the most, and then each one after that costs a little bit less. That's not always the case for the driver, but it is the case for the sponsor in a way."
For his part, Pagenaud could not be more delighted to join Team Penske.
"It's a very special day in my career," Pagenaud said. "It's definitely the next step in my career. I've been working my whole life as a race car driver, and now was perfect timing for Team Penske to come and work together. You always hope that you'll get the best opportunity possible and luckily enough I had a very good opportunity with the team that I always dreamed to drive for. So the decision from then on was pretty easy for me.
"I'm really excited to get to work with Helio (Castroneves), Will (Power), and Juan Montoya. Having three teammates like them is definitely a huge help as a driver to complete the steps and it's going to help the team as well. I'm really excited. I think it's a tremendous opportunity for my career.
"It's really going to be a very interesting season next year. Feeding off each other will be an important task. We all work for Team Penske, and that's how it works here. I'm really excited about it, and I think it's perfect timing in my career."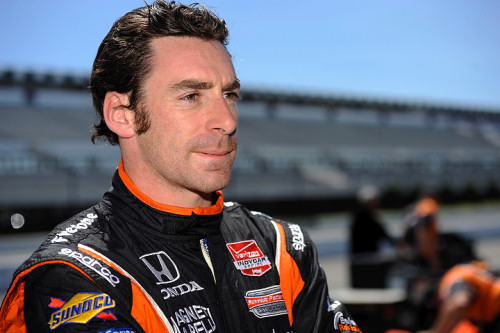 © LAT USA
Pagenaud turned down an offer to drive one of Nissan's new LMP1 cars at Le Mans and in the WEC in favor of joining Penske.
"I've always been interested in sports cars," he commented. "I've had a great career in sports cars. But my goal was to continue in IndyCar at the top level. I had some great opportunities and yes, I've been in talks with Nissan. It's been good talks, but I was very interested in my opportunities in IndyCar, especially with Team Penske. That was the bottom line."
Pagenaud believes his new teammates will help him improve his performance on ovals and make him a more complete IndyCar driver.
"It took time for anyone like Dario Franchitti or Will to win on oval, and I think it's the natural progress and natural improvement," he remarked. "I feel definitely ready to take on the fight on the ovals, and definitely having someone like Montoya with so much experience on the oval and Helio by my side will be huge.
"The big advantage of a team like Penske is definitely all the resources that you can have and all the research and development that you have available to make the car better and improve. As you know, I'm someone very technical, and that is the side of the sport that we enjoy. What better fit for me? There wasn't any better fit. So it's pretty exciting going into 2015 that way.
"As a driver, when you walk into a team like this one, the goal is different. You're here to win. That's the bottom line. The goal is to have complete success."
Meanwhile, 'The Captain' discussed his thinking in going Aussie V8 racing. His words emphasize the wide range of thinking, resources and synergies that make Team Penske unlike any other racing team in the world.
"I think that if you look at our history, we own Detroit Diesel," Penske said. "We bought the factory here in Detroit in '88 and then sold it to Daimler early in 2000. We operated Detroit Diesel in Australia and New Zealand and that part of the world for a number of years, and then sold the business. Following that we really had no business in Australia until we bought the truck distribution for Western Star, MAN and Dennis Eagle from Trans-Pacific Industries, which gives us a network of franchise dealers and service facilities.
"With that, we looked at how we might be able to extend our footprint, and with Rolls Royce Power Systems owning MTU and Daimler owning Detroit Diesel, we felt with our experience it might be a good opportunity. Keeping a long story short, we completed negotiations, and we'll be the distributor for those products and support the dealers, not only on the Western Star side but on the Freightliner side as we go forward.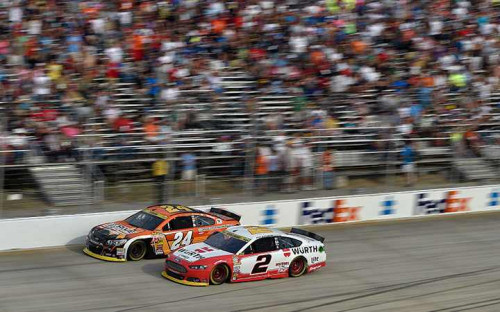 © LAT USA
"We've already opened up our first Penske Truck Leasing location at the Brisbane Truck Center, and we would expect to bring our full service truck leasing and rental into the market in Australia in the capital cities as we go forward. We're going to make one step at a time. That's why this complete auto racing venture makes so much sense to us, because we can use the racing series as a customer entertainment, we can display the trucks that we represent throughout the country, we can partner with the dealers, both Freightliner and Western Star dealers and MAN, at the events. I think it will give us the ability to build our brand value in the country.
"It's perfect. It's our DNA. We're in the service business here in the United States. We have a leasing company with over 200,000 vehicles, and we rent them, we lease them, we service them, and we'd like to replicate that in Australia and New Zealand.
"When I stepped back away from this opportunity and really looked at our business that we've now been developing in Australia I saw that the V8 Supercars would connect with our customer base throughout Australia. There was no question that with our NASCAR and IndyCar heritage, a chance to go to Australia and take some of our people to an opportunity there would be something that we wouldn't want to turn down.
"Obviously when we look at the landscape coming down there by ourselves and trying to develop a team, we really said that wasn't an option. So we took four to five months really to look and see what we might be able to do to partner or do something with another organization. I found out very quickly that Dick Johnson Racing had such a great reputation. I had the opportunity to go to the shop, meet Dick and meet the key people there, and it was obvious that we could have a good fit."
At 77, Roger Penske remains as energetic and incisive as ever. His tremendous drive and business acumen have made Team Penske one of the most successful, wide-ranging racing teams of all-time. Without doubt, many more wins and championships lay ahead.
Auto Racing ~ Gordon Kirby
Copyright ~ All Rights Reserved