Presented by Racemaker Press

"There's a lot of junk out there today. If you want it straight, read Kirby." -- Paul Newman


The Way It Is/ Spencer Pigot enjoys his 21st birthday
by Gordon Kirby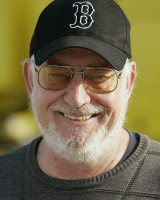 Spencer Pigot turns 21 today (Monday) and he has good reason to celebrate. Spencer won this year's Pro Mazda championship after a fierce battle with talented young Canadian Scott Hargrove and thanks to Mazda's Road to Indy scholarship program he's looking forward to racing next year in the rejuvenated Indy Lights series.
"I'll definitely be in Indy Lights," Pigot grins. "We've got most of the budget in place. We've still got to find more but I've got a great group of supporters that are helping me and we'll definitely be able to find the rest.
"There are a few teams that catch our eye--Schmidt obviously because of their history in the series and Juncos who want to move up to Lights. So we're looking at a few different teams but there's no rush to make a decision because the new car doesn't arrive until November. We're just taking our time right now and lining up all the options.
"It's a good place to be. All the teams know that the Mazda prize is secure money and they think I'm a pretty good driver so all the teams are interested and talking to us. We've just got to figure out which is the best team for us."
Pigot is one of America's most promising young open-wheel talents. Spencer started his racing career in karts in 2003 when he was just nine years old. When he was sixteen he started racing cars with Skip Barber and won three races on his way to the 2010 Skip Barber national title, earning a MazdaSpeed scholarship to compete in the 2011 Cooper Tires US F2000 Championship.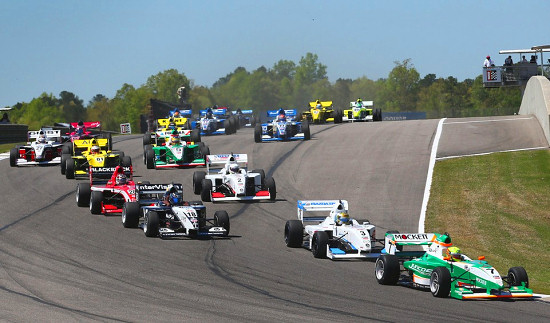 © Mazda Road to Indy
Spencer ran the USF2000 series in 2011 with Andretti Autosport and won three races, took four poles and finished second in the championship. Pigot also won a pair of Team USA Scholarships in 2010 and '11 to compete in Formula Ford in the UK.
In 2012, Pigot won the Cooper Tires Winterfest F2000 series title in dominant style, winning five of six races, then dueled fiercely with Australian Matthew Brabham for the Cooper Tires US F2000 championship. Spencer won eight of 14 races, scoring twice as many wins as Brabham, but ultimately finished second in the championship just seven points short of Brabham's tally.
Pigot moved up to the Pro Mazda Championship last year with Team Pelfrey. He won at Mosport and was second in three other races, finishing fourth in the championship. This year Spencer moved to Juncos Racing. He had raced karts successfully with Juncos and enjoyed himself with the team as Juncos ran four Pro Mazda cars for Pigot, Kyle Kaiser, Jose Gutierrez and Julia Ballario.
Spencer swept the four-race Winterfest series then won the opening four Pro Mazda races of the year before adding two more wins later in the season to beat Scott Hargrove to the championship by eleven points. But it was a close-run thing as Pigot endured a wild pair of championship deciding races at Sonoma Raceway at the end of August.
Hargrove and Pigot collided early in the first of two races at Sonoma while Spencer was leading. Pigot was out on the spot while Hargove made it home in third place and there were more dramas for Spencer in Sonoma's second race, the season-closer.
On the opening lap he was knocked off the road by Hargrove's teammate Neil Alberico. Pigot was able continue at the back of the field and drove a great race to finish fifth while Hargrove led the early going only to fall back and drop out with a mechanical failure. Spencer discussed his season.
"It started off great, winning the Winterfest and then winning the first four races of the championship. Then we kind of went through a bit of a rough patch with a couple of bad finishes at Indianapolis and getting a flat tire on the oval. We lost a lot of points over those two weekends and had to fight our way back into the points lead.
"We came into the last weekend with a decent margin but again it all got taken away and we had to fight our way back. It was a season with a lot of highs and a lot of lows as well, but luckily, it all worked out in the end and we were able to hang on for the championship. I think my parents almost had a heart attack!"
Pigot also ran the Porsche GT Cup in Canada this year with Allegro Motorsports. He ran two GT Cup races in 2013 and the full season this year comprising ten races over five weekends.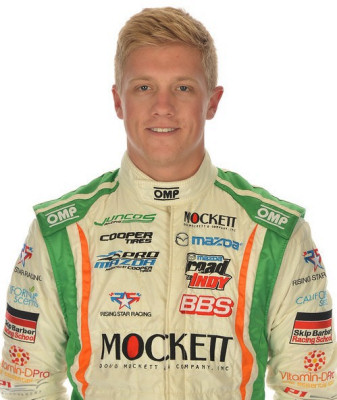 © Mazda Road to Indy
"We did okay," he shrugs. "I won a couple of races but only finished third in the championship. We had a couple of races where I was leading and something broke in the engine. I also had a couple of penalties which didn't help."
Spencer enjoyed his first taste of Indy Lights power when he drove one of the old Lights car in the Chris Griffis test at Indianapolis a few weeks ago.
"I really liked the car," he enthused. "It was great! It had a lot of horsepower, more than I'm used to, and is just a bigger car with more downforce, more power. It's a lot of fun. You get through the corners quicker, carry more speed through the corners and you can brake later. It's a pretty heavy car compared to what I'm used to but I had a lot of fun and can't wait to try out the new car.
"The first test of the new car is in the middle of December. That's when all the teams will be allowed to run the cars for the first time. They're not letting and teams do any private testing before then. So the first time I'll get to drive the new car will be at Homestead in December."
Spencer believes the new Lights car will attract a strong field of drivers from around the world.
"There's a lot of interest from drivers over here and also in Europe," he observed. "The guys in Europe didn't want to come over and drive the current car because it's so out-dated, but I think you'll see the new car will attract quite a few good drivers from Europe."
Pigot enjoys a healthy sponsorship package led by Doug Mockett & Co and including Rising Star, Vitamin DPro App, California Scents and OMP. But Mazda's Road to Indy scholarship program has been a major element in his rise through the ranks and arrival in Indy Lights.
"Without Mazda I definitely wouldn't be going into Indy Lights," he remarked. "The Road to Indy scholarship program gives hope to all the young guys who don't enjoy family money or a massive sponsor behind them. It gives us a chance and it's good to be rewarded if you win the championship."
Pigot also hopes to do some sports car racing in 2015.
"I'd love to do the long-distance races at Daytona and Sebring before our season starts," he said. "Ideally, it would be in a Prototype Challenge car because that's more of what I'm used to. We're definitely working on something for Daytona and Sebring because I love sports car racing and it would great to be able to do some long-distance racing."
Spencer Pigot has made an impressive start to his career. It will be interesting and exciting to see how the young man from Orlando progresses in the coming years.
Auto Racing ~ Gordon Kirby
Copyright ~ All Rights Reserved