Presented by Racemaker Press

"There's a lot of junk out there today. If you want it straight, read Kirby." -- Paul Newman


The Way It Is/ Reinvigorating Mazda's Road to Indy
by Gordon Kirby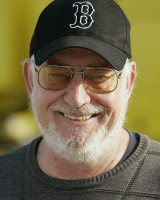 Paul Tracy's happy and informed arrival in NBC Sports TV announcer's booth aside, the best thing that's happened to IndyCar in recent years has been Dan Andersen's emergence as the moving force behind Mazda's Road to Indy ladder system.
Andersen and his team have done a great job in tying together the F2000, Pro Mazda and Indy Lights series and Andersen is working hard to reinvent the Lights series with the introduction of a new car and engine. The new AER-powered Dallara Lights cars is much more attractive than the old car and if the early level of interest translates into orders next season's Lights field will be much stronger than in recent years.
"The new Lights car has generated a lot of enthusiasm," Andersen says. "We're getting inquiries almost every day from potential new teams and existing teams. A number of teams are looking at the entire program and the details on budgets.
"A lot of people are running the numbers to see if they want to come and play but everything indicates we're going to have a full paddock of teams. The driver interest across the world seems to be very positive and all the things that we needed to see to resurrect the series seem to be in place."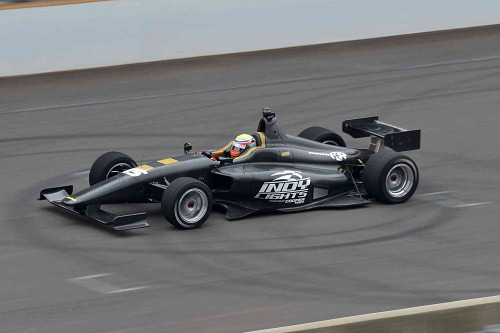 © Mazda Road to Indy
Andersen freely admits the Lights series, unchanged in twelve years, was dying on the vine.
"As you know, Indy Lights has been hanging on by a thread in recent years," he remarked. "This year was a bit challenging. We started out strong with thirteen cars but we dipped on the ovals to only eight cars.
"So the series definitely needed something to revive it and I think the new car has created a lot of interest and excitement. For the first time in many years people are being drawn to Indy Lights. Most good young drivers around the world want to race where the other good drivers are racing and we're very hopeful that the interest will snowball."
Andersen is pleased with the wide range of inquiries about the new Lights car. He hopes some new professional teams will enter the series to help raise the stakes and bring on talented but unsponsored young drivers.
"We're getting interest from Europe and from some sports car teams and hopefully some additional IndyCar teams will show some interest," he said. "Some of them are indicating that they're going to come and play in Indy Lights and that's what we need.
"We need teams in Indy Lights that have at least some substance because it's challenging for us as a promoter to run a series where most of the teams are having a tough time paying the bills. There were a couple of teams last year where that was the case.
"We need some established teams to help us promote the series but more importantly to subsidize talented young drivers. It's been my experience in all my years in the lower levels that the best drivers don't always have the best budgets. So we need teams that are able to bring on talented drivers without the budget to go after the championship with a hot young driver. I don't want this to a ladder series only for rich drivers."
Andersen pointed out that some teams with their own sponsors used to compete in the old ladder system, hiring drivers based on their talent rather than sponsorship.
"Back in the nineties when we got started with USF2000 we had Team Green with the Kool sponsorship that was subsidizing drivers, and Dede Rogers team and the Lynx team who were also subsidizing drivers. That's the model we want to develop.
"Obviously, in racing's minor leagues a lot of drivers have to bring budgets to help the team work. But we need some teams that are willing to select at least one top driver and the enthusiasm generated by the new Lights car has been good for that."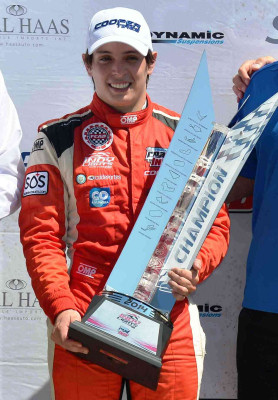 © Mazda Road to Indy
Andersen says everyone is trying to estimate the cost of racing the new car.
"We've got teams coming to us asking for information and they're running the numbers. I'm seeing budget figures thrown around anywhere from $850,000 to $1,150,000. A lot depends on things like the caliber of the engineering the team wants to secure and the number of test days they want to do.
"Some of them are still seeking answers on the commodities they have to buy. We've provided some teams with data on how many spare parts will be required for things like brakes. In testing the brakes have been lasting a long time so we're hoping the new car will help trim budgets in a few ways. There's a lot of work going into making it all work right now."
More young drivers from around the world are being attracted to race in America these days for two good reasons. The first is the European ladder system is very expensive and continually changing. The other reason is Mazda's scholarship program wherein the champion of each Road to Indy series wins a substantial cash prize to help pay for a season in the next step on the ladder.
"The timing is really good for our message and I think we do have a great message to tell everybody," Andersen says. "The frustration with the European ladder is playing into our favor not only with drivers but also a number of European teams who are looking seriously at running teams over here.
"Hopefully, all of this will help focus some attention on IndyCar. I need IndyCar to prosper because that helps me. Nobody wants to be in a ladder system where the main series is inconsequential. I need the top series to grow in stature and to gain followers. The more IndyCar can do to improve its popularity then the more attractive it's going to be to run in my series."
One of the difficulties teams face in selling sponsorship is the absence of IndyCar's 2015 schedule. Andersen is doing his best to work around this problem.
"Last Friday I met with the team owners of all my series and I exposed to them a draft schedule that we have with some options. The good news is I have more venues that want us on their calendar for next year than we can take. We can actually play with dates and come up with a good geographical and travel mix. Things like that help the teams' planning and budgets.
"I like to say I'm a team owner at heart because I've been a team owner for a lot of years and I value their input and consider their input. That said, it's not a democracy and I will do what I think is in the best interests of the series."
Scott Dixon, James Hinchcliffe and this year's Lights champion Gabby Chaves tested the new Lights car at Indianapolis two weeks ago. Dixon and Hinchcliffe were impressed and Chaves showed his stuff by turning the fastest lap in the car's initial test runs.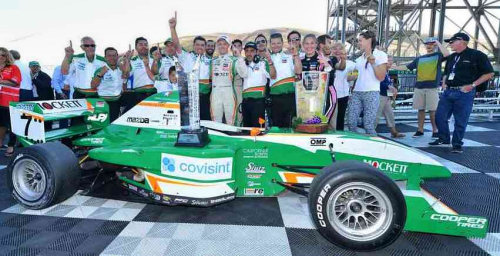 © Mazda Road to Indy
"Gabby did a phenomenal job on the oval at IMS the week before last," Andersen said. "Tony Cotman was very impressed by Gabby. His feedback was very positive and he went faster than anybody else who drove the car on the oval. So that was all good stuff.
"Each of Dixon, Hinchcliffe and Gabby liked driving the car and the way it reacted to changes. It was a good test, a good start for the new car. We're all very encouraged and it's helping build the interest in the series for next year."
Andersen is also helping Chaves find the best possible IndyCar ride for next season.
"We're helping Gabby with the scholarship money," he commented. "We've talked to one team that's interested in him. I think he's working on doing the first half of the season with some funding he has and I think he'll be good. I think he's got the temperament and the experience he's had in Indy Lights and the lower levels of the ladder system where he's been fast every step of the way will serve him well. If he gets the chance in an Indy car with a team that gives him a proper set of wheels I'm sure he'll do fine."
At last weekend's Chris Griffiths Memorial Road to Indy event at Indianapolis this year's Pro Mazda champion Spencer Pigot was among those to test the new Lights car while F2000 champion Florian Latorre joined other young aspirants in testing a Pro Mazda car. Pigot did a tremendous job of coming from behind to win this year's Pro Mazda championship and Andersen hopes for good things from Spencer.
"The Pigot family have been coming up the ladder in our series since 2011," he said. "They've laid it all on the line. Barry Pigot and his wife have invested a lot of family money in Spencer's career and I sure hope he makes it. I know some Indy Lights teams are very interested in him and I think he's talking to a number of teams."
In closing, Andersen said he's impressed with Derrick Walker's energy and efforts but worries that the job of turning IndyCar's ship may be too big for any one man.
"We're loyal to IndyCar, but I don't want to necessarily do things the same way as IndyCar," he remarked. "I don't want to criticize them but sometimes I wonder about the way they do things. Derrick Walker is definitely trying hard but one of the problems with IndyCar is it's like a big battleship. It keeps moving down a course that somebody charted thirty years ago. They're very opposed to change.
"I get tradition. There's a lot of value in tradition but you've got to be flexible in other areas to make it work. You've got to have a vision but you've also got to be flexible enough to modify that vision to suit the current conditions.
"Hopefully, Derrick stays the course. I know he gets frustrated at times but he's trying hard. He's looking at every single aspect to try to touch it up as best he can and hopefully he doesn't get too much resistance."
Everyone in the sport wishes Dan Andersen and Derrick Walker the best of luck in their admirable attempts to upgrade the unhappy state of American open wheel racing. Without them, IndyCar would be in even more serious trouble than it is.
Auto Racing ~ Gordon Kirby
Copyright ~ All Rights Reserved