Presented by Racemaker Press

"There's a lot of junk out there today. If you want it straight, read Kirby." -- Paul Newman


The Way It is/ Celebrating an accomplished & good life
by Gordon Kirby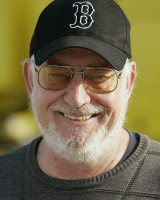 My brother David passed away two weeks ago and I'm going to celebrate his life in this space this week. Trained as a tool and die maker, Dave was a master craftsman who could build anything and do the job superbly. Like me, he shared a fascination with racing and he raced a kart for a few years before spending half a dozen or more years working on racing cars back in the seventies.
He achieved some success as a chief mechanic but spent most of his fifty working years as a tool and die maker. Dave left school at sixteen to go into the tool and die business and through our formative years he and I shared a couple of small apartments. He always supported my interest and desire to write about racing and helped pay my share of the rent on a few occasions when I was short of cash.
David hated to get out of bed in the morning but was a committed, hard-working guy who made beautiful pieces of metal work and regaled me with stories of making practical, functional sense of the abstract ideas and frequently incomplete drawings of many engineers.
He had an open mind to new ideas and technology and in his later years experimented with ways of harnessing green thinking and applying the latest in battery technology to a small solar system he built in his garden. He was an avid gardner with a true green thumb and in his retirement years he spent many happy hours in his garden.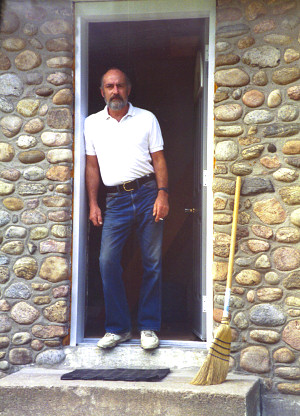 © Kirby family collection
After his years as a racing mechanic David settled into thirty years working for a company called TechForm. He enjoyed working with some of his colleagues who learned their craft in the old country--the UK, Germany and Austria--and wrestling with the engineers and managers to get the job done correctly and expeditiously.
Dave was a good man who knew the value of teamwork and the difficulty in bringing people together to work as a team. He was an independent thinker but a team player and I always took inspiration from his persistence and quiet, methodical way of working.
His daughter Carmen spent the last weeks of Dave's life with him as he battled pancreatic cancer. After he passed she was bowled over by the outpouring of emotion from family, friends and people around town.
"Your dad was a great guy," Carmen said many people remarked. "We really loved him and are so sorry he's gone. You should be proud to be his daughter."
In 1972 Brian Stewart won the Canadian Formula Ford championship driving a well-raced and much-modified Lotus 61 prepared by my brother Dave. Stewart had won the Canadian Formula Vee title a few years earlier and his little race shop built a small run of FVees and Super Vees.
Stewart went on to run one of the most successful Indy Lights teams, winning the Lights championship with Paul Tracy in 1990, Eric Bachelart in '91 and Wade Cunningham in 2005. Brian always said Dave was the best chief mechanic who ever worked for him and last week he told me a couple of stories about the high quality of my brother's work.
"I had a couple of occasions earlier in my career when I lost a wheel going into one of the fast corners at Mosport and that doesn't give you a very secure feeling," Brian recalled. "When things like that happen you ask yourself, can I really push this car?
"When Dave started working for me I could see right away he was a very thorough mechanic and I told him that I couldn't race the car unless I knew nothing was going to break. I told him I needed him to go over the car and make sure it was right and ready to race.
"So we had a pre-race ritual we used to go through. Back in those days I was a bit hyper and before the races I would go off for a blast on my Yamaha dirt bike down in the back fields at Mosport. Then I'd ride back to the paddock and the car would be sitting there ready to go and I would go up to Dave and ask him if the car was ready to race. And he would look at me and say, 'Yes, it is.' When he did that it gave me the confidence to go flat-out everywhere."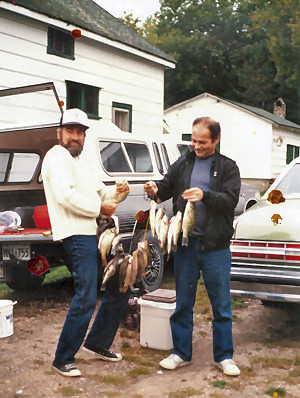 © Kirby family collection
For a few years my brother spent the summers as a race mechanic, working a regular job at his trade through the winters.
"Dave used to work for me in the summer because he liked racing," Stewart remarked. "But in the winter he would go back and work as a tool and die maker. He had the skills where he could go and get a job anywhere he wanted."
A few years later Stewart was in charge of tech inspection for the Canadian GP and had to ask for David's help in checking the disputed size of Ferrari's flat-12 F1 engines.
"In 1976 and '77 after I had retired from racing I was the chief scrutineer for professional racing at Mosport," Stewart related. "When the Formula One guys arrived for the Canadian GP they were complaining that Ferrari was running a big engine with too big a bore. So I went to Dave and told him I had to check the bore of Ferrari's engine and I had to do it through a ten millimeter spark plug hole. I asked him if he could make me a tool to do it.
"So he went away and got a piece of five-sixteenths stainless steel tubing and it took him about a week to make. He made two little fingers on the end of a rod and there was a little spring on each finger. At the other end of the rod there were two knurled nuts and he showed me how this thing worked. It was very simple and I went to Ferrari with this little tool he had made and told them I wanted to check their cylinder bore.
"Well, they started yelling at me in Italian and I just told them whatever they said didn't matter. I told them I was going to check their bore. They took a spark plug out and I put Dave's tool into the little hole in the cylinder head and adjusted the knurled nuts to take a measurement. Then I withdrew it through the spark plug hole and then measured the diameter of the knurled nuts with a micrometer. And it showed they were legal. The bore wasn't too big.
"Dave was an incredible precision workman and that's an instance I'll never forget. The two things that really stick out in my mind about Dave was when he made that tool to check Ferrari's engine size and when he told me the car was ready to race I knew I could run flat-out and nothing was going to fall off."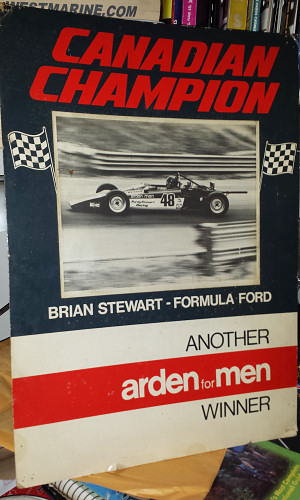 © Brian Stewart collection
Stewart says he applied Dave's rigorous methodology to his race cars and teams throughout his career.
"I had fairly good success over the years and I actually practiced that method through the whole rest of my career of providing drivers with cars," Brian said. "I would make sure my mechanics worked to Dave's principal and that enabled the young drivers we supported to have the confidence to drive flat-out and win a lot of races and championships."
Dave worked one summer on a Tui Super Vee owned by Stewart and raced a few times by Higgs Murphy. When he was only eighteen Murphy was John Cannon's mechanic and engine builder when Cannon won the Laguna Seca Can-Am race in 1966. Higgs went on to build engines for George Eaton and Roger McCaig's Can-Am cars and finally earned enough money to buy a Hawke Formula Ford. He was instantly on the pace and was one of the most talented racers I've ever met but didn't have the money or sales skills to move up the ladder.
"To be honest, we did some fancy work," Stewart recalls. "Everybody there was really skilled and true racers. It was a great group of people."
I remember chasing Higgs and my brother down the coast highway one year on a drive from Laguna Seca to Riverside. Higgs was trailering the Tui with my brother in the passenger seat and I was driving my Econoline van. Higgs came steaming past under braking for one of the many tight turns on Highway 1 and try as I did to keep up with him he kept on pulling away. In the end, he got to LA and ultimately to Riverside about half an hour ahead of me. When I arrived we bought a round of beers and laughed about our adventure.
I have no doubt that in this day and age we would be pulled over and booked for driving like that, but it seemed like everyone I knew in racing in those days was as spirited and competitive on the highway as they were on the track. Different days, different times.
I'm proud that my brother Dave left a memorable legacy as a superb craftsman and good man who was successfully involved in the sport back in those great days. He'll be well remembered for many years to come.
Auto Racing ~ Gordon Kirby
Copyright ~ All Rights Reserved