Presented by Racemaker Press

"There's a lot of junk out there today. If you want it straight, read Kirby." -- Paul Newman


The Way It Is/ The secrets of Phil Reilly Restoration
by Gordon Kirby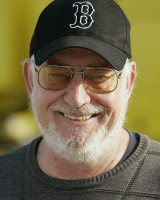 When you walk into Phil Reilly's shop in Corte Madera a few miles north of the Golden Gate Bridge you'll encounter a wide range of vintage and historic race cars in various states of preparation or restoration. The place is devoid of a reception area, desks or offices. It's all about the work and you'll find Reilly and his partners Ivan Zaremba, Ross Cummings and Brian Madden fully engrossed at their work benches, or in Cummings case, operating one of his milling or line-boring machines.
Reilly Restoration has been in business for more than thirty years and is one of America's most renowned vintage race car restoration and preparation shops. When I visited the place last week the shop floor was filled with an eclectic selection of superb cars as follows: a 91 cubic inch Miller Indy car, a pair of Bugatti Type 35s, British ERA R6B, an Alfa Romeo 8C sports car, an Allard-Cadillac, a Kurtis-Offy Indy car, a Maserati 2000 sports car, a Cameron Miller replica Maserati 250F Formula One car, two birdcage Maseratis and a BRM P160 F1 car.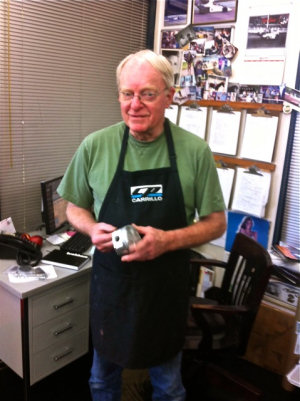 © Joe Freeman
Born and bred in northern California, Reilly began his career with Joe Huffaker back in 1969. Huffaker was a famous San Francisco racer who built many different race cars ranging from a series of successful SCCA production racers to some mid-sixties Indy cars. When Reilly first went to work he was Huffaker's only employee.
"It was at a low point in Joe's career and it was just him and me," Reilly recalls. "It was a remarkable opportunity. I think Joe is one of the less recognized brilliant people of American racing. He was a generalist, as they say.
"He could design a car and he was a good fabricator and machinist. He was also a very good engine builder. The notion that one person could do the whole thing was pretty unusual. Having his undivided attention was a remarkable opportunity and I sopped it all up."
After five or six years with Huffaker, Reilly moved on to work for Berkeley Alfa Romeo dealer Stephen Griswold.
"At the end of '74 I got involved with Stephen Griswold who had a general repair shop and was an Alfa Romeo dealer," Reilly related. "He was also a Ferrari dealer at a time that being a Ferrari dealer was a totally different thing than it is today. You put up a sign and had maybe one or two cars at the most.
"Stephen is a remarkable character from an old money Philadelphia family that included Presidents of Yale University. His middle name is Whitney and that was Pratt & Whitney. His brother is the Episcopal Bishop of the United States and Stephen went a different direction.
"His father had been an Alfa Romeo dealer and entered Alfas at Indy prior to WWII. He was the Weber distributor and there were Maseratis and Alfas in the family garage from the time he was a little boy. He was driving a Grand Prix Maserati around the family compound when he was eight years old, so he had grown up with racing cars.
"He came out to California to go to school at CalTech just about the time the family dowry dried up, because the old man had blown it all. He had this old school mainline Philadelphia upbringing and no income, so the business was a real business rather than a rich kid's indulgence.
"The first Monterey Historics took place in 1974 and immediately there was a symbiotic relationship between Steve Earle at Laguna Seca and Stephen Griswold. The Historics was a completely unique event in American Vinvtage racing at the time. It absolutely struck a nerve and got bigger and better every year, so everyone wanted a car.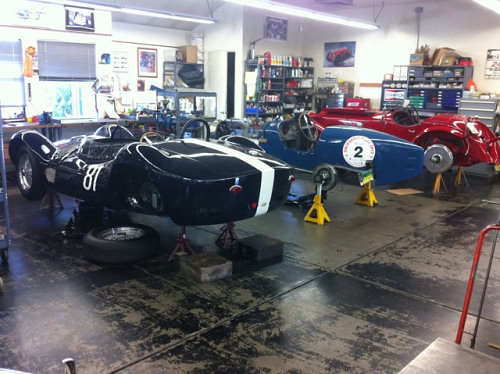 © Joe Freeman
"Restoring old race cars had never occurred to anybody before. Restoration meant Packards and Model As and Pierce Arrows. So this business started at that time. Quite literally $10,000 would have got you any Ferrari GTO you wanted. There was a point where we had seven Birdcage Maseratis in the shop. They only made twenty-one, so that was quite something.
"Like going to work with Huffaker, it was a huge opportunity for me to work with Stephen Griswold. I didn't know anything about these cars in those days. My idea of the coolest car was an M20 McLaren Can-Am car or a '72 Eagle Indy car. A GTO or 8CLT Maserati didn't come into the frame at all.
"Stephen was a remarkable source. Because of his social position he knew people who were important to know and he knew the cars. He knew how to set up the blower on a P2 Alfa and all this stuff that we didn't know anything about. It was a bunch of kids with one adult in the room and that was David McCarthy who was a traditionally apprenticed English mechanic. He was a real mechanic, but the rest of us were just kids. It was quite a rogue's gallery and we were learning our trade as we went. I graduated from college with a degree in journalism.
"I ended up being the manager of the shop. Griswold spent most of his time at the dealership a few miles away in Berkeley. So we were somewhat left to our own devices and we did okay. It grew into a pretty sizable facility. It had an adequate machine shop, an aluminum body shop and a paint shop.
"We probably did 40 or 50 cars and they were all manner of machines, except Germans. We never did any German cars. They were all vintage cars, although later on Stephen sold Aston Martins and we took care of a V8 Vantage from the late seventies.
"That shop ultimately spawned probably more than a dozen shops in the Bay area. John Anderson worked there and some Ferrari guys. By about 1979 or '80 I could see the handwriting on the wall that Griswold was heading for trouble. Stephen was always capable of spending all the money he had, whether it was ten dollars $10,000, it was gone tomorrow.
"So I left Griswold and got allied with Tom Perkins, a successful venture capitalist who owned a bunch of vintage cars. Tom turned out to be a pretty big deal. He's a former president of Hewlett-Packard back when Hewlett-Packard was a small company. He was a venture capitalist before anyone knew there were such people and he ended up being a partner. He had his car collection and I had my preparation and restoration business. Tom built the building we're in now."
While working at Griswold's place Reilly met Ivan Zaremba, a true renaissance man who wrote science fiction and started his racing career fifty years ago aboard a Cooper-Climax in SCCA races. In recent years, Zaremba has competed in historic races driving a Hudson Hornet NASCAR stock car and today he races a 1935 Railton roadster which spent its early years hammering around the UK's Brooklands banking.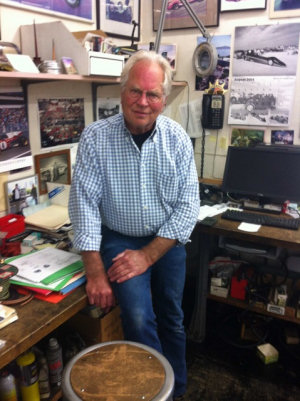 © Joe Freeman
Reilly also met master machinist Ross Cummings during his Griswold days. Cummings was another talented craftsmen and amateur racer, a former marine who had an excellent background in railroad engineering.
"The company we have now was formed in 1982 with Ross Cummings and Ivan Zaremba," Reilly explained. "Although my name's on the door the three of us are equal partners. We had all worked at Griswolds, so we've all worked together for almost forty years. The first couple of years we worked out of my garage at home.
"We always strictly do mechanical work. We don't do paintwork or upholstery. We never made a big deal of doing whole cars. We had a stronger focus for doing engines and making historic cars work right. If you want to drive it that's a whole other thing.
"We kind of followed the Griswold model in a lot of ways in that the tilt has always been toward race cars. We never did much with road cars. If you can't take it out and race it as it was driven in the day then we haven't done our job right. It doesn't matter if it's a 1914 Peugeot or a GTO.
"For a long time we had seven or eight people and somewhere it took a leap forward to where we are now with fourteen or fifteen people. There was a change physically in 1990 when Tom Perkins sold his car collection. We took over his entire building and expanded into twice the real estate. There was never anything premeditated about what we did.
"Tom Perkins was probably as good a businessman as there ever was. He started a bunch of companies. He was involved with Genentech, Amazon, Google and Sun Microsystems among others. He was a customer and a really good friend. He wanted us to do more for him but we wanted to keep as broad a customer base as possible. I always thought it was a bad idea to get too invested in one customer.
"I think one of the things I'm most proud of is the customer loyalty. Bud Romak was work order number one he's still a customer. Bud is in his eighties but he still comes around and brings us doughnuts. He had a GT40 that was a big project and he sat on it for two or three years waiting for us to open for business.
"Then Steve Earle decided to feature Ford at the Monterey Historics in 1983 and suddenly there was a deadline to get this car done and the building wasn't finished. So we were working on the car with an extension cord but there were no lights. That was the first car and there have been several hundred since then."
Reilly has been an Indy car fan since he was a kid. His hero then and now was always Jud Larson.
"I was always interested in Indy cars," Phil says. "I used to drag my father to Sacramento every year from when I was eight years old. That was the only time they came to Northern California. It was usually the last or second to last race of the year.
"I think the turning point came in 1956. Jud Larson was my hero and he won at Sacramento that year. After the race I was getting his autograph. I would have been twelve and he said to me. 'You want to be a race car driver?' He picked me up and put me in the car. It was hot, dirty and oily and I was in heaven. That was it. I was one of those kids who subscribed to the Indianapolis Star for the month of May. I can still recite the starting field for the 1955 500. I've always been a huge fan of Indy racing.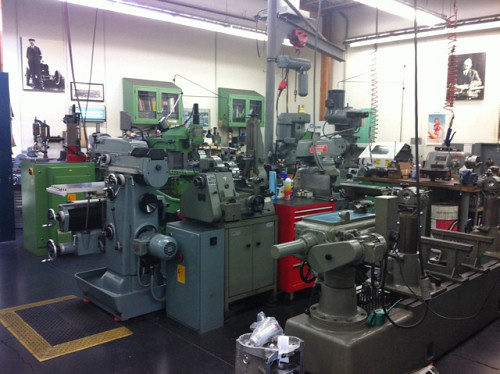 © Joe Freeman
"But when I turned 21 I got an opportunity to drive a sports car and went the road racing way rather than the oval track way which as it turned out was probably a good thing. As a life work it was probably a better choice. You don't see it that way at the time, but looking back, it was a good thing.
"Nonetheless, one of my heroes was oval track master Quinn Epperley. He was a fantastic fabricator and car builder. I loved the way his cars looked and I got to know him in the seventies. He was the only guy who could repair the aluminum Reynolds block Chevies. He was a superlative welder, maybe the best of that period and in the nineties we became very close friends.
"For many years the historic Indy car side of things was pretty quiet. They would do a few events with midgets and sprint cars but that was about it. The notion of restoring an Indy roadster was, 'Why would you do that?' And if you did you would put it in your den to look at it. Of course, a lot of old roadsters were turned into supermodifieds or something like that.
"But slowly the cars started getting restored and the Speedway helped that along by having a little event, usually on Carburetion Day. It was just a footnote to all the events on race weekend but it did generate some interest and helped get some cars restored. I appreciated that and made sure we were in the right place to take advantage of it and learn about these cars and engines.
"Judd Phillips was another guy who helped me a lot. He showed me how to build the engines. I had gotten to the point where I had to adjust the valves and I called him up and asked him how the hell to do it. He said, 'That's easy. Just put it together and get out your filing block.' I said, 'What a minute. What's a filing block?' He chuckled and said, 'I'll send you one.' So this box arrived and it said Judd on the side in his writing.
"So as it worked out we were in the right place at the right time and that side of the business started to take off. I don't think you just sit there and wait for it to happen. You sort of force events."
Almost twenty years ago Reilly put together a celebration of Indy roadster builders for the Peterson Museum.
"In 1996 I was down at Quinn's looking for some stuff and I pulled a big box off the shelf full of photographs. I looked at some of them and asked Quinn if I could take them home and look at them. I went through all those photographs. It went back to just after WWII and I thought we had to do something with all that stuff.
"Coincidentally, the Peterson Museum in Los Angeles was just starting. The guy who was the driving force behind that was Bruce Meyer who I knew through our business. I had this idea and I said to Bruce that we could have a hell of show featuring the guys who built the Indy roadsters.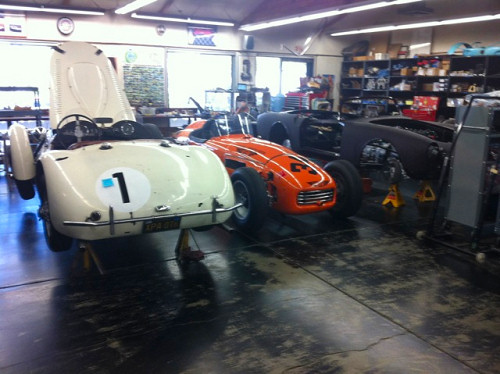 © Joe Freeman
"I said if you draw a ten-mile circle around the Peterson Museum you've got Frank Kurtis and A.J. Watson in Glendale, Lujie Lesovsky by the Coliseum and Eddie Kuzma and Quinn Epperley in Lawndale and Gardena. Ninety percent of the roadsters that ever existed were built within ten miles of the museum. I said I think that's a pretty good story and Bruce said, 'You're right. It's a great story. Why don't you do it?'
"So I did and it was really a big deal. The list of people who came through there was really amazing--Parnelli, Rodger Ward, Bignotti, Watson, Judd, and Quinn and Lujie were still alive. The whole focus was on the people who built the cars. It was amazing how many people we found like Leo Berger, the best LA aluminum body shaper, and other people like Phil Remington. More than 1,500 people turned up and it's still the biggest event they've had there.
"That did a lot to kick the door open on those kind of cars. I don't know how many people came to us and asked if we could find them a roadster. Then Steve Earle featured the roadsters at the Monterey Historics in 2007 and that was a big deal. They had 42 or 43 roadsters so it was a little bit of the Field of the Dreams. If you build it, they will come.
"Now, there's the Miller meet at Milwaukee and a very much expanded program at Indianapolis. Today, if you can find a roadster you would be pretty lucky because most of them have been spoken for. It was a little bit like the early seventies at Griswolds where the car's value was directly related to what you could do."
Reilly recently sold his business to Brian Madden one the little company's key master craftsmen.
"The whole business was sold two years ago to one of our employees, Brian Madden. Brian has kept everything the same. There was no notion to change the kind of work we do."
The building had also been sold by Tom Perkins to Bostonian Joe Freeman, owner of Racemaker Press and a well-known historic racer. Reilly Restoration takes care of Joe's cars, including the award-winning Joe Hunt Magneto Special, a 1960 Ewing-Offy roadster, a 1952 Kurtis-Chrysler and a 1952 Kurtis-Offy and several other cars.
"I think we first met Joe when he bought his 1915 Duesenberg," Reilly recalls. "Bob Sutherland owned that car and we did the motor for Bob who was looking to sell it. I remember engineering a drive in it for Joe. That's where we connected and Joe ended up buying the car and we looked after it. It wasn't much later that he bought the Sparks from Bob Sutherland and that was bordering on twenty years ago."
Reilly concluded our conversation with a discussion of his company's philosophy.
"We're lucky in that we've got customers who are still car people," he said. "I think another thing I can say is we never took somebody who wasn't a real car guy who loved the car he was bringing to us, so you don't have to be looking over your shoulder at the customer.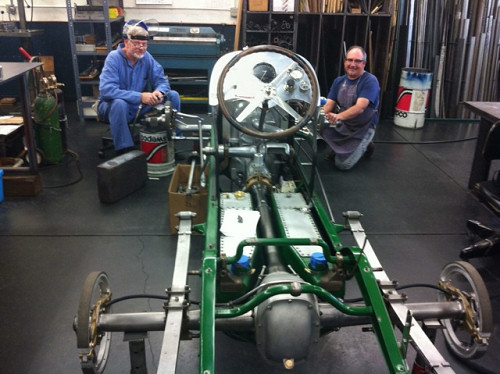 © Joe Freeman
"We've never had a lawyer or a law event. Until we unwound the company and put it up for sale I had a friend who was a lawyer who was also a customer who took care of the legal stuff. And that's a pretty cool way to go through life.
"Tom Perkins owned the building for twenty-five years or so and there was never a piece of paper between us. It mortified his lawyers when we sold the building. He asked where's the lease and Tom told him there wasn't one. The guy was shocked.
"I would be the first to say my life has been really lucky. When things could fall one way or the other they always fell the right way and that's nothing but luck.
"My first employee was Jim Standberg who's just sold his business. Jim is a pre-eminent Bugatti guy in the country and with him we inadvertently got a toehold in the Bugatti world. Again, that was just luck and right from the beginning we had some Bugatti customers.
"One of the things Jim brought with him when he joined us was an unfinished Miller 91 engine. So we finished that engine together and that gave us another toehold in a world I didn't know anything about.
"I think our Griswold connection more than fixed us up in the world of Italian and English cars. The clientele from Griswold was guys like Steve Earle, Joel Finn, Peter Giddings, Bob Sutherland and later Ralph Lauren. We had a bunch of bedrock American vintage car people for customers. When Griswold went out of business in 1981 that made it all very easy for us because the customers were there. We never wanted for business.
"That was somewhat down to us and somewhat due to luck and being in the right place at the right time. But at the end of the day you've got to do the work. And I think that's always been our calling card. The stuff works and we've never gotten too full of ourselves.
"We've always had areas of responsibility and Ivan, Ross and I have different interests and priorities. We each got out of it what we wanted without stepping on the others' toes very much and that I think was the secret to the whole thing. I don't know too many partners who are still speaking to each other after 35 years.
"I was always the boss and they would say, 'You always get your way.' And I would say, 'Yep, that's what I get out of it.'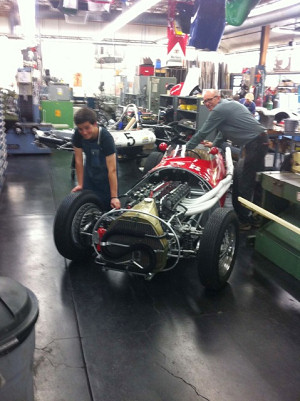 © Joe Freeman
"I always wanted to give the mechanics a lot of autonomy in how they did the job and what they did in dealing with the customers. This was their customer and that was my way of doing it. It's a way of doing things that's always worked pretty well. It makes them invested in their jobs. David Wallace for example is our Bugatti guy. There's nobody else here who knows anything about Bugattis.
"Joe Freeman's car, the Little Six, is a good example. David did the motor, Brian did the car and I couldn't tell you anything about it. I can talk like an MC about it, but I don't know the nuts and bolts. But at the same time none of them could take a spark plug out of a Cosworth DFV. We all have our own fiefdoms.
"Ross is absolutely the reason the company is what it is. He has the integrity and knowledge. He's always the court of last resort. If you just can't flat figure it out, you take it to him. And if you really can't figure it out you just leave it on his bench at six o'clock and let him have at it. Ross is the conscience of the company. His talents as a machinist are considerable.
"Particularly in the early days when we really didn't necessarily know what we were doing my job was to convince the customer that we did know what we were doing and his job and Ivan's was to make it work.
"We all have different talents that compliment each other. My whole background is in racing and their's isn't. I think that notion of shared responsibilities and knowledge is really important. If you think you can do it all, you're flat wrong."
Wise words from one of the best in the business who embodies the spirit of the sport--passion, deep knowledge and an unrelenting work ethic.
Auto Racing ~ Gordon Kirby
Copyright ~ All Rights Reserved