Presented by Racemaker Press

"There's a lot of junk out there today. If you want it straight, read Kirby." -- Paul Newman


The Way It Is/ Adrian Newey joins the debate
by Gordon Kirby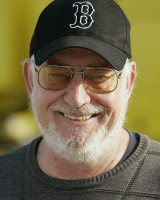 I've written a great deal in recent years about the state of the sport and my belief that a radical reassessment and rejigging is required of the overall concept and technical rules for most major categories. For many years I've argued that spec car racing is a plague that will ruin the sport and many people agree that both NASCAR and IndyCar have lost much of their luster as they've gone down the spec car path. There are of course other reasons for NASCAR and IndyCar's declines but many fans and people in the business agree that the spec car plague is a key element in the problems faced by these two sanctioning bodies.
Formula One is much more open to technology than IndyCar and NASCAR but it's also been infected by the spec car plague. For many years an increasingly complex rulebook has strictly defined the overall layout of F1 cars and their aerodynamic packages to the point that today's F1 cars are defined much more by their paint schemes than their shapes which are all the same to the untrained eye.
A few months ago in the April issue of Motor Sport the magazine launched a campaign for a radical review and reshaping of F1. It's recommended reading for any race fan and if you go to www.motorsportmagazine.com you can read the magazine's detailed petition to reinvent the sport. Sign on if you agree.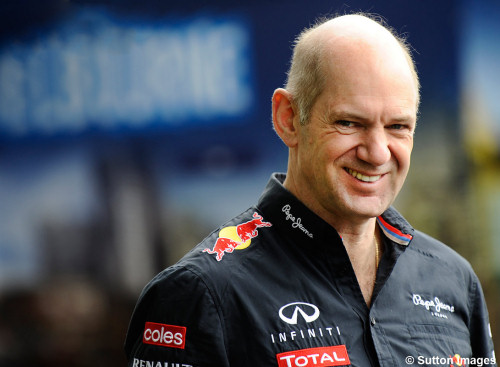 © Sutton Images
Meanwhile Adrian Newey has also joined the debate about the state of the sport since announcing two months ago that he's going to retire from F1 over the next few years. In Motor Sport's latest September edition Newey talks about his favorite F1 cars and discusses his views on the direction racing has taken in recent years.
"There have been a whole host of factors playing their parts in my decision to leave F1, and a lot of mixed emotions," Newey says in the magazine. "I felt it was time to challenge myself in something different and that's certainly a factor. But at the same time I do think the regulations have become too restrictive. We're in danger, chassis-wise, of becoming GP1. Everybody's converging on cars that look more and more similar. We're back to 'paint the cars white and it's difficult to spot the difference'--especially next year when we even lose the different noses."
Like many of us Newey believes the powers-that-be need to step back and take a fresh look at trying to open up the rules to allow freer thinking and more individuality in conceiving and designing the cars. But some very bright minds and a leap of faith would be required to create a much more open rulebook and it would be even more difficult to deal effectively with the new concepts that might emerge. The sad truth is this dream many of us share may well be impossible to achieve.
For one thing, to transform such a dream into reality and lead a revitalized technical vision of the sport would require a man of Newey's intellect, enthusiasm and accomplishments. But working for a sanctioning body would have little appeal to a free thinker like Newey. For another, the cultures within the FIA, NASCAR, IndyCar and many other sanctioning bodies are resistant to change and committed instead to maintaining the status quo.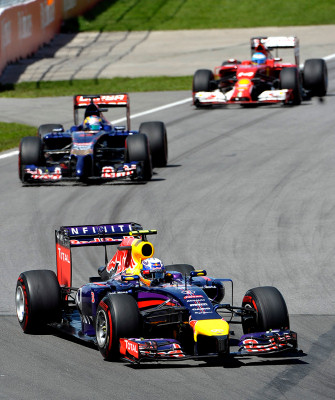 © Gary Gold
If you have any doubts you must read the interview with FIA president Jean Todt featured on the cover of Motor Sport's June edition. Todt reveals himself as a master politician and Euro-style bureaucrat of the first order who's dedicated to process and protocol. Todt freely admits that Bernie Ecclestone and the top teams hold the power in F1 and makes clear that he'll take a position on any subject only after a consensus has formed among F1's most powerful players. Todt's words will assure you he's not about to make any radical changes to the rules or the FIA's way of doing business.
Among the many things the FIA president simply accepts as an immutable fact is Bernie Ecclestone and the top team owners' sacred belief that F1 is all about survival of the fittest--Darwinism in extremes. They believe only the strongest teams will survive and to hell with the eternal complaints about costs from the small teams and Todt quietly acquiesces to this article of faith.
"The big teams get much more [prize money] than the smaller ones," Todt says in Motor Sport. "But you could say there is some logic in that. Sometimes, if you produce a movie, the big names get much more than the smaller names. But you might say, being cynical, you should not do it if you cannot afford it."
In fact, F1 may be the only category capable of affording a reinvention. F1 enjoys a massive if eroding global TV market and profits further from equally wide coverage in all forms of media, traditional and otherwise. F1's marketing power and sponsorship fees are much bigger than NASCAR's narrower domestic draw and infinitely larger than IndyCar or the TUSC, both of which struggle with tiny media footprints.
As I've written many times, I believe IndyCar needs to open up its formula to competing car builders and find a way to re-engage the American racing industry as it did for more than ninety years. If IndyCar is ever to make anything of itself again it needs to escape being in thrall to a monopoly by the world's dominant spec car builder and encourage competition, which after all, is the lifeblood of the sport.
But nobody believes Indy car racing today can afford to throw open the rules or the car building market. Girding themselves to make any such moves appear to be as foreign to IndyCar as the chimera of achieving peace in the Middle East.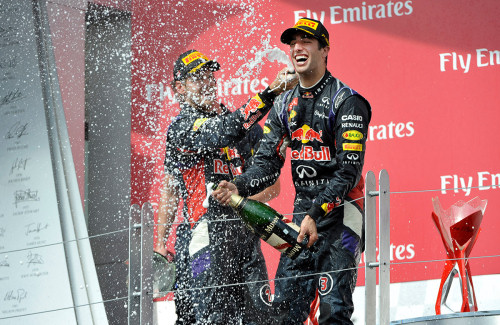 © Gary Gold
The sport here in America is trapped in the same hidebound thinking and commitment to the status quo that defines Todt and the FIA. Most people think the oceans of empty seats in recent years at high profile races like the Brickyard 400 should be a wake-up call but there's no sign from our domestic sanctioning bodies that they're listening, least of all reacting with any serious thinking.
A few weeks ago I discussed my belief that in the years and decades ahead NASCAR needs to make some radical changes. But the tepid responses from Brian France and Mike Helton to the recently announced alliance of team owners (RTA) made it clear there's little or no interest in working with RTA. Both France and Helton emphasized NASCAR will continue with, "business as usual."
What's required, more than ever, is something very unlike business as usual. But sadly none of us expect anything new or different from the sport's leaders. Would that they might surprise us.
Auto Racing ~ Gordon Kirby
Copyright ~ All Rights Reserved