Presented by Racemaker Press

"There's a lot of junk out there today. If you want it straight, read Kirby." -- Paul Newman


The Way It Is/ Simon Pagenaud has arrived
by Gordon Kirby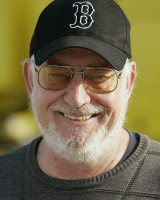 After last weekend's Pocono 500 it looks as if Team Penske is going to be hard to beat to this year's Verizon IndyCar championship. Juan-Pablo Montoya and Helio Castroneves scored a one-two triumph for Penske at Pocono and with seven races to go Castroneves and Will Power are tied for the championship lead with Montoya a closing fourth in points.
At this stage the only man who appears capable of fending off this year's Penske onslaught is Simon Pagenaud with Schmidt-Peterson Racing. Pagenaud finished a solid sixth at Pocono and is third in points 44 behind Power and Castroneves.
Without doubt Pagenaud has been the revelation of Indy car racing over the past few years, winning two races last year and winning twice again so far this year. This is Pagenaud's sixth year racing in America, starting in Formula Atlantic in 2006 and moving through Champ Car with Derrick Walker's team, the ALMS with Gil de Ferran's Acura P1 operation and Highcroft's P2 team, and final IndyCar with Schmidt-Peterson.
"When I decided to come to America it was a turning point for me," Pagenaud remarks. "I made the decision in 2005 to leave Europe because I thought the horizon there was pretty much blocked. So I took my pen and I studied everything.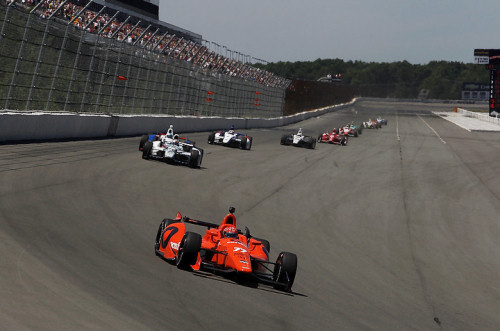 © LAT USA
"There was an opportunity in Japan and an opportunity here in America and I chose America because the Atlantic championship gave me hope that I could become a professional because of the million dollar prize for the champion. That was a big incentive that I thought was a good business model for me. I always try to look five years down the road because that's really the cycle in racing.
"So I came here and managed to win the Atlantic championship. Then I went to Champ Car and all was good, all was according to plan, and then it all fell down when Champ Car stopped.
"You go through things in life that are almost written. You have to go through these things to have a better life. Obviously, I could have had the same path as Will Power, for example, when he went straight to IndyCar, but it didn't work that way for me."
Pagenaud's disappointment with not finding a seat in IndyCar was assuaged when he signed to drive for Gil de Ferran's Acura P1 team in the ALMS in 2008 and '09.
"At the time I didn't have too many opportunities," Pagenaud said. "It was very difficult to find a ride and Gil and Honda--Acura at the time--gave me an incredible opportunity.
"Was sports cars what I wanted to do? No. I really wanted to stay in open-wheel, but I wouldn't be the driver I am today without sports cars and without Gil, and without becoming friends with Gil. I think that was a blessing. I would say the main reason why I'm winning races today is because of what I learned in sports cars with Gil and knowing him."
The Acura P1 car provided Pagenaud with plenty of testing and development experience.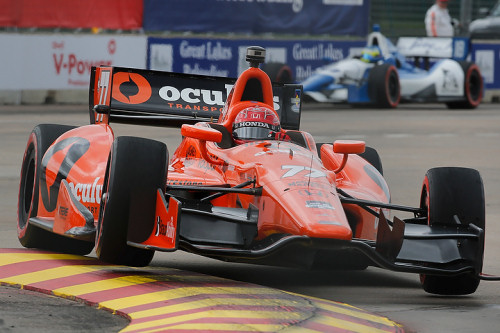 © LAT USA
"The fantastic thing about sports cars at the time was that in 2008 with an unlimited budget we did tyre development, aero development, engine development, traction control and so on. There were so many things that needed to be done. Also the concept with the wide front wheels on the Acura P1 car was very interesting. I learned a great deal about starting from a blank page and forgetting about everything I had learned before about what the car wants. That was very interesting."
Pagenaud also drove at Le Mans that year for Peugeot's factory P1 team.
"I went to Peugeot at the same time and I had nine former F1 drivers with me," he relates. "There were ten of us and I did many, many laps testing in the wet, in the dark, with marbles on the track and tire degradation. I drove many, many kilometers during the winter with Peugeot, which was a huge help.
"As a result of all that testing with Gil's team and Peugeot I think I'm a much more complete driver today than I was in 2007. I think it's written that you have to go down a path and it was a blessing.
"Like I say, racing goes in five year cycles, but the world economic crisis put an end to the Acura program. So I went with Highcroft and had a fantastic year with Highcroft. I was more on my own that year but I learned from David Brabham for sure and we won the championship."
Then came the opportunity Pagenaud was hoping for in IndyCar with Schmidt-Peterson Racing:
"I was still driving for Peugeot and I was at a cross roads again. I had to decide whether I was going to do sports cars for the rest of my life and try to win Le Mans and be a top driver in sports cars. Or was I going to pursue a great opportunity in IndyCar from Sam?
"He offered me a great three-year contract to build the team with him with the support of Honda and, quite frankly, IndyCar was still in my heart. So I made the decision to go full-time in IndyCar and try to do Peugeot part time, but then Peugeot quit racing and the deal fell through, which was unfortunate."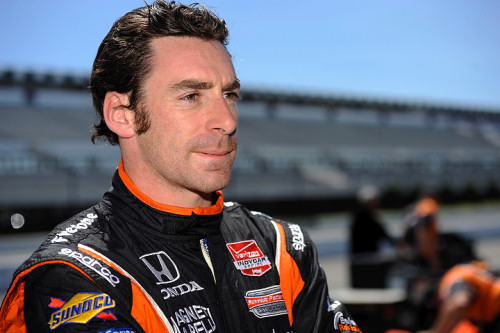 © LAT USA
Pagenaud could not be more pleased with the steady progress made by Schmidt-Peterson under Rob Edwards' direction.
"It's been interesting with Schmidt-Peterson because there's such a fast-growing pace within the team and on our performance as well. In 2012 we looked very competitive in the races and I was happy with where we were but we're doing a much better job now. We've just got to keep improving.
"This year we actually have a chance to win the championship and we've grown all together. We understand what I need. The engineers really understand what I need from the race car and Mikhail (Aleshin) has been a great teammate as well.
"Going from a one-car team in 2013 to a two-car team this year with Mikhail was a huge evolution. I think we're doing quite good at extracting the best out of it. There are some improvements to be made on the ovals, but on a street course right now I think we're pretty much the best out there."
Simon freely admits he still has plenty to learn about oval racing.
"I'm still learning on the ovals," he said. "It's a funny thing. Most people--media, fans and engineers--expect you to be quick on the ovals right away when you're a good road racer. But you start racing karts when you're a kid and I'm 30 now, so I've been racing for more than twenty years, learning every weekend. Then you come to America and at 30 years old you have to start learning all over again about the ovals and you only do five ovals a year and they're all different. So it's quite a learning process.
"My standards are really high. I want to be at a really high level and I'm not there yet. I'm very hard on myself and there's a lot to be done, a lot to learn, in order to win races on a consistent basis on the ovals and to be as strong as I can be on the road courses.
"I can win. It can happen. But will it happen every weekend? I don't think it can because beating fair and square a guy like Ed Carpenter or Tony Kanaan on an oval with the experience they have is very difficult. But I'm learning and you can't go faster than the process. That's just how it is. The thing I know I'm good at is getting the car comfortable for me so I can attack. The main thing for me is being able to attack. The best defense is to be on offense--to attack.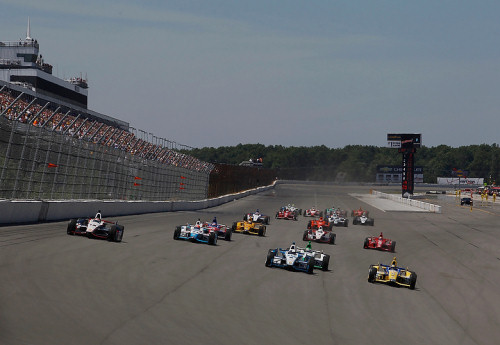 © LAT USA
"Double points for the 500-mile races doesn't help. The ovals are all very different. It's not like we're completely out of the ballpark. It's details. The level of competition is so high in IndyCar that it's the details that count for the win.
"We're getting there. Certainly a track like Iowa suits us really well. A top six at Pocono was a good points day. We need to finish well on the ovals and try to win on the road and street courses. I think that's the best plan for now."
Pagenaud is in the last year of a three-year contract with Schmidt-Peterson and he's flattered to find Interest in his services from the likes of Penske, Ganassi and Andretti. Does Simon expect to stay with Schmidt-Peterson next year or make the jump to one of IndyCar's bigger teams?
"First of all, no disrespect for the team at all, but I feel very honored that top teams are interested," Pagenaud commented. "It means a lot--that you're doing your job. I'm working really hard and when they're interested it shows that I'm on the right path.
"This team is doing a fantastic job for me. They've always had great trust and great confidence in me. Every week we do a report and we sit down and talk about it. The will is to improve and always give me what I need so I'm very happy here. I'm number one and Mikhail has been a great teammate. He really helps me a lot. It's a great team.
"I don't know what's going to happen. It's great to have the opportunity but I'm very focused on this championship. These talks won't really distract me from my job because it's just a plus. It's only good things.
"But we'll see what happens. At the end of the day it's down to what's going to give me the best car to win the 500 and who's going to give me the best chance to win the championship. That's what I'm going to look at very carefully."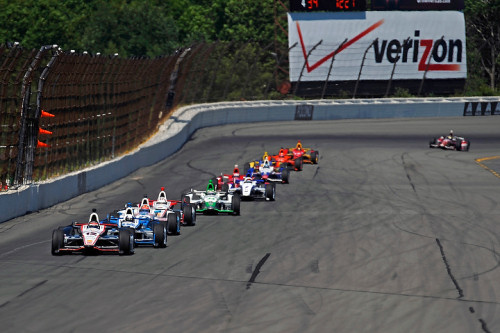 © LAT USA
Pagenaud also has a burning ambition to return to Le Mans, one of his favorite races in his home country.
"I'd love to be able to do both the IndyCar series and Le Mans," he said. "I could have gone this year and I could go next year. I've had some great opportunities, great offers on the table. But it's difficult because we don't know what the schedule is for next year in either IndyCar or the WEC, so there could be a clash with Le Mans.
"It seems that some manufacturers would be happy with me doing both series, but it's an opportunity I can't commit to until we know the schedules. Right now, I don't even know what team I'm going to drive for in IndyCar, which is my priority.
"For sure I will go back to Le Mans. If I have the right opportunity I want to go back to contend for the win. It was such a thrill. I still have the 2011 race imprinted on my mind. It's a special race.
"Right now sports car racing is incredible with all the technology in it. I think that is so great about sports cars. I think Formula One doing something similar is something else because Formula One is Formula One. But sports cars are all about technology and seeing different hybrid systems with different engines--four cylinders, diesel and gasoline--is fantastic.
"I'd like to be involved with that. I'd like to learn about the new technology. I'd like to be able to help a team. I think my technical value is probably my strength. So Le Mans is definitely something I want to do again.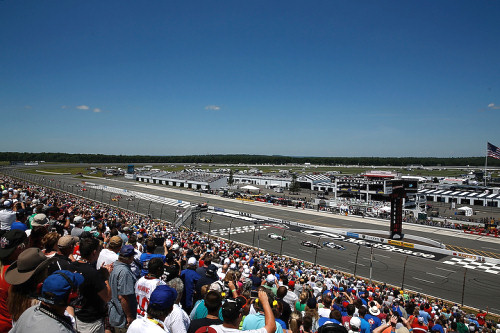 © LAT USA
"It's a pretty good life you know. It's incredible to be where I'm at today. Realizing your dream is really a great thing. I've worked very hard but I'm just very grateful for my life.
"You know, people say you are a nice guy, but when I put my helmet on I'm a racer. I'm very grateful for the life I have and for my parents and how they raised me to get to this place. It's really cool. That aren't many people who can live their dream like this."
Simon Pagenaud has arrived as one of IndyCar's best racers with a wide swath of additional experience in long-distance sports cars. If he can beat Team Penske to this year's IndyCar title he will earn a whole new level of respect in the racing community. Regardless, it will be intriguing to see where Pagenaud settles in next year and how is career in IndyCar and international sports car racing takes shape in the coming years.
Auto Racing ~ Gordon Kirby
Copyright ~ All Rights Reserved