Presented by Racemaker Press

"There's a lot of junk out there today. If you want it straight, read Kirby." -- Paul Newman


The Way It Is/ Scott Pruett on the TUSC's future
by Gordon Kirby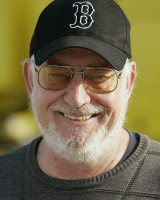 There's no denying that this year's Le Mans 24 Hours emphasized the large gap in spectacle and media and fan interest compared to our domestic version of sports car racing. Sports car fans hope the Tudor UnitedSports Car series can build itself over time, perhaps by 2017 as series boss Scott Atherton hopes, into something that has more of the spectacle and appeal of the factory Audi, Toyota and Porsche hybrid P1 cars that engaged in a mighty battle at Le Mans.
Audi, Toyota and Porsche will be joined next year by Nissan with budgets for these manufacturer's teams matching those of the bigger F1 operations. The latest hybrid P1 cars are powerful and spectacular, bristling with energy recovery systems, and there's no doubt the next few years will be exciting for Le Mans and the World Endurance Championship.
Meanwhile, the TUSC is searching for the right way forward with a small field of Daytona Prototypes and LMP2 cars. At this stage, the TUSC's biggest strength is its GT field with plenty of cars and factory-backed teams, but what the future holds for American sports car racing remains unclear.
Five-time champion Scott Pruett is the TUSC's most successful driver. At 54, he's one of the sport's most versatile and experienced drivers and therefore the series' poster boy. Over the past thirty years Scott raced successfully in Trans-Am, IMSA GTO and GTP cars, plus Indy cars before experimenting for a few years with NASCAR, then settling in for the long run with Chip Ganassi's sports car team in the Grand-Am and now the TUSC. Pruett is intrigued with the factory P1 hybrids running in the WEC and would love to drive one if the opportunity came up.
"Audi, Toyota and Porsche are certainly spending a lot of money to develop and race their Le Mans cars," Pruett remarked. "They're fantastic cars and yes, I would love to drive one. It'll be interesting to see how Nissan does next year because Audi, Toyota and Porsche have got really strong, solid teams.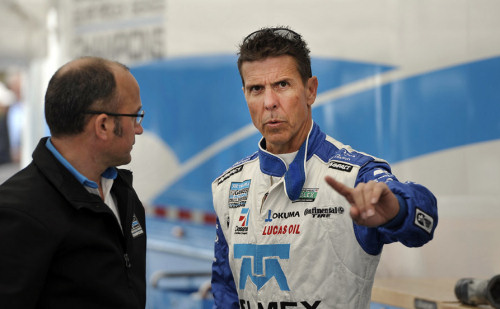 © Gary Gold
"Nissan need to be committed financially and then they've got to get the right group together, so it'll be interesting to see. Nissan have strong factory efforts in Australia, Japan and Europe, and I'm sure they'll get the right people to do the job. It's too bad we don't see much of them in the United States."
Pruett believes the TUSC's sanctioning body is doing the best job it can in a difficult situation as it tries to balance the performance of Daytona Prototypes and P2 cars and search for the right road to the future.
"IMSA is trying to blend things that really can't be blended together," Scott said. "But they're giving it their best shot and the bottom line is the merger needed to happen."
Nevertheless, he worries about the future of prototype sports car racing in America.
"I see the GT category continuing to be strong," Pruett observes. "It's picked up momentum, but I'm not sure that I'm seeing the prototype category take off. There are less cars this year when you add the P2 cars.
"It makes sense for Ford right now because they can talk about the EcoBoost engine but you look at Chevrolet and they have the GT Corvette and the prototype Corvette, which may be a little confusing. The fans identify very strongly with the GT Corvettes but I'm not sure that's true with prot7.
"With the GT category being so competitive there's no question that the Corvette GT program is working well for Chevrolet. It could be that the GT cars will become the way to go for IMSA rather than the prototype category."
Pruett pointed out that a GT-Le Mans car is not inexpensive to buy and race, but in America at least, more manufacturers prefer to race cars that look like their production cars.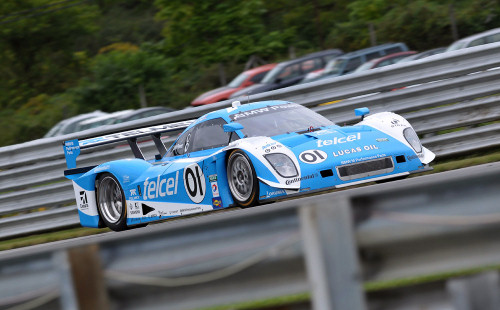 © Gary Gold
"One of those BMW GT cars costs a million bucks," Scott said. "That's what Germany charges for one of those cars. Then you've got to run the thing. So it's not cheap to do. A company like BMW is happy to spend the money to race those cars but they never showed much interest in the prototype program with our team the last few years. That program was really driven by the engine builder, Steve Dinan.
"I love the prototypes but I've been around racing a long time and seen a lot of changes happen. You always try to look at where the sport is going and guess what the future will hold and at this point the GT category looks pretty interesting to me. It's always difficult to tell what's going to happen but I'm trying to keep my eye on the ball so I'm in the right place for whatever comes next."
Meanwhile, Pruett has been focused on trying to win his sixth driver's championship and an eighth team title for Ganassi although a mechanical failure and accident in the last two races in Detroit and last weekend's Watkins Glen six hours put a serious dent in those hopes. Also, Ganassi's turbo Ford engines are down on power to the Chevies and both team and manufacturer have been lobbying the sanctioning body for some performance balancing breaks.
"Things are going pretty well," Pruett shrugs. "We've been fast but we've had some issues. The biggest thing is Ford's working really hard. I can tell you it's the most committed sports car program by far that I've been involved with in the last ten years. Lexus and BMW provided us with good engines but Ford is committed on a much higher level.
"For me personally, it's great, but also for the sport because you need manufacturers who are committed to promoting the sport and marketing their racing activities and that's what we have with Ford."
If the TUSC is to achieve the hopes of its fans and competitors the series will have to attract more manufacturers like Ford who are committed to developing, marketing and promoting new technology. The TUSC may not be able to sustain the kind of technology embraced by Le Mans and the WEC but if it's to thrive and attract a stronger field and more media and fan interest the series must push itself to a higher level of technology and spectacle.
Auto Racing ~ Gordon Kirby
Copyright ~ All Rights Reserved