Presented by Racemaker Press

"There's a lot of junk out there today. If you want it straight, read Kirby." -- Paul Newman


The Way It Is/ Wise words from an all-time great
by Gordon Kirby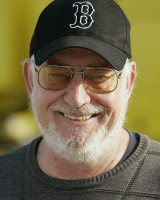 Last week I enjoyed a conversation with Al Unser, an old friend whose exploits I covered for many years in Indy cars, Formula 5000 and Can-Am cars. As everyone knows, Al is an old school racer bred on Pike's Peak and the dirt tracks of New Mexico, Arizona and Colorado. Over his long career Al won three championships and 39 USAC or CART races, including four Indy 500s.
Yet as we talked I realized that over the thirty years he raced Al had driven as many duds as rocketships. He enjoyed some great cars with Vel's Parnelli Jones between 1969-'71 and again in 1976 and '77. Al also raced the Chaparral 2K in its first year, 1979, and drove some of Penske's best cars when he won the CART title in 1983 and '85 and scored a surprise fourth Indy 500 victory in 1987.
But he also raced a series of bad cars, not only for VPJ in the early seventies but also for Bobby Hillin's Longhorn team between 1980-'82 and a few years later during his time with Penske. Near the end of his career Unser also struggled with Porsche's first Indy car and Alfa Romeo's exceedingly gutless engines.
"That's what made that era of racing so great," Al remarked. "There were successes but there were plenty of failures too. Cars like the dihedral wing car Vel's Parnelli Jones built in 1972 and like some of Penske's cars from the mid-'eighties. I also drove some other duds like the Porsche Indy car in 1987 and the Alfa-Romeo in '90. None of those cars or engines was any good, but people were always trying new things and looking for new ways of doing things.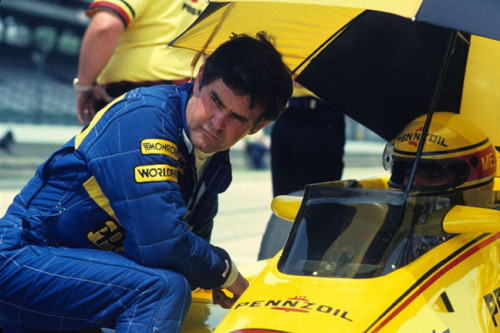 © Racemaker/Paul Webb
"Today there isn't any of that. It just tears me up. There's nothing but a spec car to buy and you're told what to do with it. You can't do anything. You're not allowed to do anything! It's unbelievable."
Unser shakes his head in sorrow over the current state of IndyCar. He laments the loss of competitive car builders and a more open rule book that would invite innovation and new thinking.
"What made my era of racing was the competition and different ideas and thinking people had," he observed. "I won races some years, then I was in a shitbox for a few years. That's the way it went. I made some wrong decisions when I went with Porsche and Alfa-Romeo but that's what made racing what it was. Now, you can't do anything but what you're told to do."
Like many veteran racers Unser believes a dramatic change should be made in the balance between power and downforce. He thinks much more power and less downforce is required.
"Look at the old TV film from the cockpit and see how we had to fight the wheel," he said. "Today, you look at those onboard cameras and they never turn the steering wheel or lift off the throttle. Even when I've run IndyCar's two-seater, you never even lift. You can run around the Speedway for fifteen laps and never even lift. Well, that's not racing.
"People ask me what should be done and I say to them that we can't back up into the years I was racing. But they need to give the car another 500 horsepower and make it a flat-bottom car. Double the power and cut the downforce in half and they would run the same speed as today's cars. But let me tell you, it would separate the men from the boys.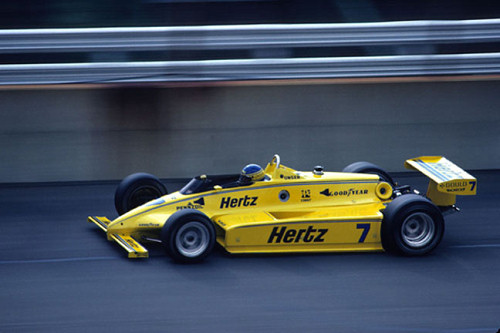 © Racemaker/Paul Webb
"Don't misunderstand me, I think a lot of the drivers have a lot of talent. But I think there's a lot of things they're missing, like having to get out of the throttle and not having to rely so much on the downforce.
"You watch a race like the Indy 500 or Texas and it's nothing more than follow the leader. It just isn't anything like racing should be, but nobody wants to listen to anything any of us have to say. We don't count anymore."
Unser also believes the formula needs to be changed to make more of a difference in handling for the drivers to cope with between pit stops.
"I chuckle when I hear some of the drivers say that when they take on a full load of fuel the handling goes crazy. First of all I say, eighteen gallons is a full load of fuel? Give them a car that you put 75 gallons into and see how they like it!
"I'd like to see it, but that will never happen again. Of course, it wouldn't be safe. Back then we didn't know any better, but that's not the point many of us are trying to make. They've turned Indy car racing into a form of NASCAR restrictor plate racing and that's wrong. I don't believe the crowds and the media are going to come back until they change it.
"There's nobody in the grandstands at so many of the races and nobody's watching on TV, but they don't want to admit there's something wrong with the show they're putting on."
I couldn't agree more all the way down the line.
Auto Racing ~ Gordon Kirby
Copyright ~ All Rights Reserved