Presented by Racemaker Press

"There's a lot of junk out there today. If you want it straight, read Kirby." -- Paul Newman


The Way It Is/ The secrets to Mercedes' 2014 F1 success
by Gordon Kirby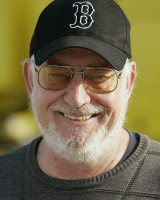 For the first time this year the Mercedes AMG Petronas F1 team failed to win in Canada on Sunday. The team dominated practice and qualifying with Nico Rosberg edging out Lewis Hamilton for pole position while Rosberg and Hamilton also dominated most of this year's Canadian GP but both cars ran into trouble in the race's latter stages.
In the end, Rosberg was beaten home by first time F1 winner Daniel Ricciardo's Red Bull while Hamilton dropped out after his brakes failed. Still, the Mercedes team remains the class of this year's F1 field and seems destined to carry all before it in both the drivers and constructors championships.
The key to Mercedes-Benz's success this year is the thorough integration of turbo V6 engine with energy recovery systems, chassis and aerodynamics as well as the decoupling of the turbocharger and compressor so that each operates much more harmoniously with the rest of Mercedes' package.
In Montreal last weekend I discussed the team's approach to building its cars, engines and other power units to best take advantage of this year's new formula with Andy Cowell, managing director of Mercedes' engine and power unit manufacturing operation in Brixworth, Northamptonshire a little over an hour's drive north of London.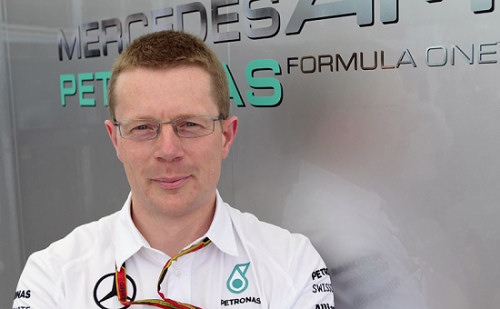 © Gary Gold
"We knew several years ago that we would be going to a turbocharged, more thermally efficient engine so we started doing research some years ago," Cowell explained. "There were also regulation discussions with the FIA and other manufacturers so we could see how all that was developing.
"At our technology center in Brixworth we pulled together a range of development platforms where we could develop various combustion techniques to go chasing thermal efficiency and also start testing various systems that would go in the car.
"We started off with systems that were dyno friendly but not racing car friendly and we learned about the performance sensitivities to produce an understanding of the race car performance authority. Then it really was a case of sitting down around one table to balance out what was required for the fastest race car. If the lap time says it's better to have something sized at half its optimum, then that's what you do.
"The beauty of the approach we've taken," Cowell added, "is having a group of people with a common purpose and that common purpose is to make the fastest 'Silver Arrows' Formula One car."
Cowell said the team has been pushing toward where it stands today since its start in 2010. He freely admitted that hiring Paddy Lowe away from McLaren to become Mercedes' executive technical director was an important element in pulling together the right package of people and technology.
"From 2010 onwards we've been building everything that's required to be successful," he said. "That's people and equipment as well as ways and methods of working and techniques for monitoring projects. Paddy is someone I've known for the last ten plus years when he was at McLaren. We had a close relationship with McLaren back in those days. We worked side by side for a number of years and I was impressed with how he worked with people and got things done."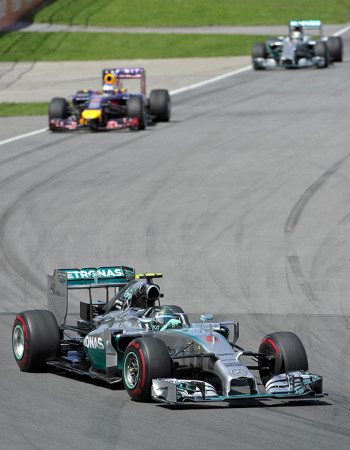 © Gary Gold
Cowell was delighted that the FIA agreed not only to introduce a new engine formula this year but also to reduce downforce by around thirty percent.
"The FIA and the teams were keen for this year to look at everything else in an attempt to reduce the aerodynamic authority on the car," he remarked. "For a long time there's been a viewpoint that we should make the cars more exciting and more challenging to drive. If you've got a huge amount of downforce the car is easier to drive. It's easier to drive under braking and acceleration and through the corners.
"So everyone agreed to improve the efficiency. We said let's broaden the torque curve with the power unit and let's make the tyres a little bit harder so they're not as fragile. And we also agreed to drop the downforce. It's a little bit like taking the magnet off a Scalextric car so the driver has got to think a little bit more going through the corner.
"Coupled with the fuel allowance this makes for a championship where the engineers are focusing on efficiency. The whole aspect is efficiency: fuel efficiency for performance plus tyre and aerodynamic efficiency. Bringing all that together means we're chasing technologies which are more road car relevant and that makes it more sustainable for manufacturers being involved in the sport."
Cowell confirmed Niki Lauda's recent declarations that the Mercedes W05 F1 car is more efficient than a Toyota Prius hybrid road car.
"Absolutely, by a long way," Cowell said.
Winter testing of the new cars and engines triggered worries from fans and media that reliability would be a major concern this year. But these fears have proven unfounded as this year's finishing record has been very good for a brand new formula.
"The regulations came out at the same point for everybody," Cowell commented. "We put a plan together and established some tough targets that we set off after. Because it's new and challenging, it doesn't go right the first time because pieces aren't designed or made on time and when you put them together they don't work. But that's R&D. That's the nature of the beast.
"The key thing for me is how our people have reacted to that situation. It's the whole team, not just the power unit development group. It's integrating everything into the car and the whole team reacted very much in a positive way. The question was, what are we going to do? They weren't going to sit there in denial and ignore it. They weren't going to point fingers at each other. We were going to work out what we were going to do.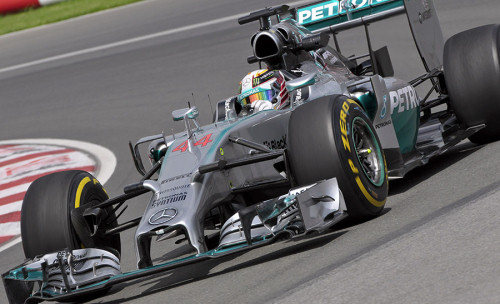 © Gary Gold
"I think we developed various methods for showing that we are paying attention to the issues and there is somebody responsible for it. Other people are involved, which often means the person responsible or accountable for fixing the issue isn't able to focus. Sometimes too many people are involved and that can slow you down. So there's a balance required so that people aren't overcrowded.
"Our people at Brixworth and Brackley have been completely determined to get there, to get to the first test and to prove that we were ready for Melbourne. There was a real, steely determination to show that we can achieve big targets on time.
"We're still carrying some weak areas where we're balancing very close to the cliff. Sometimes it feels like we've got one foot on the cliff edge and one foot hanging over the precipice. But again we've managed that through analyzing the data and maps and using statistics to try and ensure that we've got a good probability of success. But it's never 100 percent.
"It's pleasing to see Williams up there with their Mercedes power units. They've been having a good year as well. It's impressive to see how well Williams is doing this year."
Cowell also complimented the opposition on doing a good job with this year's new technical packages.
"Renault and Ferrari have shown the strength of their engineering organizations with their recovery from pre-season testing," he observed. "They've both got huge engineering organizations that are chasing this thing. I think it's impressive what all three manufacturers have done. This is only the seventh race to this new formula and the cars and engines have proven to be remarkably reliable."
Cowell said it was a very big job for Mercedes to build all the components and to train and develop the many technicians needed to support no fewer than eight F1 cars this year.
"I think developing new technology in a laboratory environment is one aspect," he commented. "But getting that developed to a level of sophistication and to a volume where we could go to Melbourne in the middle of March and power eight cars was a huge challenge. It wasn't like the first race was down the road. It was halfway around the world.
"We've had the first race in Melbourne for many years but when you're developing new technology and getting all the engineers that are going to look after those power units up to speed with the technology and knowing how to react to it and react to the issues that are going to occur was a big challenge. Bringing all the technicians up to speed was a huge learning curve through track testing.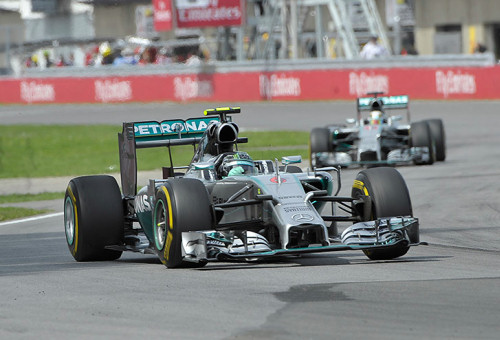 © Gary Gold
"We also had to get the manufacturing teams able to do some experiments so they could do all the necessary manufacturing of pieces and components prior to Melbourne. That was a huge ramp up in terms of manufacturing capacity and without any compromise on quality. It's not like you can use one technique for development and another technique for production. It's got to be the same.
"So there was a whole value chain we had to develop. It wasn't like working on a one-off. We had to be ready and prepared to operate the power units for eight racing cars on the other side of the world. That took a lot of careful planning, training and skill set adaption.
"Our engineers and technicians wear the same clothes at the track as the teams they work with. So you don't see at Williams, Force India or McLaren people with Mercedes logos. We have some very skilled guys working all through the paddock."
Cowell said Mercedes didn't add many new personnel to cope with the demands of the new formula but a wider base of suppliers was required. Mercedes employs around 450 people at its engine shop in Brixworth and about 600 people at the team's chassis and operations headquarters located in nearby Brackley.
"Our permanent head count hasn't increased but we increased our contractor base through last year to manufacture all the pieces required to supply eight cars," he observed. "We also had to continue our development of the existing V8 engine and KERS system. We needed the skilled people to continue that work and we also needed equally skilled people to work on developing the new V6 engine and power units.
"So we carried through additional contracts to meet all those requirements and to get through the bow wave at the beginning of the season. We wanted to keep the development going as late as possible and to make sure that our key machines were running 24 hours a day, seven days a week for about two months. That's now coming back to a more normal level of operation."
Cowell said Mercedes-Benz also provides the team with highly valued engineering input.
"The support we get from the R&D center in Stuttgart is really an ad hoc support system," he commented. "We give them as much data as we can in how the development is going. Some of the key R&D people will attend meetings to see how we're getting on and also to provide us with some engineering input and support. They'll spend a day or two looking at what we're doing and that's been hugely helpful. There have been a couple of problems they've come up with a solution for by return email. They have that level of expertise.
"We're developing technology that's also being developed in the road car world," he added. "Ten years ago the facility at Brixworth was pure F1. You were only required a qualifying spec engine that can run a few hundred kilometers. But now it's a highly efficient power unit with an awful lot of road car technology and you're only allowed five engines and power units per car for each year. So it is a technology development sector for Daimler-Benz."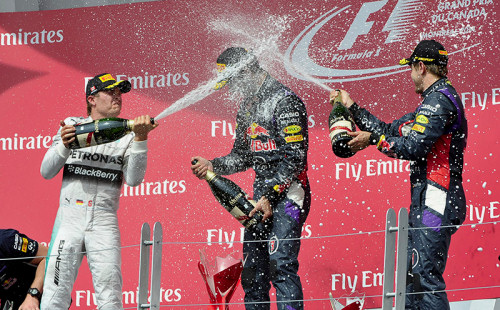 © Gary Gold
Cowell said his philosophy is to focus on taking care of his own business rather than being distracted by what your competitors may be doing.
"I'm a big believer in not paying too much attention to your opponents," he remarked. "There were several times prior to going track testing where in company meetings questions were raised about how Renault or Ferrari were doing. It's interesting to know, but if you're not careful it's a distraction.
"Now and again, I'll sit on a plane and read some stuff in a magazine, but largely we focus on our issues. We look ahead, set goals and go racing.
"We set some targets for this year which we chased after exceptionally hard. We've also set some targets for next year which we will go chasing after and we'll do the same the year after. We've got some very ambitious goals.
"The nature of the regulations is the more efficient you make the power unit, the faster you go and the less fuel you need for the race because the more power you've got the quicker you go down the straight and the less fuel you use on that straight. And the more efficient you make it the less heat is put into the radiators which provides some benefits on the aero side. So it's a very virtuous circle."
Cowell closed our conversation by remarking about the value of the input Mercedes receives from drivers Hamilton and Rosberg.
"Both Nico and Lewis are very talented race car drivers and highly intelligent young men who are very keen to understand the details behind what we're asking them to do in the car," Cowell said. "They've got phenomenal memories as well, which I think is useful both for downloading data from them but also for relating to what we've done in the past and how it affects the performance of the car.
"They're both very interested in what we're doing. Both of them come 'round the factory very frequently, not just to shake hands and to see what's going on, but genuinely to see what the problems are and to offer some support to the guys leading that problem solving exercise. They also want to provide support to the guys who are developing the next bit of technology to make them go faster. Without doubt, Nico and Lewis are keys to it all."
Cowell concluded with a plug for the important role Niki Lauda plays with the team.
"Niki is a board member of Mercedes AMG and he always remembers exactly what we were talking about at our last meeting," Cowell said. "He's not got it written down, but he knows the key points. They're in his head. He's a huge motivator with huge drive and passion for doing the best."
This year's Canadian GP was a bump in the road for Mercedes on the path to this year's F1 drivers' and constructors' world championships. But many more good days are sure to lay ahead as the rest of the field struggles to find a way to compete with Rosberg, Hamilton and the superb Mercedes AMG Petronas F1 team.
Auto Racing ~ Gordon Kirby
Copyright ~ All Rights Reserved