Presented by Racemaker Press

"There's a lot of junk out there today. If you want it straight, read Kirby." -- Paul Newman


The Way It Is/ Jim McGee, Crew Chief of Champions
by Gordon Kirby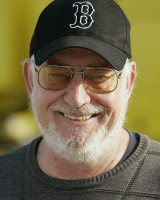 For my coverage of qualifying and a preview of this year's Indy 500 please go to Motor Sport's website
www.motorsportmagazine.com
. In this space this week I'm going to plug my latest book, 'Jim McGee, Crew Chief of Champions'. This is my tenth book and first of many with Joe Freeman's Racemaker Press in Boston.
Joe and Racemaker are deeply committed to publishing books about American racing and the history of the American automobile and I have to say it's a great pleasure to work with such a fine group of extremely knowledgeable people who are filled with passion for the sport's history.
'Jim McGee, Crew Chief of Champions' tells the entire story of McGee's remarkable career. McGee was one of the most successful crew chiefs and team managers in Indy car history. Between 1965-2005 McGee's cars won 90 races--including four Indy 500s--and nine USAC or CART championships. The story of McGee's career, 'Crew Chief of Champions', is told largely in McGee's own words with interviews of all the top drivers and team owners Jim worked with over his long career.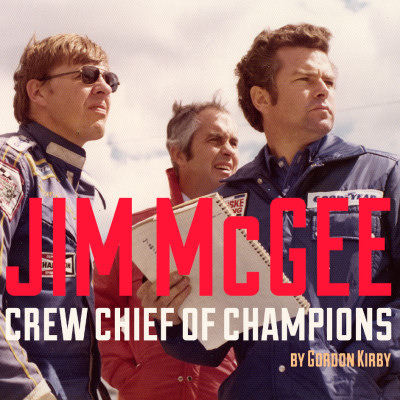 © Racemaker Press
The book is the third in a new series of American Racing History books from Racemaker Press. The first of these was 'Frank Lockhart: American Speed King' by Sarah Morgan-Wu and James O'Keefe, published in 2012. Number two in the series is 'Hard Luck Lloyd: The Complete Story of Slow-Talking, Fast Driving Texan Lloyd Ruby' by John Lingle, published last year. We hope to publish the next book in this series before the end of this year. Written by Joe Freeman, myself and Tom Saal, 'Second to One' will be a big book about the 40 drivers who finished second at Indianapolis but never won the 500. Michael Andretti has written an excellent Foreword to 'Second to One' which will include more than 700 photographs spanning the entire history of the sport.
For its part, 'Jim McGee, Crew Chief of Champions' is lavishly illustrated with more than 300 photographs and includes a Foreword by Pat Patrick who employed McGee to run his race team for more than twenty years. McGee made his name working with Mario Andretti and Clint Brawner through the mid and late sixties and McGee and Andretti share many warm-hearted stories shedding great light on the last years of the Indy roadster era and the transition through the late '60s to rear engines, wings, aerodynamics, turbocharging and low profile tires. The book also traces McGee's role in the development of today's big race teams with many employees and fleets of engineers in contrast to the three and four-man teams of the early '60s.
McGee got the big break of his young racing career in 1962 when Clint Brawner hired him to work as a go-fer for the Dean Van Lines team. In 1964 Andretti joined Brawner's team as a rookie and over the next five years Andretti won three USAC championships and 29 races, including the 1969 Indy 500.
"McGee was pretty much my age when I joined Clint Brawner's Dean Van Lines team in 1964 and he and I really hit it off," Andretti says. "There was a perfect balance between the two of us. Jim knew how to cool me down and not overdo it. He was a calm guy who knew how to keep the tension at a minimum. We also had fun doing what we were doing. I liked his sense of humor. It lightened things up and took the edge off of all the intensity that goes with big-time racing. Jim brought all of those factors to the table and we got immediate results once we teamed up."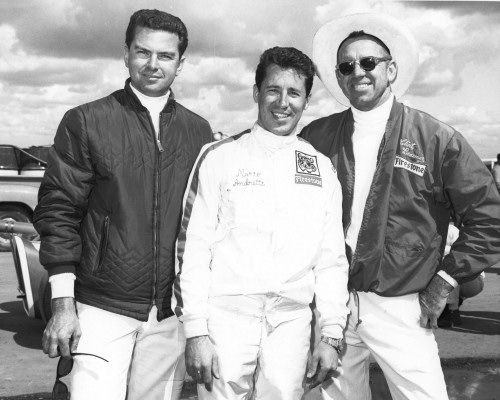 © Racemaker/Nehamkin
That period was followed by a few years working with Andretti at Andy Granatelli's STP team and Vel's Parnelli Jones Racing. McGee also spent a year with Bob Fletcher's Cobre Tire team before joining Penske Racing in 1975 as team manager. McGee worked for Penske through 1980, adding three more USAC/CART championships with Tom Sneva and Rick Mears and another Indy 500 win with Mears to his record. Bobby Unser drove for Penske from 1979-'81, winning ten races and taking fourteen poles during that time.
"Jim McGee was the king of Indy car crew chiefs," Unser declares. "Not George Bignotti or anybody else. McGee was the best of them all. He could think while he was walking or sleeping. He was a good organizer, engineer and mechanic. He knew it all. He was a good psychiatrist as well. He knew how to make people get along with each other and work well together."
Adds Rick Mears: "Jim's biggest strength was he was always calm. He never got riled. When things were up or down he was the same way. Jim's skill was in managing a team and keeping keep everyone on an even keel. He worked the same way Penske did in motivating by example, rather by than telling people what to do. He was a very big part of everything we were able to achieve back in the late seventies."
After his years with Penske, McGee joined Pat Patrick's team and settled in with Patrick for most of the second half of his career. Patrick and McGee won the Indy 500 with Gordon Johncock in 1982 and Emerson Fittipaldi in '89. They also won the CART title with Fittipaldi in '89.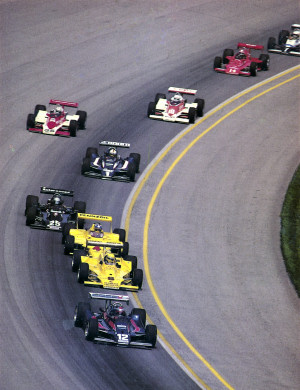 © David Hutson
"I loved working with Jim," Fittipaldi says. "I felt very comfortable with him. Jim knew a lot about racing and knew how to handle both the driver and the team. He was always very sensitive to the difficulties between people who are working together in stressful situations. He was not just a team manager but also understood the whole world of racing. He knew the rules and he recognized the human side of the mechanics and all the people in the team. Jim was also a racer through and through and it's very rare to find a man with all those qualities."
During the early nineties McGee spent a few years away from Patrick, winning the 1992 CART championship with Bobby Rahal's new team and the '93 CART title with Nigel Mansell at Newman/Haas.
"Whatever the challenge or problem, Jim's attitude was let's get on and fix it," Mansell remarks. "He believed there was always a way to go forward. He had a wonderful talent of being non-confrontational. He was very pragmatic. Another great thing about Jim was that he was the team manager and main mover and shaker of the team, but also had the great ability of becoming your close friend. He and I never spoke as team manager to driver or driver to team manager. It was more like, how can we help one another? That was one of Jim's most remarkable talents."
McGee rejoined Patrick Racing at the end of 1994 to play an instrumental role in bringing Firestone back to Indy car racing. Between 1995-2001 Scott Pruett, Adrian Fernandez and Roberto Moreno added ten more wins to Jim's resume with Patrick's Firestone-shod cars before Patrick closed his team's doors at the end of 2003. McGee scored his 90th and last Indy car win in 2005 with PKV Racing and Cristiano da Matta. His record includes four Indy 500 wins with Andretti, Mears, Johncock and Fittipaldi and nine Indy car championships with Andretti (three), Sneva (two), Mears, Fittipaldi, Rahal and Mansell.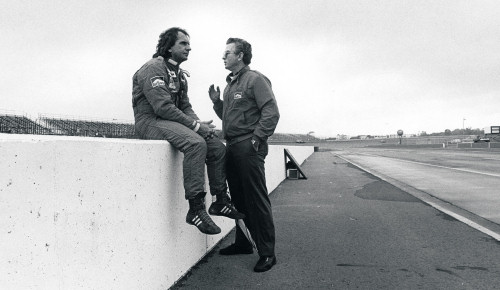 © David Hutson
Beautifully illustrated with over 300 photographs from McGee's personal collection as well as from the Racemaker Archives, many never before seen, 'Crew Chief of Champions' is a handsome, hard-bound full-sized book, 11 inches X 11 inches, comprising 288 pages. The book is fully indexed with statistical information charts covering Jim's career. It retails for $75 plus shipping and handling. Signed copies by both Jim and myself are available upon request.
We will launch Jim's book at an event next Friday evening, May 23, at the Indianapolis Motor Speedway's Hall of Fame Museum and the book will be available the following day from Racemaker's stand at the IMS's Memorabilia Show. Jim and I will be there to sign books for a few hours starting at 11 am on Saturday, May 24. We look forward to seeing some of you there.
Auto Racing ~ Gordon Kirby
Copyright ~ All Rights Reserved