Presented by Racemaker Press

"There's a lot of junk out there today. If you want it straight, read Kirby." -- Paul Newman


The Way It Is/ Derrick Walker looks at IndyCar's future
by Gordon Kirby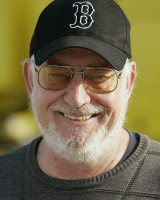 Last week Derrick Walker described the safety improvements made to IndyCar's fleet of Dallara DW12s and the changes made this year to IndyCar's race control and operations. This week Walker looks at his and IndyCar's evolving technical plans for the future. Walker began by addressing the much-discussed 'aero kits' which definitely will race next year.
"The manufacturers have been working on them for quite some time," Walker said. "They're well down the road on their aero kit configurations. I expect in the latter part of this year we'll see some of those venture out onto the track and start testing.
"The aero kit wasn't my idea but when I came along Mark Miles said we need to figure out what we're doing with this. He said the team owners and manufacturers are asking what we're going to do with it. So I looked at it and once you get into it and think about the future of IndyCar with a five year plan, where does the aero kit fit into that? Should we do it, or not?
"So you start looking at the future and ask what can we do to make the cars more attractive and interesting in today's world? And we decided it was possibly one of the ways to go. I don't see any other easy option.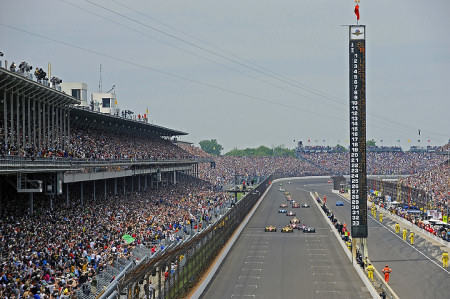 © LAT USA
"It's back to the future, in a way. I think it will be a game-changer, but it has some de-stabilizing potential that will have to be managed as we transition back into allowing more body development.
"I think it's necessary for the sport to have an element of that," he added. "I don't think we can go back to the way it was. Certainly, having the body components be different and branded is a big step and an important step for the development of IndyCar. In this case, the branding is by the engine manufacturers but it's not exclusive to engine manufacturers."
After studying the state of the industry and sport Walker believes IndyCar should stay with a single manufacturer spec safety cell/chassis and transmission/drivetrain. But he also firmly believes that all elements of the bodywork and external skin should be opened up to aerodynamic development.
"We're looking at a lot of things in the future we would like to change to make the whole business of manufacturing and developing the car more open," Walker explained. "I think there is a way to get there. If you look at the aircraft industry a 787 is not all made in one plant by a single manufacturer. It's made all over the world and I think it's very possible to build current race cars in different places and have it all come together. The design capabilities out there today are far superior what we used to have and I believe it's possible to do that quite successfully.
"You have to ask how much of the car needs to be free and open to different builders? Does it really matter to the fan what the shape is of the cockpit safety cell? Is it really important for the fan to see whether the gearbox is the same on every car or not?"
Essentially, Walker is arguing for extending IndyCar's longterm contract with Dallara to continue supplying rolling spec chassis to the series and allowing the teams and engine manufacturers to develop their own bodywork and aerodynamics.
"To me," he continued, "it's more important for everybody to have the same chassis because if you put all the development into that chassis you've got a good quality safety cell. So you retain that development and the consistency of where the driver sits.
"You can argue that certain components on the car need to be consistent and other parts need to be variables. The variables could be the whole body section. The aerodynamic parts which bolt onto the car, which could be the nose, the wings, the top section, the underbody and engine cover--all those parts that really form the shape and look of the car could be made in faraway places and come together as one race car.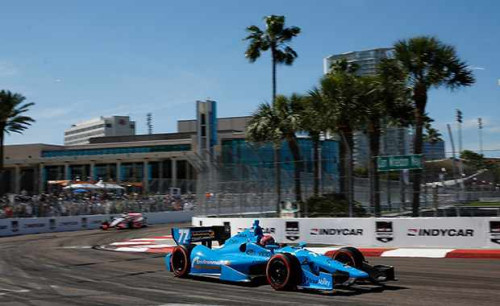 © LAT USA
"All the cars could have a similar engine bay and gearbox, a similar unit for cost reasons. If some of these things were retained as well-developed single manufacturer items and the bodywork and wings and so forth were open to development it would be a step back towards where we used to be."
Walker is deeply aware that the sponsorship and TV revenue available to IndyCar and its teams simply isn't strong enough to pay for a return to CART's 1990s heydays.
"I don't think we can and I'm not sure that we have to go all the way back to the way it was where we all bought cars from three different manufacturers and the cars had a shelf life of about a year," he observed. "In those days, the big teams had the sponsorship and manufacturer support to buy new cars every year but I'm not sure that the racing industry today can support that kind of thing.
"There aren't several Dallaras or Lolas or Reynards out there that can do it the way it used to be done and I'm not sure that we need to go back to that. Are we really going to attract a lot of fans by spending a lot of money on building and racing three different gearboxes that are continually being updated and obsoleted over time?
"I think we need to have different looks and shapes and brands, but I'm not sure that the key components shouldn't be consistent on all cars. I see that as a practical, safe and cost-effective way for us to manage the diversity and creativity that we're looking for without having to go all the way back to the way it was in the nineties. Quite frankly, I just don't see any other way until we get much stronger, healthier and richer, and more people are watching."
Walker then turned to the matter of improving the rather crude state of most of IndyCar's street circuits.
"At the end of the day, it's very difficult to expect wide, sweeping changes in our tracks," he admitted. "Certainly, America is a bit behind Europe and the rest of the racing world in terms of track design and how the safety systems work. We're a bit behind but there are reasons why they've evolved the way they are.
"So it's not a quick fix overnight. It's a very patient process with our partners and trying to upgrade all of our facilities as good as we can make them, as good for the fan as it would be for the drivers or the teams.
"One of the things I noticed when I came to IndyCar was there were a lot of people involved in the process of working with our track owners and promoters. They were good people but there were a lot of them and I thought it was important to have a single point of contact, somebody who had the experience, expertise and the time to become that single point communicating to IndyCar, the promoters, the drivers and teams on track issues.
"Tony Cotman was already a contractor to IndyCar and was willing to accept a deeper involvement with IndyCar, so Tony is my track guy. Anything track-related is communicated through Tony. He goes around to the tracks armed with a lot of input from personal experience, from his FIA experience where he sits on the FIA circuits and safety commission and from his experience with the teams and drivers. Tony looks at each track, talks to the promoter and produces a report which we circulate. We then make recommendations to each promotor as required.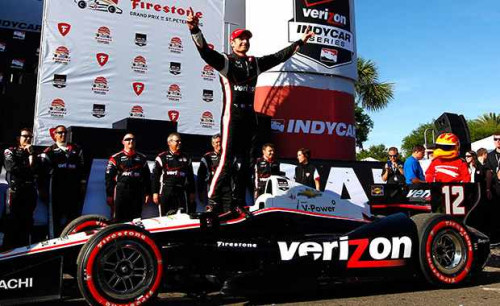 © LAT USA
"Tony is the point person and he's doing a good job. He's out knocking on doors, looking at tracks and talking to promoters. We make recommendations to the promoters who get FIA approval to run their races. They've done things in a certain way for years and we're not asking them to change the world, but there is some low-hanging fruit we can address.
"We're working through that process with the current promoters and we've had some good responses from them. There's not a lot of money out there so they're not throwing money at it and we're not asking them to re-invent the wheel but there are some changes we would like to see and hopefully over time it will start to get better and better.
"However, any new track that comes along is fair game. We have more of a chance to influence any new tracks to make better choices because it's ten times easier to do it going in rather than have to have any event have to go back and make major changes.
"Tony is working with the drivers and the promoters and I think that's going to be quite effective over time. Tony writes a report on each event after each race weekend and it's copied to the promoter and the drivers. So it's an ongoing thing and it's a partnership. It's no longer about the series butting heads with the drivers, teams and promoters. We're all in it together. We want and need each other, so how do we get there together?
"But there's no doubt at the end of the day that improvements have to be made. There are a lot of things that I think are achievable. We need to be proactive and that's what we're trying to do--communicate really well and be clear as to what's needed and also accept compromises that we've got to make in the short term for the promises of change over time. I know it's not going to be easy but it's better to start addressing some of these issues."
Walker said the FIA should soon present some recommendations to improve the fencing in Houston, particularly through the part of the track where Dario Franchitti crashed so horrendously last year.
"It was an FIA design and the FIA looked at it," Walker said. "The FIA have all the information and I'm sure they will be making recommendations. In those situations the promoter will hear from the FIA about his fence design.
"We can look at any changes and make some recommendations to the promoter but we're not the fence experts at IndyCar. We're not out there designing the perfect fence. We may have dabbled with it in the past but I don't see that as our role.
"We're advocates for sure and we have a vested interest in it. We have a part to play and with Tony being part of the FIA's track committee we get current information from the experiences they're having all around the world. There's a lot of knowledge out there that we can tap into and Tony is the link to that through the FIA.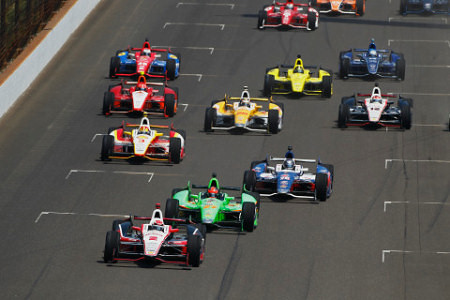 © LAT USA
"No stone will be unturned because we want to make sure we're managing it properly and doing what we can. But we're not the fence designers. We don't have that kind of expertise but we do want to see improvements and I'm sure there will be."
Walker also discussed his continuing partnership with the Falken Tire Porsche IMSA/TUSC team which has drawn criticism from some fans and media.
"Last year I had a contract with the Falken team and IndyCar acknowledged that had priority. But Falken were a little uncertain about whether they would race in the new Tudor series and at the same time IndyCar offered me a job. So I took it and then Falken decided they would continue in the new series and wanted me to continue running the program. I told them IndyCar was now my priority. I told them I would be there with the Falken team whenever I could and that I would still ultimately be responsible for it.
"Phil Howard is the Falken team manager, as he has been. He does a good job and we have a good group of people that make it work. I went to Sebring for the weekend but I wasn't calling the race or doing anything to interfere with the team. It's not good for the team if I'm there some weekends and not there some other weekends and still making calls.
"I've surprised myself by keeping my hands off but I think it's a function of the fact that there's so much work at IndyCar that I don't have the time to get that involved. My priority is IndyCar. I can honestly look at myself in the mirror and say I spend most of my breathing days and nights working on IndyCar.
"I have to say I didn't realize it was going to be so strenuous. It's interesting and sometimes frustrating, but at the same time challenging. To finally end up on the dark side and see it from a different perspective doesn't quite complete the circle, but it's a different perspective that I didn't fully appreciate."
Walker concluded our conversation by reflecting on the beneficial effects for him from his new role in racing.
"Sometimes doors open and it leads you to a different place but at the end of the day you've got to be relevant. I think you have to evolve your career. You come along and establish yourself at a certain period of time and as time goes on new doors open and there are opportunities to do other things.
"If you're willing to change and sufficiently motivated to pursue that opportunity you'll learn to look at things from a different and hopefully wider perspective. If you can succeed in doing that, you end up with not only longevity in the business but it can also refresh your train of thought about what needs to be done and how those things should be done."
Walker has taken on a tough job but IndyCar couldn't have a better man to help guide the organization through a difficult time in the sport's history.
Auto Racing ~ Gordon Kirby
Copyright ~ All Rights Reserved