Presented by Racemaker Press

"There's a lot of junk out there today. If you want it straight, read Kirby." -- Paul Newman


The Way It Is/ Revolutionizing racing
by Gordon Kirby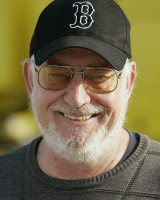 I couldn't have been more pleased to see Motor Sport step up to the plate and go to bat in the latest April issue of the magazine for a revolution in Formula One. Regular readers of Motor Sport, and many fans beyond, have been asking for years for a fresh start for Formula One with new management and a different approach. Slowly but surely the Ecclestone era is coming to an end and if nothing else Motor Sport's April issue will fuel debate about a better way forward for F1 and motor racing in general.
Bernie Ecclestone's imperious ways and the sale of F1 to CVC has resulted in huge profits for some but at a steep cost to the sport's integrity and appeal to many traditional fans. The arrival of artificial entertainment devices such as DRS and absurd, short-run tires have prompted many longtime fans to begin taking a pass on watching F1 races. Indeed last year's loss of some 50 million TV viewers made it clear to all that F1 may be on the wane as the great global marketing tool nurtured so successfully by Ecclestone and the most successful F1 team owners.
"Frankly, we've had our fill of 'fake' Grand Prix racing," writes Motor Sport's editor Damien Smith on the magazine's website. "We've all had to adapt to new levels of artifice in F1 with the DRS/rubbish tires era. But double points for one or three races, designed to add spice to a show that must generate otherworldly revenues for shareholding investment companies that have no interest or intention to nurture the sport from which it feeds... It's sent us over the edge.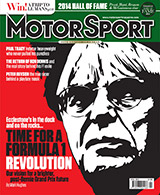 ©
"So instead of producing a meaningless preview to a season that is impossible to predict, we present our vision for an alternative future for Grand Prix racing. One that draws on the spirit of F1 as once it was, but embraces a changing world in which motor racing is struggling to find its place.
"Bernie Ecclestone is the fulcrum around which F1 revolves. He has been the spark for almost everything we know of as modern Grand Prix racing--both good and bad. But we've stated before, and we state again now: we believe it's time for him to go, whatever happens in (and out) of the German courts in the weeks and months to come.
"Whenever that day dawns, what happens next is the great unanswered--and largely unaddressed--question in modern motor racing. And so we come to our intention of publishing this new framework for F1. This isn't simply to knock a sport and the man who has built it up; it is designed to take the initiative, to kick-start a debate, to inspire positive action, not only among fans but also among the movers and shakers who invest so much within the sport to make it all happen. What should be the template for F1's future? How far off course has F1 strayed from its raison d'etre? Is genuine revolution--commercially, technically, sportingly, humanly--really possible?"
In the magazine Mark Hughes puts forward Motor Sport's proposals for revolutionizing F1. They include the following:
Restructuring the sport's finances to give F1 teams greater return, combined with the introduction of a budget cap. This would make F1 teams less beholden to demands from commercial partners and remove the need for technical sterilization of the sport and pay drivers.
Opening up the technical regulations to allow for greater competitive volatility.
A reduced, 15-round F1 calendar with Grands Prix only staged in countries with a strong F1 fan base.
Reducing fees charged to circuit promoters staging Grands Prix, thus reducing ticket prices.
The re-introduction of a tire war to generate more unpredictability.
The end of codified driver penalties to encourage real racing.
The removal of all pits-to-driver communications.
Banning team pr people from circuits to encourage freedom of speech and allow personalities to flourish.
All these suggestions can be debated endlessly but each has genuine merit, in theory at least. Yet it's extremely unlikely that any of them will be thrust into the real world because neither Ecclestone, CVC, nor the FIA are going to deviate from F1's current course, nor are they going to loosen or relinquish control of the sport's politics and profits.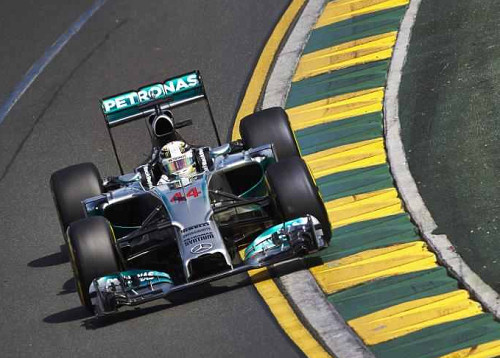 © Mercedes-Benz
Nevertheless, it will be fascinating to see how F1's new world order takes shape after Ecclestone finally retires or is removed from the scene. Most longtime observers believe a gruesome power struggle will ensue among the team owners, CVC and the FIA that's likely to do the sport more damage than good.
Of course, beyond the business backdrop for exposing and marketing any racing series it's the management of the technical formula that's the key to success. This year, F1 is re-launching itself with a new turbo formula bristling with expensive energy recovery systems and a substantial cut in fuel capacity which puts fuel mileage at a premium. All of us will be watching with great interest to see how much success--or not--the new formula enjoys.
Over the years many people have advanced ideas for re-jigging F1 to make the cars more exciting to watch and more capable of close-quarter racing. Great designers like Gordon Murray and John Barnard have suggested new ways of looking at F1 or substantial rule changes aimed at achieving these goals but neither the FIA nor any other sanctioning body has demonstrated the cojones to embrace radical thinking and try an experiment or two.
In this space a few months ago retired F1 and Indy car designer Nigel Bennett suggested some eminently sensible changes to make the cars more raceable. Bennett proposes substantially reducing downforce and front tire sizes in addition to mandating a return to bias ply tires which operate at greater slip angles than radials.
Bennett believes these basic changes would make the cars harder to drive, more entertaining to watch and able to run closer and pass more easily. Surely Bennett's ideas are worth testing and if nobody attempts to assess their viability I can only say the sport is more moribund than we think.
Meanwhile, lessons and inspiration should be drawn from the Delta Wing showing what it can do at Le Mans, in the ALMS and now in the United SportsCar series. Also, Nissan's Ben Bowlby-designed ZEOD 1.5-liter three-cylinder turbo/electric hybrid will race at Le Mans this year as the '56th Garage' entry. Bowlby's inventive Delta Wing design has attracted as much opprobium as support, but his concept has demonstrated that radical thinking can work and that a different path always is available to those with open and inquiring minds.
Some people deride the Delta Wing as a 'toy car' but the same pejorative also was applied to the first rear-engine Cooper F1 cars when they appeared in the mid to late-fifties. Yet a few years later the entire sport had completely embraced comparatively tiny Cooper-like, rear-engine cars as one of the sport's most radical revolutions took shape.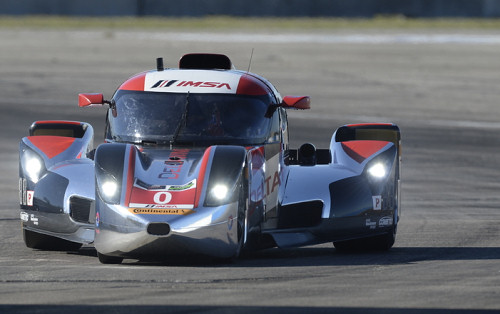 © Delta Wing
Exactly what longterm effect the Delta Wing will have on the sport is unclear, but rest assured that as time passes Bowlby's concept will have an impact. Here's hoping legal squabbles over intellectual property rights between Don Panoz, Nissan and Bowlby don't get in the way....
Meanwhile, NASCAR keeps tweaking its 'Chase for the Cup' format in an attempt to revive flat TV ratings and flagging crowds at many venues. For the same reasons IndyCar has also tweaked qualifying yet again for this year's Indy 500. But these changes are surely no more than nibbling at the margins. A revolutionary approach is required to shake things up and break out of the risk-averse, spec car culture which has enveloped the sport in the United States.
It's great news that Verizon has become IndyCar's title sponsor. Verizon has been IndyCar's most powerful sponsor in recent years with Team Penske and Will Power and will be a much stronger promotional partner this year with Juan-Pablo Montoya joining Power as a Verizon man and a full-blown IndyCar series sponsorship promotional campaign to follow as the season unfolds.
There's no doubt that Mark Miles is right when he says Verizon is the perfect company to promote IndyCar. But I continue to believe IndyCar needs a bold, new formula that will re-engage the American racing industry, create competition among car builders and re-capture the public and media's attention. To make that happen would take cojones and a courageous commitment to new thinking that we haven't seen in years. Yet the opportunity surely is there with Verizon to help conceive, launch and promote an adventurous new, high-tech IndyCar formula.
Many people also believe the Indianapolis Motor Speedway should add to the month of May's schedule a 1,000-mile race with a largely unrestricted formula based on energy use. It's an inspiring concept and would be a great way for the Speedway to recreate itself as an incubator for innovation, but again, it would take strong doses of those missing elements--courage and commitment to new or revolutionary thinking.
It's worth noting that there was a long story on the front page of the New York Times sports section on Monday, March 3rd about Richard Noble and Andy Green's land speed record 'Bloodhound' dual jet and rocket-powered car. Motor racing is usually consigned to a few lines on the Times's back pages but Noble and Green made the front page because they have an audacious and spectacular plan for Green to become the first man to break the 1,000 mph barrier on the ground.
Noble and Green hope to test their car next year and make a record attempt in the South African desert in 2016. It's the kind of high stakes gamble that captures peoples' imaginations and makes most contemporary forms of circuit racing look feeble in comparison.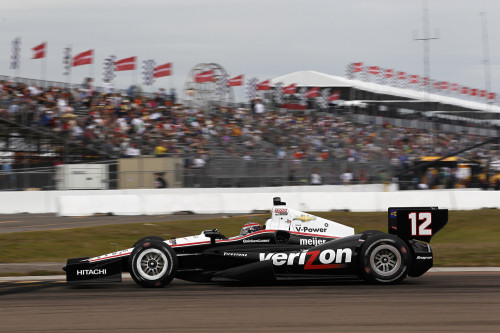 © JMI
So I say, Vive la Revolution! Bring it on. Let's keep appealing to the sport's powers-that-be to challenge the innate inventiveness of people in motor racing and re-create the sport as a vital, relevant and respected 21st century commodity.
In closing, I must add that Motor Sport's April issue covers plenty of additional ground, as usual, in all areas--politics, personalities, technology, times past and present. There's plenty to read including two excellent stories about a pair of dissimilar but equally great race car drivers--Paul Tracy and Peter Revson.
Simon Taylor takes a fine lunch with Paul Tracy and reminds us of the great appeal there was to many people in Tracy's unvarnished, politically incorrect view of the world. Paul was a true racer with a big heart who always gave his best and was never afraid to speak his mind. It all comes through in Simon's Lunch With feature. Also well worth reading in April's Motor Sport is Andrew Frankel's kind appreciation of Peter Revson's life and career, drawing strongly from Leon Mandel's biography, 'Speed with Style'.
Tracy and Revson were opposites in almost every way, but both had great appeal to fans and media and continue to do so today. They were genuine personalities with unique charms and charisma rather than corporate spokesmen and marketing tools who talk like many of today's drivers in PRspeak.
I'm among those who believe that if the sport is to regain its former glory it needs not only a revolution in the way it's run but also some daringly modern versions of the likes of Tracy and Revson. Read all about it and much more in the April issue of Motor Sport.
Auto Racing ~ Gordon Kirby
Copyright ~ All Rights Reserved