Presented by Racemaker Press

"There's a lot of junk out there today. If you want it straight, read Kirby." -- Paul Newman


The Way It Is/ Looking ahead to Sebring & beyond
by Gordon Kirby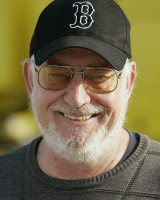 America's most venerable sports car race takes place at Sebring next Saturday. The 62nd running of the Sebring 12 Hours is the second round of this year's inaugural Tudor United SportsCar championship and the next step on the road to discovering the future of American sports car racing.
At Daytona in January there were lots of grumbles about officiating and constant rule changes over the winter as the new organization searched to find the right balance of performance for the Daytona Prototypes and P2 cars. Last week I discussed the series' growing pains with IMSA's president and COO Scott Atherton who spent the previous fourteen years in a similar role with the ALMS.
"I don't have any hesitancy in stepping up and accepting responsibility for the things that didn't go according to plan at Daytona," Atherton began. "There were a lot of things about the Rolex 24 that I wish we could do a do-over on, but that's fanciful thinking.
"But there are many positives to a unified championship and I am confident that we will go forward and progress on all fronts. We've got plenty of true factory teams on the GT side. The GT categories are very strong and we are working hard to balance the performance of the DP and P2 cars and to push the prototype category forward in the best possible way."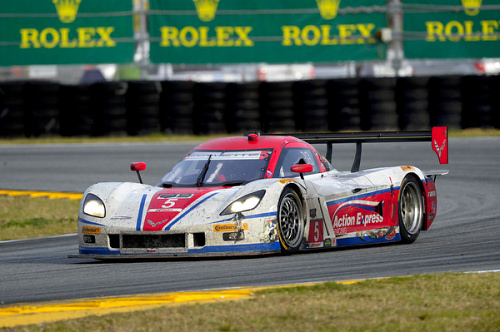 © LAT USA
Atherton itemized the TUSC's strengths.
"We have a tremendous calendar of twelve races at great racetracks and venues around the country and into Canada and we have a five-year commitment from a major premier brand sponsor in Tudor Watches who are going to activate their sponsorship and promote their brand and the series.
"We also have a five-year agreement with Fox Sports, a real television partner who wants to build the sport in partnership with us. And we have Tequila Patron involved with the North American Endurance Cup and a total of eleven car manufacturers involved and three tire companies. Some people take those things for granted, but putting these two very different entities together has been a remarkable journey."
Atherton emphasized the difficulties in trying to equate Daytona Prototype and P2 cars.
"When you look at the disparity between the Grand-Am and ALMS, the DNA could not have been more different or further apart," he remarked. "To have taken those two very dissimilar entities and merged them was the most challenging, most excruciating process I personally have ever experienced. There was some tough sledding through my fourteen years with the American Le Mans Series, but this process made that look like a walk in the park.
"When you look at the byproduct--knowing we had to match the DP and P2 cars together--while no-one would say we were satisfied with the result of how they played together at Daytona, don't judge an entire future of a platform on one race, especially one that is such an extreme example."
More rule balancing has been enacted for Sebring across all four TUSC classes. P2 cars have been granted a small increase in fuel tank capacity and refueling flow rates have been raised minimally while a whole host of changes have been made to fuel tank sizes, weight minimums and air intake restrictors in the GT Le Mans category.
"Sebring is an opportunity for us to reboot," Atherton said. "We have so much to be proud of coming out of the Rolex 24 but there were also some things that we have to fix both on the competition side, on the TV side and on the MRN radio side. We get it and we will fix it. We will address those issues and move forward and make things better."
Atherton is excited abut the marketing and promotional effort Tudor Watches will put into the series.
"It's early days with our relationship with Tudor," he commented. "They have been very quiet so far, allowing Rolex to have their day at Daytona and again at Sebring where Rolex have a pre-existing agreement as the official time piece of the twelve hours. So it won't be until Long Beach that Tudor really steps out.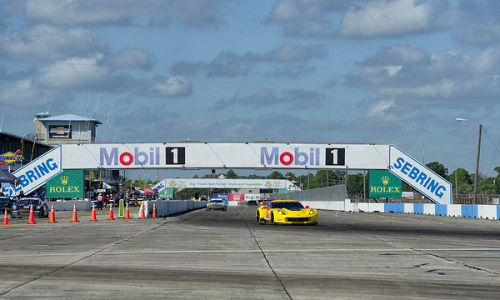 © LAT USA
"There will be print ads from Tudor and I think the fans and world at large will see them step up and embrace our traditions and involve themselves in the sport in a variety of ways.
"Tudor will sponsor the Road Racing Drivers Club dinner with Mario Andretti at Long Beach for example, and they're going to host their jewelers at an event on Rodeo Drive and at Bruce Meyer's top secret car collection. So they are going to activate their sponsorship very aggressively.
"I think Tudor is going to take us places where we've never been before and few segments of motor racing have ever been before. Consider that they chose 'Fashion Week' in New York to make their official announcement of their sponsorship of our racing series and they will be getting us into publications like 'GQ', 'Town & Country' and 'Vanity Fair'. Tudor is going to be there and they want to take us with them, which will be a great ride for the sport."
Atherton says he hopes to find a solution to the thorny question of whether we will ever again see the latest Le Mans P1 cars racing regularly in America.
"I believe we can get to a place where we are more integrated with Le Mans and the WEC," he says. "We have continued our relationship with the ACO and their president, Pierre Fillon, and Gerard Neveu, the CEO of the WEC, have been great supporters of the new Tudor United SportsCar series. We all share an end goal of bringing commonality to the series in 2017.
"We're trying to take very much of a longterm view. Our initial goal was to protect our teams and their inventories of equipment. We wanted to keep them viable so that everyone involved in both the Grand-Am and the ALMS would have a home in the new series.
"We knew that the LMP1 cars, particularly under the new regulations for this year, would not pass that test and we knew that by making the choice [to eliminate P1 cars] we were committing ourselves to a period of limbo because it's not the ultimate formula that we see our prototype and GT mix being made of.
"We're going to stay with what we have for now but the conversations have already begun to define the next generation of prototype rules and regulations. The same conversation is focused around the GT category so that when we do announce the next generation it won't be a formula that's unique to the Tudor championship but will be in line with the rest of the world and what OEMs want to embrace, which is a single formula that would be applicable to the 24 Hours of Le Mans, the Tudor championship in America, a European championship and an Asian championship."
Atherton would love to see P1 cars race again on a regular basis in America but is deeply skeptical of achieving his dream.
"My personal opinion would be to make sure that our top prototype category is consistent with the top prototype category at Le Mans," he asserts. "I think that's the biggest challenge we face. Can you make a championship in North America and build it around that level of technology and make it sustainable and viable? Unfortunately, history as our guide would suggest not.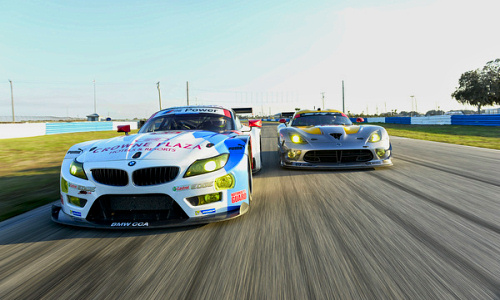 © LAT USA
"Nobody is a bigger fan of those type of P1 cars than me, but unfortunately and frustratingly we've proven to ourselves more than a few times that it's not a sustainable formula for anyone other than a few factory teams.
"If we're not consistent with the current P1 cars in 2017 it wouldn't mean that what we won't have a spectacular and viable machine," he added. "For now, we'll have to be satisfied with the one combined weekend we have on the books at the Circuit of the Americas. This year we'll both be racing on the same day in September. There will be a stand alone Tudor United SportsCar Championship race and then a WEC race so it's going to be a big day."
Atherton believes that Dyson Racing and Bob Stallings's Gainsco team will be back as regular competitors in next year's TUSC.
"I'm optimistic that both teams will be back," he says. "I think the Dysons may emerge later this season. I've had several conversations with Chris and Rob and they've got a lot of issues they're working through but once things settle down I think we'll see them back in action. We miss them a lot.
"Dyson Racing has always been a stalwart competitor in American sports car racing and Bob Stallings and his team have also occupied a strong place in the sport over the last ten years. We're all thrilled at the progress Memo is making and equally disappointed that we're not going to see the 'Red Dragon' out there this year but we welcome them back whenever they're ready. We believe our future is bright and we hope both the Dysons and Bob Stallings will be around to share in our future."
In closing Atherton reflected on the bigger issues facing all types of motor racing today.
"If we're not careful the interest in the sport is going to slip away," he remarked. "I've got three kids in college and one of them is interested in what I do, but the other two couldn't care less. They don't understand why people would drive around in circles wasting fuel. That's what motor racing is to a lot of people and we have to work very hard to change those perceptions and make the sport more relevant."
Auto Racing ~ Gordon Kirby
Copyright ~ All Rights Reserved