Presented by Racemaker Press

"There's a lot of junk out there today. If you want it straight, read Kirby." -- Paul Newman


The Way It Is/ Christian Fittipaldi's TUSC championship hopes
by Gordon Kirby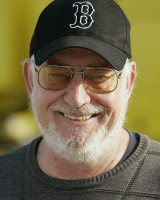 The strongest message to come out of this year's Rolex 24 Hours was that the Action Express Corvette DP team and drivers Joao Barbosa and Christian Fittipaldi will be hard to beat to this year's inaugural Tudor United SportsCar championship. Barbosa, Fittipaldi and top drawer co-driver Sebastien Bourdais led most of the way at Daytona and Fittipaldi believes Barbosa and he have a great chance to win this year's championship.
"I do feel I have a serious shot at the championship," Fittipaldi says. "I did last year, but we fell back a little bit over the last two races. Unfortunately, the last two races didn't go our way, but all in all, we did a very strong championship considering Joao and I didn't start driving together until the fourth race. So this year is exciting. Joao and I are together from the get-go."
Christian says he and his teammates always believed they were in control of the race at Daytona.
"It's always a hard race because it's 24 hours," he remarked. "But we never panicked. Everything was pretty much under control throughout the race. We were able to lead the race and when we were P5 or P6 we knew exactly where we were and why we were there. Everything was under control all the time. It wasn't like we were leading by mistake or P7 by mistake. We knew what position we were in and why we were in that position all the time."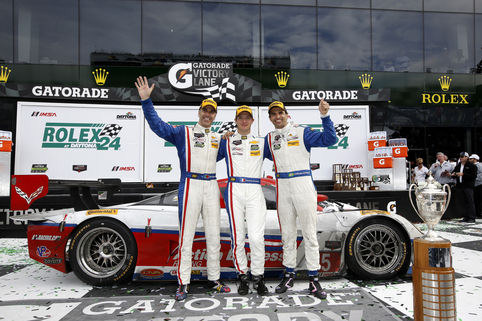 © LAT USA
Christian is Emerson's nephew of course, and the son of Wilson who also raced F1 cars and founded the ill-fated Fittipaldi F1 team with his brother. Christian drove for Minardi and Footwork in F1 between 1992-'94 after winning the '91 F3000 championship. He moved to Indy cars in 1995, finishing second to Jacques Villeneuve at Indianapolis in his rookie and only start in the Indy 500. The following year Fittipaldi joined Newman/Haas and raced in CART through 2002, winning at Elkhart Lake in 1999 and the California 500 in 2000.
With CART in decline Fittipaldi decided to give NASCAR a try in 2003. He also did some Grand-Am racing and won the Daytona 24 Hours in 2004. Over the next few years he ran a handful of Grand-Am races and also raced GT cars at Le Mans in 2006, '07 and '08. Through this time Fittipaldi lived in Miami but he returned to Brazil for a few years and married his second wife Cristiana. In 2011 and '12, Fittipaldi joined Action Express for the Daytona 24 Hours, finishing third and fifth, and last year he ran the full season.
"I ran the Daytona 24 Hours the last four years and last year I was offered a full season contract," he relates. "We did that in September of 2012. We just sorted out little things here and there and I think it was good for them and good for me. So last year I did the whole season, but I was living in Brazil. At the beginning it was fine, but after three or four races it began to get a little annoying. Between racing and testing I probably flew back and forth at least seventeen times and that's not a lot of fun.
"Coincidentally, my wife and I were debating about coming back to the United States. Whether I was racing here, or not racing at all, we were already talking about moving back to live in the US. So the timing was perfect on all fronts to make the decision and we moved back to Miami in December. We're living here full-time now and I'm driving full-time for Action Express and there couldn't have been a better way to kick off the season.
"I couldn't ask for better teammates in Joao and Sebastien. Everyone gets along very well. With Joao and I racing together the whole year I think the nice thing about it is there are no ego problems. I do what I have to do, he does what he has to do and we're just trying to beat everyone else. We're not competing with each other within the team. We're competing with the other cars to make our car better than them."
Daytona partner Bourdais will join Barbosa and Fittipaldi at Sebring in March and Petit Le Mans at the end of the season.
"It couldn't be better," Christian grins. "Sebastien feels like a glove. He had experience with this specific car last year. The team he drove for last year ran one of these cars, so he jumped in the car at Sebring and after a lap and a half he was able to drive the car as well as Joao and I. He knew exactly where all the buttons were and all that stuff so we didn't lose any time with Seb having to learn the car. He was ready to do the job. He just sat in the car and nailed it."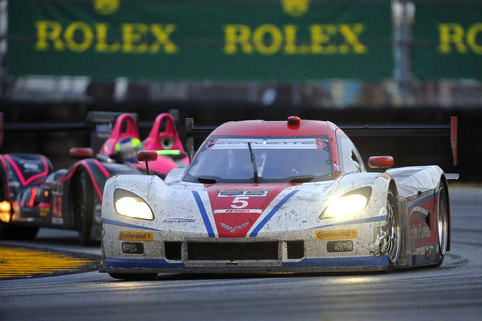 © LAT USA
Action Express will run a second car in the other long-distance races this year, but will concentrate on Barbosa and Fittipaldi over the course of the season. The team is owned by Bob Johnson who runs a large accounting business in Daytona Beach.
"Bob is the financial guy and he guides us to do whatever we need to do to work within his budget," Fittipaldi comments. "If we tell him it's extremely necessary to do this or that, he will help us a little bit, but at the same time we don't spend time and money on unnecessary things.
"That's something that caught my attention about the whole operation. They don't spend money on things like a huge pitlane set-up but if you look at our race cars they are immaculate and well-built. I think one of the strong points we have is that all the money goes into the right places. It goes to the performance side. Bob and the team's mentality is to do things as efficiently as possible.
"It reminds me a lot of the Newman/Haas and Penske war in the nineties. Carl and Paul were always more laid-back and easy-going. Their cars were always immaculate and the team was always ready and prepared to go after winning championships. And Penske was all about presentation and also about performance, but presentation was all-important.
"Our presentation by no means is bad, but it's not over-slick. It's not the best presentation out there, but on the other hand, I could say that at some times our car is the best car out there and at the end of the day that's what wins you races."
The Action Express team is based in North Carolina and run by veteran NASCAR crew chief Gary Nelson.
"Gary has so much mechanical experience because he's built race cars over so many years that he's definitely a great asset to us," Fittipaldi observes. "During testing I was having problems with the downshift. Joao right foot brakes and he uses the clutch, but Sebastien and I are left foot brakers. Joao was pretty much okay but Seb was having some trouble with it and I was having the most trouble. The throttle was sticking open a little bit when we were downshifting and sometimes the gears went in and sometimes they didn't.
"The whole thing started at Sebring back in November. Some days it was better and some days it was worse, but we never got it cured. We struggled with that all the way through Thursday qualifying at Daytona. Then we sat down with Gary and the engine guys and said, 'Come on. We need to solve this problem.' We said if we start the race like this, it's going to be ugly. The throttle was sticking open only two or three percent but it was enough to screw-up all the timing of the downshift.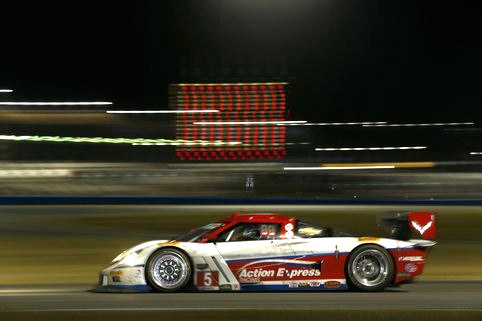 © LAT USA
"So Gary basically turned the car upside down. He went from one end of the car to the other and we found a mechanical problem in the car. We changed it and I hopped in the car on Friday morning and it was night and day difference. I said, 'Wow!' The problem was definitely cured and I didn't have a problem through the eight hours I drove. It was perfect.
"That was a great example of Gary Nelson being able to step into it and fix problems. His background and experience makes a huge difference. He's extremely calm all the time and when a driver gets excited he tells you to calm down and reset yourself and just make sense of everything. There are always times when the car is not to your liking and you have to feel it and respond to it in the right way."
Fittipaldi says engineer Iain Watt is another key component at Action Express. Watt is a Scot who has wide experience in Indy cars, NASCAR and sports cars.
"Ian is very good. He keeps everything under control. He keeps us thinking logically. If we have to go back to square one from square three, we will. We never lose track of where we are and what we're doing. We work as much together as we can with both cars and all the drivers. Anything that works well in one car immediately goes into the other car. It's much better than any other team I've been with."
Action Express runs Earnhardt-Childress Chevrolets and Fittipaldi is as impressed with the engines as he is with the cars.
"The motors are reliable and sturdy," he says. "After 24 hours at Daytona the car was as strong as it was at the start. Usually, the engine loses a little power or the gearbox gets a little notchy. But if you had told me that I had to start another 24 hours the car would have been ready for it and that's really impressive.
"I noticed that with this team last year. The first two years I drove with them I didn't notice that kind of strength. There was a drop-off in performance of the engine, the gearbox, the brakes, a little bit of everything. The car got tired after 24 hours but not the last two years. So the time and effort that goes into the whole program and the preparation has been perfect."
Action Express demonstrated their strength by bouncing back from Barbosa's big accident when a tire blew during the TUSC's November test session at Daytona.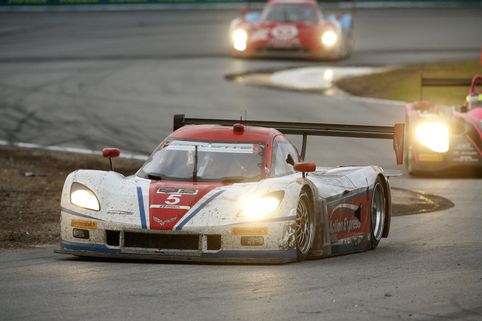 © LAT USA
"I got out of the car and Joao hopped in and probably ten laps later he had the problem," Fittipaldi says. "At the next test we blew an engine and the car caught fire pretty bad when I was in the car, but they recovered from both incidents and rebuilt the cars as good as ever."
Christian says his working relationship with Barbosa couldn't be better.
"We work very, very closely together. If we're developing something and Christian is in the car for three hours, then Joao drives for three hours. It's not a problem if one of us doesn't get to drive. Each of us put in our time in the car and we feel the car in the same way. I think that helps the whole team.
"It doesn't seem like we've had an off-season. We went to Lime Rock and 25 days later we were testing at Sebring, then three days later we were testing at Daytona and then we had another test at Daytona in January and fifteen days later we were at the track for the race. We're testing again at Sebring in next week so there's a lot happening."
Fittipaldi is an American citizen and lives in Key Biscayne with his wife Cristiana, known to all as Cris. They have a daughter, Manuela, who's three and half.
"We get along well," Christian grins. "Everyone is happy. The nice thing is it flows very smoothly. Having a child puts your whole life in perspective. Raising a kid is not easy. It generates a lot of extra work but it also generates immense pleasure that you would never know otherwise. You have to work together as a team and Cris and I do that. We know and understand each other very well and Manuela has brought us even closer together."
Christian reflected on finding himself at an inspiring new stage of his racing career.
"I'm happy and like I say, I think we have a shot at the championship. I think these cars fit me like a glove right now. Since I stopped racing Indy cars in 2002 I had two or three opportunities to go back to Indy and I never took it because I think I have passed my time in life to be able to drive an Indy car competitively.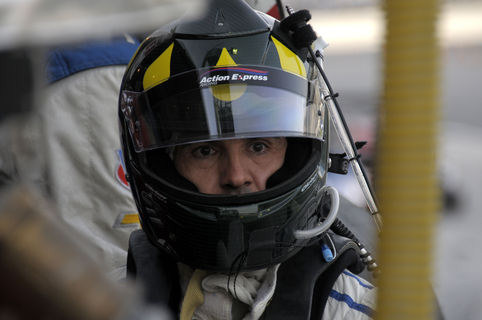 © LAT USA
"In order to be extremely competitive in IndyCar you need to run the whole season. I'm very happy where I am right now and I'm not willing to take the risk because there is a higher risk factor in those cars than there is in sports cars. When those guys go to Indy, they are on it. The Dixons, Kanaans, Castroneves, Ryan Hunter-Reay and Marco Andretti-- those guys understand the cars really well. They know what they need to go quick, the same way I did when I was racing Indy cars. Otherwise, you're just going to be a number, which I don't want to be.
"Right now, when I hop into the sports car, in two laps I know exactly what's happening. It's not like a lot of guys who need laps. Joao and I don't need laps. We need to understand the car to make the car go quicker. We have so much experience with this type of racing that we can immediately work on making the car go quicker and I think that's an advantage we have.
"The cars aren't as critical to drive as Indy cars. I think at this stage of my life and career, like I said, it fits me like a glove. I really love it. I also have a lot of general experience with racing and I think there are a lot of things I've learned in my past that I can apply to this type of racing although the cars are different. Believe it or not, there's stuff I learned in NASCAR that I can apply to sports cars and stuff I learned in Indy cars too and even going back to Formula One. I think that's a big plus for me.
"Is the atmosphere as intense as the good old days of Indy cars? No, it isn't. It's not intense as Indy cars or Formula One or NASCAR, but it's still very serious. When the flag drops everyone out there really wants to win. It's a very competitive form of racing and each of the #01, #02, #90, #60, #10, #99, #6--all those guys are very serious and very fast. They're out there trying to kick our butts and we're trying to kick their butts."
At 43, Christian Fittipaldi has emerged as a mature, veteran sports car racer. His name, personality and many accomplishments are a big asset to the TUCS and I would love to see Tudor Watches invest in an advertising campaign featuring Fittipaldi, Scott Pruett and Alex Gurney--a trio of excellent sports car racers with outstanding, globally-recognized pedigrees. It surely would be the smartest move Tudor and the series could make.
Auto Racing ~ Gordon Kirby
Copyright ~ All Rights Reserved