Presented by Racemaker Press

"There's a lot of junk out there today. If you want it straight, read Kirby." -- Paul Newman


The Way It Is/ Looking ahead to 2014 and beyond
by Gordon Kirby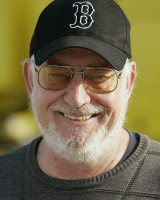 As we all know, these are changing times for automobile racing across America and around the world. Every formula and category is struggling these days with questions of relevance and how to attract the youth market. Everyone seems to be asking, what's the right way forward?
At the top of the tree, the FIA and Formula One will launch a new turbo formula next year and according to most observers the new formula looks likely to increase rather than decrease the gap between the haves and have-nots. For years, there's been a furious discussion about controlling costs in F1 but every good idea or effort seems to go awry. Next year's new formula will begin to reveal if F1 is on the right or wrong track.
Of course, at the same time Bernie Ecclestone's future hangs in the balance. A London High Court decision on his bribery and corruption trial is due early in the new year. Regardless, it appears that Ecclestone's days at the helm of F1 are numbered, to be followed by a fierce political battle for power and control. Can anyone fill Ecclestone's shoes? If such a personality emerges, it will be a big surprise to all.
One form of racing with a clear path into the future is the World Endurance Championship and its keystone race the Le Mans 24 Hours. In recent years the WEC and Le Mans have been riding a wave committed to innovation and technical development spurring the development of spectacular LMP1 cars from Audi, Peugeot, Toyota and Lola with Porsche joining the party next year.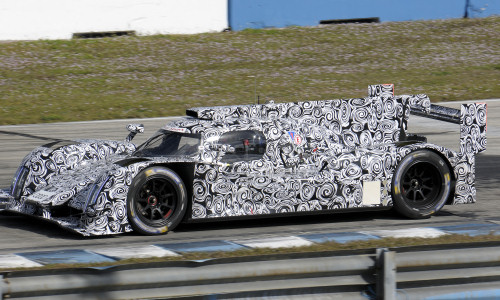 © LAT Perrywinkle Jones
The new season will witness the debut not only of the new hybrid Porsche P1 car but also the WEC's new energy-based formula and it will be intriguing to see how the new formula works amid a titanic war of factory teams. Many people believe the past few years have witnessed the birth of a new golden age for international long-distance sports car racing and 2014 will begin to tell us if that's true or not.
Meanwhile, our own domestic sports car scene will witness the launch of the new merged Tudor United SportsCar series. The TUSC is taking a different course than the WEC with P1 cars excluded and an equivalency formula to try to equalize the performance of Daytona Prototypes and P2 cars. It's a tough target to achieve, an experiment that's already encountered a rocky road in early testing. Everyone hopes for the best, but 2014 is sure to be a tough debut season for the TUSC as it searches for the right formula and struggles to attract crowds at many venues and media coverage most everywhere.
One thing that struck me about Audi's recent test of its latest P1 car at Sebring was how sad it is that we will never see this car, or Toyota's P1 car, or the new Porsche, race at Sebring or anyplace else in America. If that's true and cars of this genre never race in America, the TUSC will become a backwater rather than the exciting bold new world it professes to be.
As for IndyCar, we've discussed its challenges at length in this space. Everyone hopes that Mark Miles and Derrick Walker can begin to make some progress in re-establishing and rebuilding Indy car racing in the coming years. It's been sad to witness IndyCar's long decline and it would be a great thing for motor racing in America if our domestic forms of open-wheel racing could become more relevant, more popular and more profitable in the years ahead.
Meanwhile, despite declines in attendance and TV ratings in recent years, NASCAR remains the big dog of American racing. NASCAR employ hundreds of marketing and pr types to study and try to expand its market and it will be interesting to see what, if any effect they have in the coming years. At least NASCAR listens to its fans, maybe too much so sometimes, but everyone knows NASCAR faces a tough challenge in trying to broaden its interest and attract the youth market.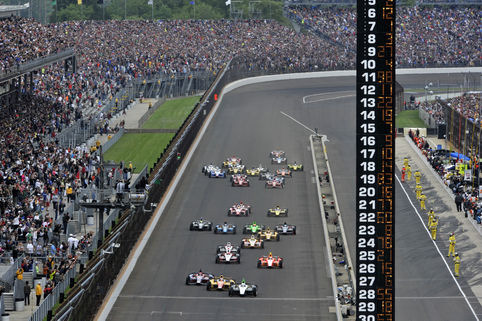 © LAT USA
As I've written before, in the long run NASCAR surely will have to move towards something more modern and relevant than its long-standing tube frame chassis/rocker arm V8 formula. It would be a huge revolution for NASCAR to switch to carbon monocoques and small-bore turbo engines, but such a move may become a necessity.
In closing, it's worth noting that through racing's long history there have been many attempts in all forms of racing to reduce speeds and costs. Most of these experiments have failed on both counts but the practice has intensified over the past forty years. Since the early seventies as much effort has gone into trying to slow-down the cars and make racing cheaper as the teams and engineers have put into trying to go faster. It's a strange paradox that's become ingrained in motor racing today.
For motor racing as a whole to thrive through the 21st century there's no question that a fresh approach will be required. Some good old ingenuity and innovation is desperately needed, but there aren't many signs of those things happening.
So here's hoping the holiday season brings some fresh air for 2014 because the sport needs it.
*I'm taking a vacation from writing this column over the next few weeks. I'll return on January 13. My best wishes to all for a happy and refreshing holiday season.
Auto Racing ~ Gordon Kirby
Copyright 2013 ~ All Rights Reserved