Presented by Racemaker Press

"There's a lot of junk out there today. If you want it straight, read Kirby." -- Paul Newman


The Way It Is/ Mike Hull on Ganassi's thriving dynasty
by Gordon Kirby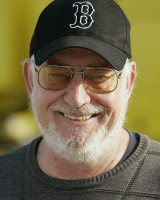 Mike Hull has been with Chip Ganassi's IndyCar and Grand-Am teams for eighteen years. Through that time Ganassi's twin operation have won 92 CART/IRL/IndyCar races and ten championships as well as 42 Grand-Am races and seven more championships. Hull therefore has become one of the most successful team bosses in the business, surpassing the record number of Indy car wins achieved by legendary crew chiefs Jim McGee and the late George Bignotti.
Over the years Hull has worked with many great drivers, including Juan Pablo Montoya, Alex Zanardi and Dario Franchitti. These days Hull calls the strategy for triple champion Scott Dixon who he holds in the highest regard.
"When we were up there on the championship victory podium in California," Hull remarked, "I looked at the Astor Trophy and I was looking at the names on the trophy going back to 1909 and there are a lot of special names on that trophy. Some of them are on there multiple times and I thought to myself he's on there three times with some of the greatest names in the sport and that in itself defines his maturity and growth."
Known as 'The Iceman', Dixon has established himself as one of IndyCar's most competitive drivers. He's almost always close to the front and often comes from behind to show his stuff. Without doubt, Dixon is as tenacious as they come.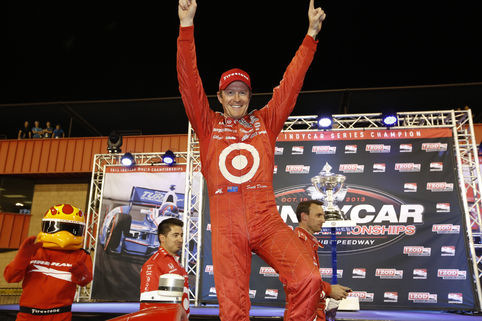 © LAT USA
"I started working with Scott from the timing stand perspective in 2003 and we won the championship in his first year with us," Hull recalls. "From the very beginning he was always incredibly tenacious. That tenacity you see in him has always been there. He also has a very inquisitive nature in terms of improving himself. He's eyes wide open all the time."
Hull says another of Dixon's big strengths is to not suffer psychologically from any setbacks.
"He has the uncanny ability to be able to eliminate from his mind what's just happened," Hull observed. "Not everybody is able to do that. Some drivers, it takes almost psychiatric help to get back to where they were when something negative affected their lives. He is not that way. He just pounds forward immediately to get the most out of the next opportunity and he's been that way since the very beginning.
"He now possesses the experience of all those daily activities for the last ten or eleven years. Now he's got a memory bank full of experience but he hasn't changed his daily operational mode. What makes him so special in my mind is the fact that he's not set in his ways and he's not negatively affected more easily as he gets older, as some people are.
"Scott maintains the attitude that he leads by example. He is not satisfied when we don't have a good result but he doesn't let that stop him or anybody else around him from creating a solution and I really appreciate that with him. He is understated in terms of his public persona but he's not understated on the race track."
Hull discussed the teamwork between drivers for which Ganassi's operation has become renowned.
"We're unselfish with everything we've done over this past year with all three cars, drivers and crews," Hull says. "No matter what we find, on or off the racetrack, it's shared equally among the other cars, drivers, engineers, managers, mechanics--you name it.
"In fairness, I don't know how it is on other race teams," he continued. "My assumption is that other race teams try to do what we do. We don't get it right every day but we firmly believe that if race drivers will listen to each other, everybody else in the system will.
"That comes from Chip's leadership. He's the one who really pushes that the most. He doesn't have or choose a favorite. He believes that everybody based on their distinct and individual ability can help their teammates.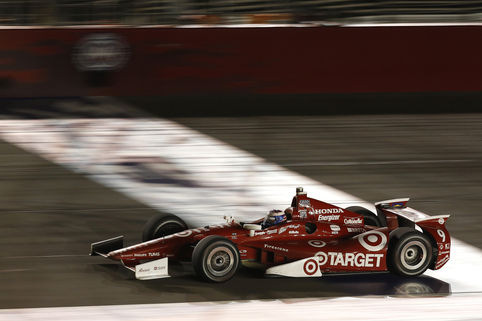 © LAT USA
"We certainly took that from Chip from the time we started running multiple drivers here. If at some point any of those drivers chose to stay on separate paths we made sure the paths were enjoined. That comes from Chip's leadership and I absolutely believe it's the best way to do it."
Hull also talked about the team's mid-season turnaround which resulted in a run of wins at Pocono, Toronto and Mid-Ohio.
"We made some changes related to how we created the grip level on the racetrack," he said. "We worked really hard on that. Sometimes, those things take a little while to turn around. We began working on that after the Barber race in April and it took a little longer than it should have to try to get the wagon turned around.
"At the same time, our drivers worked as a team and we sat down on more than one occasion with the Honda people. Not just the people who come to the racetrack but the people at HPD. We sat down with them at HPD and talked about what they needed as drivers to make the engine better for them.
"It wasn't until Detroit that we started to see some improvement. That's when we knew we were headed in the right direction. The weekend in Detroit was a little messed up with the weather so we really couldn't quite get our hands on how good we were going to be or if the direction was good or not.
"Later that month we went to Sebring and tested for a day and worked on Honda mapping and driveability. We discovered during that test that our program for mechanical grip was moving in the right direction so we were motivated because we knew we had a much better product. We didn't know how good it was but we knew it was better.
"We also set our mind on the fact that in combination with all that we had to work on racecraft to be running at the front. Then we went to Pocono and we saw the result there. We won the race based on having a better package and better racecraft. That got all three of our cars on the podium and then we went to Toronto where Dixon was certainly ablaze.
"I think ultimately there's the fact that we just don't give up very easily, Scott, Dario and Charlie included. We just don't give up and we play off each other to improve ourselves. All three of them had good runs--good qualifying and results. If you look at the 'Fast Six' qualifying at the road races all three drivers were really good for the rest of the year."
Hull was particularly impressed with Charlie Kimball's emergence this year as a frontrunner and race winner.
"Charlie was going to run wheel to wheel with anyone in the last race at Fontana. He demonstrated that he's come a long way. He was very impressive this year. He set a direction for himself and found ways to reach those goals. It was great to see, very cool.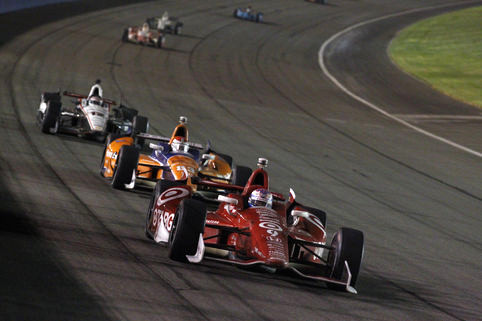 © LAT USA
"I think Charlie has clearly proven that the resources are shared and that's what got him to the front. Up until this year there may have been questions in peoples' minds about Charlie and the sharing of resources within the team, but I don't think those questions are there any more."
The team will add around a dozen people at it's Brownsburg facility to run a fourth car next year for Indy winner Tony Kanaan.
"We're planning to run all four cars as we have," Hull says. "The resources are very much shared resources between the two facilities. We wanted all three cars and drivers to run at the front this year and now we're going to want the same thing from all four of them."
Ganassi's IndyCar/Grand-Am operation employs a dozen engineers across both teams.
"There's a lot of interaction between the two programs," Hull says. "We have about ninety people in the building that support Indy car racing and sports car racing and twelve in Brownsburg presently before hiring the additional people for Tony's car."
Last week Ganassi announced his sports car team will race Ford's new 3.5 liter V6 EcoBoost engine in next year's Tudor United SportsCar series. The team has run BMW engines the past four years. Hull confirmed Ganassi's hopes that they may run two Ford-powered sports cars next year.
"I think we're moving in the right direction for that. I hope the timing will work so we'll have enough time to put it together."
Hull has plenty on his plate this winter and as Scott Pruett said in this space last month, Ganassi's team will not be going to Daytona and Sebring United SportsCar tests this month because the rules have come too late for the team to build the necessary new pieces.
Before getting back to work Mike reflected on Ganassi's tenth open-wheel title.
"When I came to work for Chip I never thought about the fact that we were going to compile so many championships. Championships are the compilation of getting the most out of every day of the work here in the building and when you go to the racetrack. That's the measure of your work effort.
"When we had the back-to-back dramas at Sonoma and Baltimore this year some people said to me, 'Oh my God. That's terrible! That's screwed you up for the championship.' But my response was that in order to gather points to win a championship you have to have a program that runs at the front. If you can't run at the front, you're not going to luck into a championship, especially now where it's pretty competitive in Indy car racing.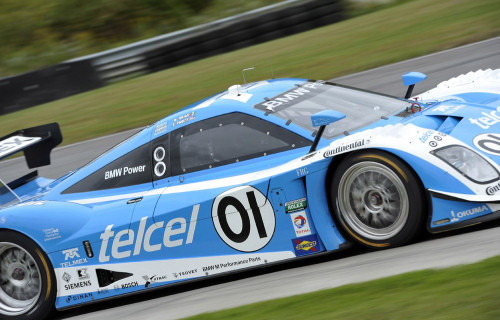 © Gary Gold
"You might win a race. There were ten different winners this year, but they only have one champion. Championships are not about winning a race. They're about running at the front and giving yourself the opportunity to win a race and compiling enough podiums and points to win a championship.
"You assume that you're going to have a race or two that doesn't treat you well. Helio had his in one bunch at Houston but what Penske Racing did the rest of the year was exactly what you do to win a championship. He won at Texas and ran at the front in most other races. They did everything right.
"Championships are a validation for everyone that's under your roof for getting that product onto the racetrack and having it be as good as it can be every weekend. It's been proven that people can do a good job on a given weekend and win a race but the challenge is going from one race track configuration to another from Houston to Texas to Detroit to Baltimore to Indianapolis.
"It's all about having your program be on the level it needs to be for the cars themselves, the drivers and everyone in the team to have the mindset to be ready to win on every track possible. That defines a champion and that's what Dixon has done.
"In 2003 we were an all-oval series but Dixon has proven that he's the kind of driver who can drive all types of ovals, road courses and street tracks. The common denominator is the driver has to understand how to set the angle of the car early in the corner whether there's twelve corners, five corners or three corners, and his people have to understand what he needs.
"Championships are cool because they validate the work ethic that everybody contributes on the good days and on the days when you need to be better."
It will be interesting to see in the coming years if Ganassi's current dynasty, with Hull and Dixon at its epicenter, continues to exert the same influence on the sport that it has over the past two decades.
Auto Racing ~ Gordon Kirby
Copyright 2013 ~ All Rights Reserved