Presented by Racemaker Press

"There's a lot of junk out there today. If you want it straight, read Kirby." -- Paul Newman


The Way It Is/ Scott Dixon discusses his third IndyCar title
by Gordon Kirby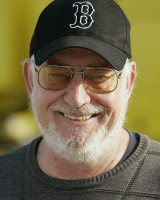 Scott Dixon's road to his third IndyCar championship was a classic, come from behind battle. Dixon and Chip Ganassi's team struggled through the opening races of the season and seemed to be out of contention after the Indy 500 where Dixon finished a distant fourteenth and teammate Dario Franchitti crashed on the last lap. At that stage Dixon and Franchitti were eighth and seventeenth in points and the team's chances of winning a fifth championship in six years looked remote if not impossible.
But Dixon, Franchitti and Charlie Kimball stunned everyone, not least themselves, by scoring a superb one-two-three sweep at Pocono on the first weekend in July. Some thought Pocono was a flash in the pan but Dixon went on to win both races in Toronto the following week and stole the championship from the grasp of Helio Castroneves and Team Penske despite a couple of setbacks at Sonoma and Baltimore.
"It's pretty unbelievable really," Dixon remarked. "It started at Pocono and to be honest that was a big shock. We entered the race thinking we would race to be the best Honda. We qualified in seventh, as the best Honda, and took a ten grid spot penalty. I think all three Ganassi cars started fifteenth or further back, but we knew we had a good car for the race.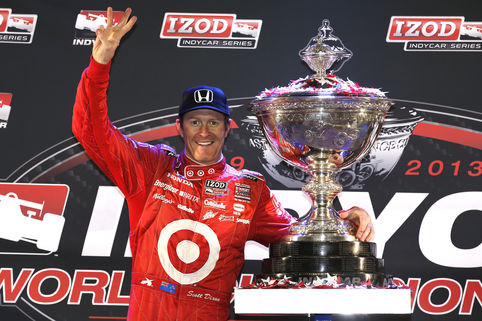 © LAT USA
"We had good fuel mileage and the way the race played out, it not so much fell into our hands but it worked out that we were on the right strategy. I think Honda definitely stepped up. The power was better and fuel mileage was greatly improved and by the end of the race we were six or eight laps better than what the Chevies were able to do. The cars were very good. They were great in traffic and that enabled us to fight through to the end on full fuel when the Chevies all had to save fuel."
The month of May in Indianapolis was very frustrating as Dixon, Franchitti and Kimball started sixteenth, seventeenth and nineteenth and were also-rans in the race.
"I think our oval cars were pretty good all year," Scott observed. "They were good at Indianapolis but we just had the wrong gears and were coming onto the front straight at Indy sometimes in sixth gear on the limiter so we didn't have the straightline speed and were just stuck where we were."
The team's big breakthrough came at a Sebring test in June where they worked on their shock absorbers to promote more mechanical grip.
"The big thing was the test we had at Sebring before Pocono where we worked a lot on the issues we had at St. Pete in the first race of the year. Unfortunately, you get such a limited number of test days now. I think there are only six test days in the season and that makes it difficult to get the parts built and get to a track and properly test for some of the issues that you have. It was mostly directed at the dampers and improving mechanical grip.
"When you test at Sebring in the winter when it's cold everything can feel good, but once you hit the summer months the tracks are greasy and you lose grip and stability. Most of the improvement in performance came from improving the mechanical grip and working on the dampers."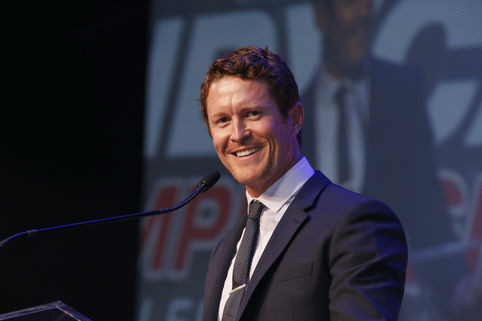 © LAT USA
In the second half of the season Ganassi's cars ran well on every type of track with Kimball scoring a fine, first IndyCar victory at Mid-Ohio in August.
"Charlie did a great job at Mid-Ohio," Dixon said. "We were dorking around trying to save fuel and he made a good decision to go for it. Speed-wise our car was as good as Charlie's at Mid-Ohio. We qualified top three and then at Sonoma we locked out the front row and took pole at Baltimore. The car was good on the street circuits and road courses. We were quick in all the remaining races."
Dixon appeared to be on the way to his fourth win of the year at Sonoma at the end of August only to be given a controversial pit penalty which resulted in him finishing fifteenth. Then in Baltimore the following weekend he was knocked into the wall by Will Power on a late restart.
"I think those races turned our mindset to we're going to go for it and show them what we can do," Dixon commented. "We thought we could bounce back from Sonoma and then Baltimore put us 49 points behind and set us up for the last two races. It starts to get pretty hard in that situation but I think that made us focus on what we needed to do at Houston and Fontana."
Dixon won Saturday's race in Houston and finished a close second to Will Power in Sunday's race while championship rival Helio Castroneves ran into gearbox trouble in both races, scraping home many laps behind in 18th and 23rd places.
As a result, Dixon leaped from trailing Castroneves by 49 points to enjoying a 25 point lead going into IndyCar's season-closing 500-mile race at the California Speedway. Scott started seventeenth at Fontana and drove a cool race, getting to the front with just over 100 miles to go and ultimately finishing fifth despite overheating problems.
"Going into the race it was a case of just having to move up as quick as possible, but then reality set in," he recounted. "The car was okay and I really didn't push too hard. You begin to see what the other guys are doing. I tried to pull off some pretty easy moves twenty, thirty laps into the race and we were mostly maintaining interest in whether the leader was checking out or not. We had good position on pit road and knowing how good the guys are we knew we could start moving up through the first three or four pit stops.
"We had to work on the car. It wasn't that great and we tried some mechanical things and got some front aero into the car and it really took off. At the end I think we were the second best car. I think Will had the best car all night. Whether he had more horsepower or whatever, he was just fast."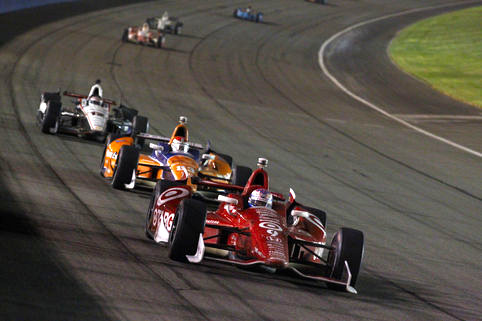 © LAT USA
Scott knew the dusty, debris-filled track was going to cause some overheating so he made a keen decision before the race to remove those worries from his mind.
"I didn't know about any of the issues we had with overheating. Last year we had a similar issue and when the water alarm came on it overrides the whole dash so all you see is the water alarm and you can't look at your fuel mileage or your weight jacker. There are so many other pieces of information that you need so before the race I told them to turn all the alarms off.
"If it was going to get hot and blow, the team would know and they could tell me. So when it got hot I didn't know, but they were able to give me some warning and clean out the radiator ducts during the pit stops."
It's well-known that Ganassi's team encourages an open book working system among its drivers and Dixon believes it's the only way to go.
"This is my twelfth season with the team and it's always been like that," he remarked. "My first season I came on four races into the year as a third car and was run out of another transporter, but we still debriefed together and worked as a team with an open book policy with the engineers. There's no alternative directions that people are trying to take. Everybody in the whole company works together. There's a great competitiveness between each car on the team and that pushes all of us.
"I've been lucky enough to have eight or ten teammates and we've all worked together in the same way. In 2004 and '05 it started to become a bit of a revolving door but nothing has ever changed in the way the team works. Nobody is bigger than anyone else on the team and that comes from the top.
"Chip can be hard on you but it's nice to see the competitiveness that's driving Chip. Everyone wants to win as much as anyone else on the team. Chip does it right. If he asks for something, everybody pitches in. For me, it's much like a family. There are a lot of great people in this team and it's really good to work with them year after year."
Franchitti and Kimball were a big help in winning the championship because they took many points from Castroneves and Power over the course of the season.
"Absolutely," Scott said. "They played a big part. Even when it was a two-car team with Dario and me, some of the championships and 500 wins were done together and a lot of what I achieved this year were done by Dario and Charlie.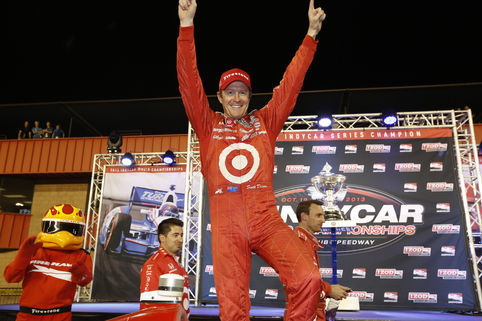 © LAT USA
"It's much easier to have three or four people working to be fast than just one. Sometimes one driver and his engineer will veer off to check out something different. The added factor of them being able to win races and get podiums and poles helps our cause as well."
Ganassi's approach is much different than many F1 teams which foster crushing competition between number one and number two drivers.
"I haven't raced in Formula One so I only view it as an outsider, but as you say, it's very present in most teams in Formula One," Dixon observed. "I'm sure if you asked any of the Formula One teams they'd say the drivers are treated equally, but from the outside that doesn't always seem to be the case.
"Chip's perspective is to go out and get the best drivers who can possibly win. From my point of view if you have a very quick teammate it raises your game and it raises his or her game. With this team, if there's some updated parts we don't put them on until we get two sets. That's the way it's always worked here."
Dixon was very unhappy with his pit penalty at Sonoma and the crash with Power at Baltimore. He publicly criticized IndyCar's race director Beaux Barfield on TV for a lack of consistency and believes IndyCar must revise its method of officiating races next year.
"I don't know the ins and outs of how NASCAR approaches it, but from the outside I think both NASCAR and Formula One do a good job in those situations. When they're in an uncertain area and aren't really sure they wait to make the penalties until after the race. That stops the issue of making rash decisions and enables you to listen to both sides of the story and analyze both sides. The quick-fire reaction is okay maybe for junior categories and go-kart racing, but this is the big leagues.
"In some parts of the season consistency was definitely an issue. If you had been in any of the drivers' meetings you would have seen the inconsistency in their thinking. We asked many times for things to be looked at but nothing ever changed and that's why I said those things. It was pure frustration but I think from my point of view that's what it took to get them to listen and react.
"I think I learned from it and I think IndyCar will look at approaching what they do in a slightly different way. I think the other good thing Formula One does is before they make any public decision they listen to three people rather than just one. I think that takes out any biases and I think that's where we need to be. Hopefully, IndyCar will go in that direction."
Dixon thinks Derrick Walker will prove to be a positive influence on IndyCar.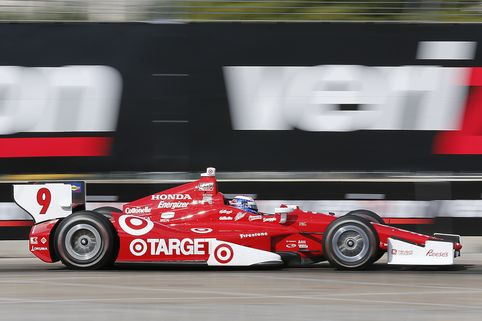 © LAT USA
"It's early days. He's been in racing for much longer than I've been on earth. It's going to take a little bit of time to find his groove and find the right people to work with, whether it's the same people or new people.
"I think this year Derrick had a lot of other commitments and next year he will have more time to focus on the job. I respect Derrick and what he's done in his career and I know he'll make the right decisions once everything is laid out. I think he's the right man for the job and I think he will push it forward in the right way."
Dixon believes there are plenty of lessons to be learned from Franchitt's accident in Houston and Justin Wilson's crash at Fontana.
"It's a tough thing," Scott commented. "It's still the brutal reality of the sport that racing cars will crash and when that happens it opens your eyes to new areas of safety. From looking at Dario's crash and similar crashes in the past with different cars I think they've stepped up in leaps and bounds.
"Can it be improved? Absolutely, and it's not just the cars. It's the walls and the catch fences at some of the tracks and how they've been approved and who they've been approved by. There's definitely room for improvement in all those areas.
"I think more could have been done before we got there and got on the track at Houston to make the track better prepared and to improve the safety areas. I know they're working extremely hard after Dario's crash. The catch fencing needs some work but the car did a pretty fantastic job in Dario's crash.
"When you look at Wilson's crash in Fontana I think the car could be a little better with some improvements to the side intrusion just behind the main bulkhead. Justin's a big guy and probably didn't have a whole lot of padding around that area. Typically, you think a car is not going to hit you there, but we saw that with Zanardi and Tagliani (in Germany in 2001) which resulted in some improvements.
"So yes, they've improved the cars but there's always room to work on and I'm sure they'll look at Justin's car to try to help. I'm sure there will be some updates for the new season to make that better. The catch fencing is an ongoing project and I agree that they need to try to make the street tracks a little smoother and less bumpy."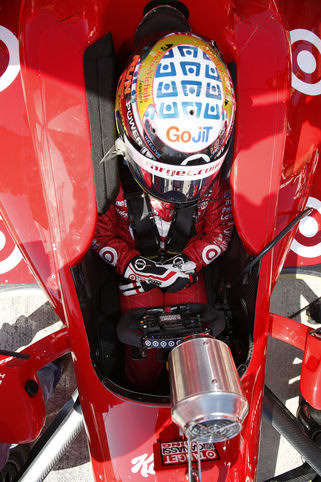 © LAT USA
Scott also believes IndyCar should give serious thought to adopting power steering which is in vogue in most other forms of modern racing, including F1, NASCAR and sports cars.
"I'm not sure whether it's a weight or cost consideration. Weight and cost kind of go hand in hand. You can probably fit something that's made for a single-seater, maybe an electronic system similar to what Grand-Am have. But it's quite a big system in the car and if you get into a big crash it could create a problem of its own.
"I think we saw a huge run of hand and wrist injuries with this car. The steering itself is not massively heavy but the kick back is huge. I think that's mostly due to the geometry but I've never been in a car with such bad kick back. In an ideal world they would fit a nice power steering unit and obviously the owners and everybody in IndyCar need to discuss that and agree on it."
Dixon is disappointed to leave Honda behind but confident that Ganassi made the right decision in switching to Chevrolet for next year.
"We were highly integrated with Honda on a lot of projects and development on the car not just the engine." he said. "There were also friendships we developed with a lot of people at Honda, which I'm sure will continue because we're all part of the same traveling circus.
"I haven't driven a Chevy so it's difficult to comment on right now. I expect to do that for the first time in early December but you look at the track record and they've done well. They won this year's two 500s and won last year's drivers and manufacturers championships and this year's manufacturers championship. They look strong and reliable. We'll just have to see how it goes. All I can say is I'm glad I don't have to make those kind of decisions."
He's also excited about Tony Kanaan joining the team in a fourth car.
"It should be cool," Scott remarked. "He's been a friend and he and Dario have worked together before, so that should help with the transition. I'm excited about it. We'll have this year's champion and last year's and this year's Indy 500 winner in the team. That'll be good for the team. Tony is also highly competitive and maybe I can learn some tricks from TK like those crazy restarts he has. I'm looking forward to it. It's going to be exciting for everybody involved."
Dixon has accumulated 33 wins over thirteen years racing Indy cars and is seventh on IndyCar's all-time winner's list behind A.J. Foyt, Mario and Michael Andretti, and Al, Bobby and Al Unser Jr.
"I love doing what I do," he says. "I wake up thinking about my racing. Maybe when that changes is when you might think about retiring. I love being with the team and I love the competitiveness of the IndyCar series. I think Dario's helped a lot of us with the longevity. He's forty this year and still kicking ass and TK and Helio will turn forty soon as well. So that's helped a lot of us in looking to the future."
Scott Dixon showed his tenacity in spades this year. He's a very deserving champion with many years of racing ahead of him and is sure to go down in history as one of the sport's truly great drivers.
Auto Racing ~ Gordon Kirby
Copyright 2013 ~ All Rights Reserved