Presented by Racemaker Press

"There's a lot of junk out there today. If you want it straight, read Kirby." -- Paul Newman


The Way It Is/ Gainsco Racing's hopes for a better future
by Gordon Kirby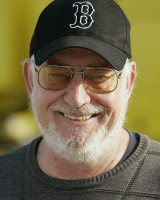 Next year will be the tenth for Bob Stallings' Texas-based Gainsco team. Grand-Am champions in 2007 and '09 with Alex Gurney and Jon Fogarty, the team finished third in this year's Grand-Am and will continue largely unchanged in next year's new Tudor United SportsCar series.
Stallings is a self-made man who uses his team as a promotional tool for his insurance company. Gainsco raced one of the new Dallara-Corvette DPs this year and Gurney and Fogarty are always in the thick of the battle, winning 16 races over the past nine years. Stallings hopes and believes the new series can turn the corner to make American sports car racing a more professional enterprise.
"Strategically, I'm extremely positive about the merger," Stallings says. "I'm not a Polyanna kind of guy. I'm positive about it because I've been racing here since 2005 and I've been focused on the commercial side and building the series. During that time I've never felt the factors were in place to build the commercial side to the level it deserves so the teams can be a little more commercially viable and a little more stable and predictable.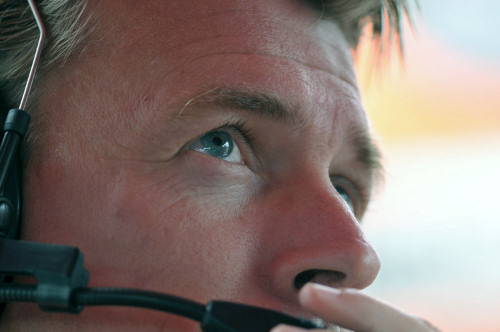 © Gary Gold
"I think commercial viability for a team like ours is extremely important. We need more eyeballs, more TV, more exposure and more sponsorship. Those things all build on each other. United SportsCar has its challenges, no doubt about it, but the key elements are there so those things can be made to happen and be good for the series.
"I want Gainsco and other potential sponsors to feel like they can get economic value from being a partner with a team in this series. The more that happens, the better it will be for all of us, especially for the drivers, the crews and engineers who have their lives and their passions in this industry.
"I'd like to see all these people make more money and be able to take better care of their families. I think the health of the series and its commercial viability benefits all the teams and the people who make it happen."
Stallings is concerned about the long wait for the announcement of the DP/LMP2 equivalency package but accepts it as one of the problems of doing business.
"Unfortunately, it creates uncertainty and uncertainly is the biggest devil in racing," Stallings remarked. "We have a pretty good idea of what our program will be but what we don't know how the car will perform and what will be the good and bad things about it.
"There's a lot of work to be done with many parts of the car, including the brakes, and with the new aerodynamic package we may find that more heat is being generated in some part of the car which may require us to reroute the header system for example. Those kind of things come up when you change the rules and configuration of the car.
"So yes, it's a little late in the season for us to be waiting for the rules and we will go into next season not knowing much about the new package. We went to Daytona last year with a new car in the Corvette DP which we didn't know much about and went through a learning curve with that car.
"It's just part of racing. My guess is it'll be less of a problem than we think it is. It's like everything else in life, these things work themselves out."
Stallings believes it will take a year or two to strike the right balance.
© Gary Gold
"I'm a little worried about how the performance balancing is going to work next year," he added. "All the best laid plans may not work out the way everybody thinks. I think everybody is going to have to be patient and understand that we're all in this together and with the best intentions we may not figure this thing out.
"If that happens, it will be too bad. But we all have to remember next year is the first year and we've all got to be philosophical. I'm an older guy now and these things don't bother me as much as they did ten years ago."
With a dozen races, Sebring and Petit Le Mans included, next year's series will cost more to run than the Grand-Am.
"It's going to cost me significantly more money to run the team," Stallings commented. "I've got to make a greater investment in the future by spending money that I really can't offset out of my pocket.
"The conversion kit is going to be the least of our worries, financially at least. Buying the car is the cheapest thing about racing. It's running it that costs money and next year will be significantly more expensive because we will do more, longer races.
"I've never been to Sebring so I don't know how much it's going to cost us, but everyone who's been there says it's a monster. You're there for a week, so you've got hotels, food, per diem, and so on, as well as running the car for many hours of practice and in the race.
"But Sebring is like Daytona. It's a famous race and it attracts eyeballs and attention and makes the series more valuable. Having Daytona, Sebring, Petit Le Mans and all the great road courses like Watkins Glen, Laguna Seca and Elkhart Lake being part of the schedule is a great thing commercially for the sport."
Stallings hopes that Tudor watches and the United SportsCar people will be able to push American sports car forward into a healthy future.
"Like anything in life, it all comes down to execution," he remarked. "They've got to identity the overall strategy and objectives, which is how do we make the most out of this tremendous opportunity? It looks to me like there's a good group of people in place and they're working hard to try to figure that out. The potential is clearly there, so I'm excited about it."
Stallings has great faith in his drivers.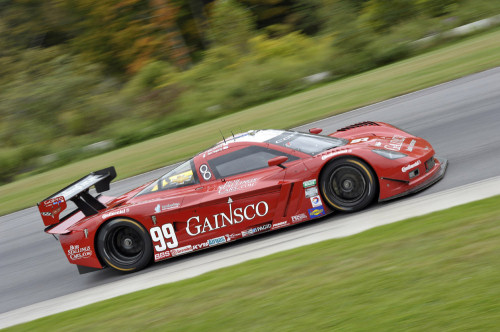 © Gary Gold
"I've been really lucky to have Alex and Jon," he grins. "They're great drivers and are more like sons to me than employees. We're very close, as we are with everyone in our team. We have a lot of fun together and enjoy going through the battles together.
"I think we have the best driver combination that there is in the series. They're both really good and I'm really lucky because Jon could be the star on anyone else's team but he's willing to take a back seat to Alex. Alex gets more time behind the wheel, but they like each other and care about each other and make a great team."
Gurney shares Stallings's hopes for the new series.
"I love the schedule," Alex says. "We get to race at Sebring, where my dad won. I've tested at Sebring in a Barber Dodge, but I've never raced there, and I get to race at Long Beach, which I've been wanting to do for a long time. I'm really looking forward to that and to Laguna Seca as well. It's nice to have two races in California. I think it's a nice schedule with a bunch of good tracks. I'm looking forward to it."
Nevertheless, Gurney is unhappy with the delay in the DP/P2 equivalency rules.
"It's hard to be politically correct about it," he says. "The series has some big challenges in a very short period of time. We feel like we've invested a lot in this car and been here for a long time and put a lot of time into it and it seems like we're going to have to change a lot more than the guys coming in. I think it will be awkward, but I guess that's the nature of it.
"We're supposed to test in mid-November and we don't really know what we need to do to have the car ready in 2014 trim. It's going to be really difficult to do any useful testing before the race at Daytona."
Still, the prospect of driving next year's car brings a smile to his face.
"I think the cars will be challenging to drive," Alex adds. "There will be more power and more downforce. They should be exciting to drive."
Gainsco's engineer John Ward is one of American racing's most experienced engineers, including many years with All American Racers. In addition to a wide background with Indy cars Ward designed the successful Eagle-Toyota GTP cars of the early nineties and more recently worked for Adrian Fernandez for a few years when the Mexican ran an Acura P2 car. Ward is enthusiastic about the possibilities for the new series.
"I like sports car racing," he grins. "We get a reasonable crowd count at some of these races, Grand-Am and ALMS, and hopefully that carries forward next year. Some of the classic venues are on the schedule. They're all pretty much first class places. It's a road racer's paradise. What more would you want?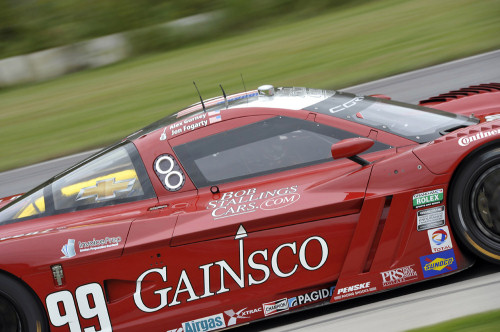 © Gary Gold
"What's going to happen is certainly exciting. You can look at the cars any way you want, but they're definitely a driver's car. We're about to make a big change to them from an engineer's standpoint and I think from a driver's and team's standpoint. And hopefully, from the spectators' standpoint what's going to happen will be exciting."
Ward is pumped up about the engineering challenge he faces.
"We're going to change the cars fundamentally," he stresses. "The rudimentary parts will be the same but we're adding a lot of downforce and power. We're all excited to see what happens. For me as an engineer, it's as exciting a time I've seen in the business in a long time. In a racing world that's full of specified cars, this is something that's specified but there's still a lot to learn. It's a whole new world and I'm excited about it.
"I think everyone is trying their best to try to figure out how to make it work and try to accommodate everybody. There's obviously some people who are not going to be happy and some who are going to be happy but it's a chance for sports car racing to make a mark again."
Ward believes the key to success for the new series will be striking the right balance between cost, spectacle and technology.
"They've got to keep it affordable and then they've got to let it evolve," he advises. "It can't happen instantly. One of the things I like about a Grand-Am car is I don't think it's an easy car to drive and it's not an easy car to engineer either because the grip is not high and the power is relatively high. So it's a driver's car and I like that. They're not stuck to the ground quite as much as a P1 or P2 car and I like that. I think it makes them good to watch. It's great to have technology in the cars, but they've got to be good to watch."
Wise words from three key men in one of America's top sports car teams.
Auto Racing ~ Gordon Kirby
Copyright 2013 ~ All Rights Reserved