Presented by Racemaker Press

"There's a lot of junk out there today. If you want it straight, read Kirby." -- Paul Newman


The Way It Is/ Jilted by United SportsCar?
by Gordon Kirby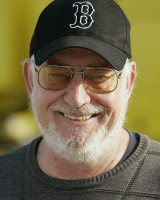 It's always a pleasure to motor down to Lime Rock and the track's Historic Festival on Labor Day weekend is a particular delight. This year more than 300 cars competed in 40 races on Friday, Saturday and Monday. Racing isn't permitted at Lime Rock on Sundays so that day features the 'Sunday in the park' concourse with a gathering of more than 800 cars sparkling in the late summer sun and filling the entire length of the 1.5-mile track. Trans-Am cars from the classic era were in abundance this year, on and off the track, and more than a dozen Cunninghams were on display including two Cunningham race cars from the Collier Museum.
Lime Rock is a beautiful place, as much a park as a racetrack, and in recent years track owner Skip Barber has spent $5 million upgrading the place. The track was repaved, two new chicanes were installed and new barriers were added. Barber also has been planning further improvements to the paddock and pitlane for next year.
As I toured the paddock last weekend, taking in the wide variety of cars and competitors, I bumped into Skip aboard his golf cart. Grinning widely, I hailed him and congratulated him on a great collection of cars and a fine crowd too. I told Skip I was enjoying myself too much to talk business, but given the lack of any news from the United SportsCar Series about its 2014 rules or schedule I had to ask him what he knew about those things. I was knocked sideways when he frowned and said it looked like Lime Rock hadn't made the cut for the new series.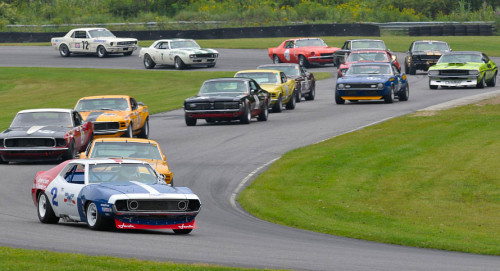 © Gary Gold
"It's hugely disappointing," Skip remarked. "I've been involved in this sport for so long and it's been very disappointing to see so many good road racing series like the Can-Am, the original Trans-Am, Formula 5000 and IMSA's Camel GT series go out of business. But I'm optimistic about the future and I hope this is the time we get it right."
Skip's remarkable career in racing goes back fifty years to the mid-sixties. After graduating from Harvard's business school Barber raced a wide variety of road racing cars. Skip won the SCCA's national Formula Ford title in 1969 and also competed in the United States Road Racing Championship, Formula B, F5000 and ran some F1 races in 1971 and '72 driving a March 711.
After retiring from driving Barber went on to found his eponymous racing school which has become the most successful racing school in the business and also provides the essential bottom rungs on America's open-wheel ladder system. Skip sold the school in 1999 and moved on to become the primary owner of Lime Rock Park.
Lime Rock has run an ALMS race since 2004 and a Grand-Am race the past three years. The track has long been a bastion of American sports car racing going back to its founding in 1957 and when the Unified SportsCar series was announced Barber was sure Lime Rock would be part of the new series.
"They said they were going to go to traditional tracks in important markets," he recalls. "I think they separated those two and we believed that spoke to two of Lime Rock's strengths. Those things define Lime Rock.
"We believe Lime Rock is either the most important or second most important market for all the upscale manufacturers involved in American sports car racing. Those manufacturers say they need Lime Rock and I know some of them have said that to the United SportsCar people. Lime Rock and Southern California are the two biggest markets for the sport and we hoped that would have some value in determining the United SportsCar schedule."
Lime Rock is located in the northwestern corner of Connecticut in Litchfield county, one of the wealthiest counties in the nation, and draws people from all across New England and the northeast in general. It's two hours north of New York City and a little over three hours drive from Boston and surely enjoys the most blue ribbon demographics of any race track in the United States.
"I think that's true," Skip observed. "I don't think anybody would dispute that. We serve the Boston and New York markets for all the premium manufacturers. We draw from New Jersey up to Boston and we get a lot of people from New Jersey, New York and Massachusetts. We get more people from Fairfield county than we do from Litchfield county and, as you know, Fairfield is the wealthiest county in the country. That's Connecticut's gold coast."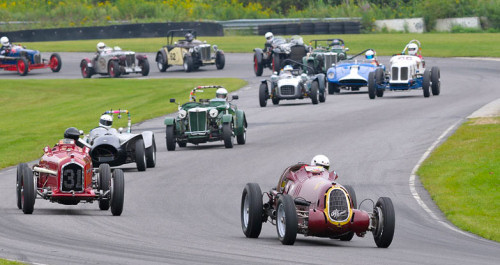 © Gary Gold
The crowds were down notably for this year's ALMS races at Laguna Seca and Mosport, but Lime Rock continued to draw a great crowd, as strong as ever.
"We have supported both series and we get bigger crowds than most tracks on the ALMS or Grand-Am schedules," Barber noted. "I think the only place that gets a bigger Grand-Am crowd is Daytona and we are certainly bigger than most ALMS crowds."
If Lime Rock is excluded from the United SportsCar series it will put on hold Barber's plans to spend $2 million rebuilding the paddock and pitlane.
"Lime Rock has spent more money on the facility in recent years than any US road course," Skip said. "Mosport has spent more, but not any US track, and we did our rebuilding at the urging of the ALMS. We were also willing to go out and rebuild the paddock and pitlane. We were willing to do everything necessary to upgrade the paddock and pitlane.
"We were also going to enlarge some of the spectator areas by pushing a lot of earth around. If you stood on the spectator hill and turned to your right where you would see the right-hander going into No Name corner but you wouldn't see beyond that because the road would disappear halfway through the corner.
"We were going to knock all that earth down so that from anyplace on the hill you could see the whole corner about a third of the way through No Name. We planned to take that earth and pull it back onto the existing spectator hill and build tiers there that would be great places for tents and picnics."
Lime Rock was one of five tracks that ran both ALMS and Grand-Am races this year so if it's denied a United SportsCar in 2014 it will be a big blow to the track.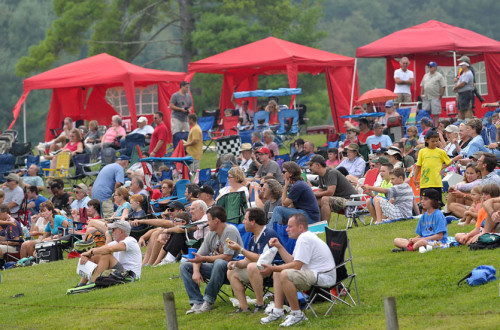 © Gary Gold
"If that's what happens we'll end up focusing on our traditional Memorial Day weekend with a World Challenge event and we will really work it," Barber remarked. "We got as much hospitality on our World Challenge weekend this year as we did on our ALMS weekend. They had ninety cars and we had corrals from Cadillac, AMG, who said they would be back in a big way next year, and we had small ones like Volvo. We had as many manufacturer's corrals as we did for the ALMS so we will focus on building that event."
Barber is more than a little mystified and wounded personally by Lime Rock's apparent rejection by the Unified SportsCar Series.
"I've invested so much energy and time in this sport over many years," Barber commented. "I believe we have a very attractive facility in an important market. It's a beautiful place to show off the sport to potential sponsors and to attract new fans to the sport. Our fans tell us they love coming here and I believe Lime Rock can contribute a great deal to making the United SportsCar series a success."
I wholeheartedly agree with Barber and I'm sure Lime Rock's many fans feel the same way. If Lime Rock is not part of the new series it will be a tragedy for both Lime Rock and the sport as whole and a terrible message about the philosophy and agenda of the United SportsCar Series.
Auto Racing ~ Gordon Kirby
Copyright 2013 ~ All Rights Reserved