Presented by Racemaker Press

"There's a lot of junk out there today. If you want it straight, read Kirby." -- Paul Newman


The Way It Is/ A provincial backwater
by Gordon Kirby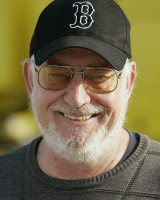 During New Hampshire Motor Speedway's Vintage Racing Celebration a few weeks ago I enjoyed a lobster dinner with the Vintage Racing Group at Makris's Lobster & Steak House a few miles south of the track.
NHMS's vintage week stretches over six days and includes three days on the one-mile oval for vintage midgets, sprint cars, Champ cars and NASCAR stock cars followed by three days on the road course for sports and GT cars, formula cars and motorcycles and sidecars. The last two days also feature a classic and custom car show and a drifting competition.
The event draws plenty of participants from across the Northeast and Canada and a nice crowd turned out for the final two days. Indeed, vintage racing is thriving these days across North America, Europe, Australia and New Zealand. We're in the heart of the North American historic season right now with big weekends recently taking place at Elkhart Lake, Mt. Tremblant and Laguna Seca, and I'm looking forward to Lime Rock's excellent vintage festival on Labor Day weekend.
Brian Redman is the grand marshal of Elkhart's July vintage festival. Redman is one of the most respected men in the historic racing world and over lobster at Makris's I told the VRG folks a few stories from Redman's heydays forty years ago.
Back in 1969 and '70 Brian was a factory Porsche driver, sharing a nimble 908/2 and fearsome early 917 with Jo Siffert. Together, Siffert and Redman won eight world championship sports car races during those years including the Spa 1,000 Ks in 1970. During practice at Spa both Siffert and Redman suffered tire failures at high speed. They were fortunate to keep their car away from the barriers, but it was a worrying thing to have happen at such a fast, unforgiving track.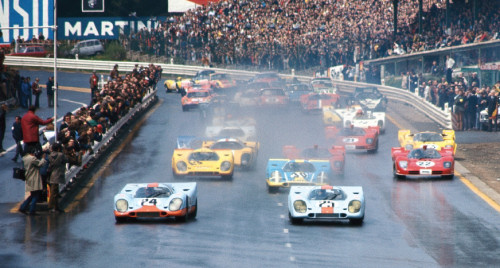 © Brian Redman Collection
"It rained heavily during the night before the race," Brian recalls. "As was normally the case when I raced at Spa, I slept in fits and starts, waking in cold sweats with perspiration running down my neck thinking that the next day I was going to be dead."
Redman and Siffert were able to win the race after a furious battle with Pedro Rodriguez/Leo Kinnunen in the other factory 917 and Jacky Ickx/John Surtees in a Ferrari 512. It was the fastest road race ever at the time as Redman and Siffert averaged 149.42 mph over the 1,000Ks.
That evening Redman and Siffert joined their mechanics for a raucous party that went into the small hours. When they got back to their hotel they were royally sauced and Brian's wife Marion was so disgusted she wouldn't let him into their room.
"It was about four o'clock in the morning when we finally headed back to our hotel," Redman recounts. "When we arrived Jo did a few spin turns in the courtyard showering the hotel windows with gravel and we crawled up the stairs because we couldn't walk.
"Well, Marion wouldn't let me in the room and Jo and I had a lengthy, loud discussion about this on the landing. The other guests started to come out of their rooms to see what was going on and the hotel owner came out and said, 'Please Mr. Siffert. Please be quiet. The other guests are trying to sleep.' I said, 'My wife won't open the door.' So the hotel owner beseeched Marion to open the door. 'Please, Mrs. Redman,' he said. 'Please, please let Mr. Redman into the room.' He convinced Marion to open the door and let me in."
Feeling ill, Brian went straight to the toilet, tearing off his clothes as he staggered to the throne. Once he was seated without any clothing, his disgusted wife threw a large glass of water over him.
"I thought that was sufficiently funny that I needed to tell Jo about it," Brian says. "So I went out to tell him and Marion locked the door behind me! So there I was stark naked and dripping wet on the landing, locked out again. After that, Porsche were banned from the hotel."
Redman reflects on the approach to racing that professional drivers took back then.
"In those days it was very much a feeling of eat, drink and be merry for tomorrow we die. That's the way it was. You would never become very close friends with another driver because of the risk that they could be killed. Every time I left home in those days and said good-bye to my wife and two small children it was terrible to say good-bye knowing very well this could be the last time."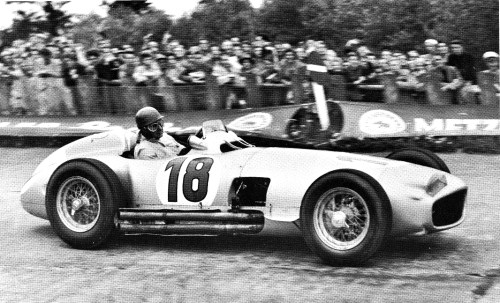 © George Monkhouse
In fact, Redman was badly burned in an accident aboard a 908/3 on the Targa Florio in 1971 resulting in a brief retirement from racing. But the desire to race was still there and he came back to win three straight US Formula 5000 championships in the mid-seventies with Jim Hall and Carl Haas. He also won IMSA's first GTP championship in 1981 and later drove Jaguar GTP cars for Group 44 and an Aston Martin Le Mans car before retiring from professional racing in 1989.
Today, there's as much passion as ever, maybe more, for the great drivers and cars from Redman's era. The value to collectors of cars from those days has gone through the roof, witness the record $30 million paid recently for the Mercedes-Benz W196 F1 car with which Juan-Manuel Fangio won the 1954 German and Swiss Grands Prix. It's difficult to imagine a current Daytona Prototype or Dallara DW12 Indy car attracting anything like that interest or value fifty years hence but these are the cars that define the age in which we now live.
These days vintage and historic racing has emerged as one of the healthiest segments of motor sport around the world and everyone asks how the great drivers and cars of Redman's era can be recreated. Most race fans despise spec cars. They want to see different solutions and approaches and they want to see it done elegantly with a sense of style. Yet for far too long we've been compelled to accept not only spec cars and their like but also distinctly unattractive cars with little or no aesthetic appeal.
Indy car racing has been particularly offensive in this way and there's no doubt that its long, steady decline has been caused at least in part by years and years of unattractive spec cars. Randy Bernard's Iconic committee's fateful decision in 2010 to perpetuate the Dallara spec car status quo with the awful DW12 was a terrible mistake and the end of the road for many race fans' flagging interest in Indy car racing. Time and again these days I hear from people who lament the loss of the CART era and are aghast at the arrival of what some of them now call Uglycar racing.
My column here two weeks ago with Dan Andersen confirmed the many problems American open wheel racing has stumbled into in recent years. Andersen is trying to address the web of problems that have accumulated over the decades thanks to the stunning lack of leadership we've seen from the likes of the SCCA, USAC, CART/Champ Car and IRL/IndyCar. In fact, the fact that our open-wheel ladder system has fallen by default into Andersen's willing hands says everything about the incompetence of the sport's existing power structure.
As Andersen makes clear, today's driver pool for Indy cars comes from around the world, not America. Because of a shrinking fan and media following IndyCar and its ladder system have little commercial or sponsorship value so that more and more young American drivers head to NASCAR.
Over the years I've discussed these issues at length in this space and I'm not going to go through them again this week but as we all know IndyCar's sad state of being is such that they can't afford to experiment with 'aero kits', let alone reach out to adopt new technologies like hybrids or energy recovery systems. By the time they get to the first chance to open up the formula in 2019 IndyCar will be utterly and completely outdated and even less relevant than it is today, if that's possible.
Meanwhile, competitors and fans have been waiting amid great frustration for the United SportsCar people to announce their rules for 2014. More than nine months have passed since the announcement of the Grand-Am and ALMS's merger and the 2014 season is only six months away yet the details of the equalization formula for Daytona Prototype and LMP2 cars remain unknown. At Daytona last January my colleague Nigel Roebuck and I were assured the rules would be announced by no later than April and as Nigel said to me last week this is not the way to run what's supposed to be a major motor racing series.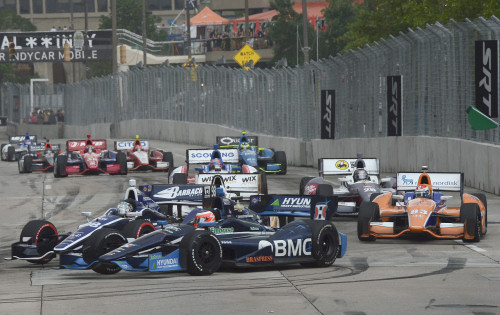 © Dan Boyd
An old friend who's worked professionally in the sport for as long as I have in both Indy car and American sports car racing calls the Grand-Am/ALMS merger, 'The murder'. He believes the ALMS's spirit of innovation is going to be murdered and sad to say, many fans agree with him. They're hoping for another outcome to the merger but are deeply worried that the resulting formula will be much more Grand-Am than ALMS and far removed from the great days of Porsche versus Ferrari at Daytona and Sebring featuring great drivers like Redman, Siffert, Rodriguez, Surtees, Amon, Ickx and Andretti.
One glimmer of hope is Don Panoz's commitment to the Delta Wing which is beginning to show its potential leading some laps in the ALMS race at Elkhart Lake a few weeks ago. It would be great to see more Delta Wings racing in the coming years, competing with and maybe beating the traditional Daytona Prototypes and LMP2 cars, and Panoz announced last week that he will build three Delta Wing coupes for sale to customers next year.
In closing it's worth mentioning a few key milestones on American racing's long decline into becoming the provincial backwater that it is today with little or no connection to international motor racing.
Thirty-one years have passed since an American-built car won the Indy 500 with Gordon Johncock driving one of Pat Patrick's STP Wildcat mk VIIIBs to beat Rick Mears across the line in 1982.
Thirty-five years have gone by since Mario Andretti scored the last World Championship F1 win for an American driver aboard a JPS Lotus 79 at Zandvoort, Holland in August, 1978, while the last American team to win an F1 race was Penske Racing with Irishman John Watson in Austria in August of 1976, thirty-seven years ago.
And the last all-American victory at Le Mans was scored forty-six years ago in 1967 when Dan Gurney and A.J. Foyt drove one of Carroll Shelby's Ford mk IVs to a legendary win.
On the face of where were are today with no American drivers, cars or teams competing internationally at the top levels of the sport and both IndyCar and American sports car racing in the doldrums, we can only guess that none of these things are likely to happen again.
I've asked this question before and have to ask it yet again. Is anyone capable of providing the leadership required to make the hope of any of these things happening once again at least a possibility? Or is American motor racing stuck forever as a provincial backwater?
Auto Racing ~ Gordon Kirby
Copyright 2013 ~ All Rights Reserved