Presented by Racemaker Press

"There's a lot of junk out there today. If you want it straight, read Kirby." -- Paul Newman


The Way It Is/ Helping young talent find a way to the top
by Gordon Kirby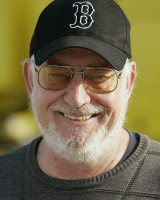 Last week we discussed Alex Rossi's rise to become an F1 test and sometimes Friday driver this year for the Caterham F1 team. Rossi is the first American in recent years to get an F1 chance and it's come about because of Caterham F1's driver academy. This week, I take a look at Caterham's academy and discuss driver development programs in general.
Caterham's Academy has been under development for a few years and was formally unveiled a few weeks ago. Six drivers are racing this year thanks to Caterham: Rossi in GP2, Spaniard Sergio Canamasas in GP2, Brit Matt Parry in Formula Renault, Frenchman Aurelien Panis (son of former F1 driver Olivier) in Formula Renault 2.0, Malayasian Weiron Tan in Formula Renault and Singaporean racer Daim Hishamuddin in the Rotax Junior Asia series.
Driver development programs are essential to F1's modern health. Triple World Champon Sebastien Vettel has emerged as the prize student from Red Bull's young driver system while Ron Dennis and McLaren supported Lewis Hamilton's career from his karting days, taking Hamilton through Formula 3 and GP2 to F1.
To explore Caterham's driver academy I talked with Cyril Abiteboul, Caterham F1's team principal. Abiteboul, 35, has worked in F1 for ten years, starting with the championship-winning Renault team, and was selected last year by Caterham's owner Tony Fernandes to run Fernandes's F1 team.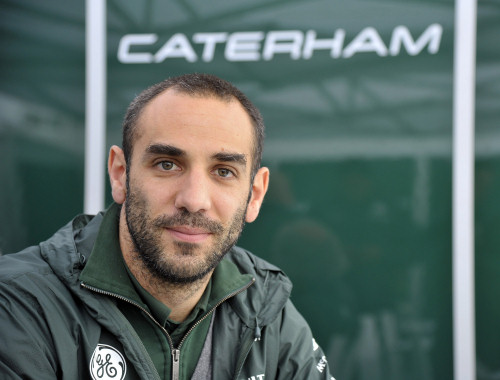 © Gary Gold
"I was educated as a mathematical engineer," Abiteboul says. "There was no direct application to Fomula One but I think it gave me an understanding of the abstractions that I have to deal with on a daily basis. I joined Renault after graduating from university. When you're French you inevitably have some passion for Renault and I got involved with motor sport at Renault. That was when Renault was running its own team.
"I got in touch with the racing team and started in their marketing activities and then moved to the finance and commercial departments where I learned everything about the sport commercially. I worked with Flavio Briatore for a couple of years and then I assisted Renault in restructuring and selling the team to Genii Capital to insure a proper future for the team.
"I also helped manage the transition from Renault to Lotus and also to help manage Renault's transition from being a race team to an engine supplier to Red Bull, Williams, Lotus and ourselves. This was how I met Tony Fernandes and how I came to join Caterham F1.
"I have a great responsibility here to Tony and the team," Abiteboul added. "We are growing and will continue to grow. We are not where we want to be on the grid so there is a lot of pressure to improve, but that's good. That's part of motor racing."
Abiteboul explained the thinking behind Caterham's driver academy.
"I think most of the teams are thinking about the future and investing for the future," he commented. "We are investing millions in the wind tunnel, in composites, in manufacturing, which is all good and nice, but we need to think about the package and what brings results on Sunday. For sure, it's the car, the engine, the tires and the driver, but I think too little attention is given to the development of the human element.
"It's always difficult to define the correlation of the human elements and in fact we do very little to measure it. In fact, the whole Fomula One paddock is nowhere near most other sports in this area. Some of the management people are trying to upgrade this area but at the moment there is a lack of structure.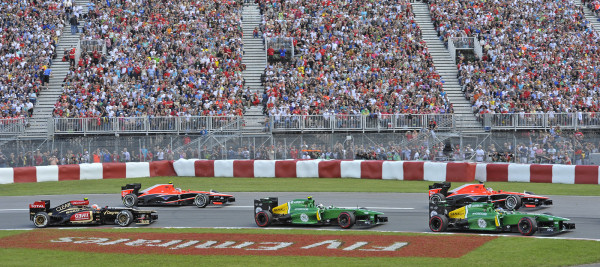 © Gary Gold
"So I think it's important for the sport but, let's be honest, it's also selfish both from the technical and sporting and from the commercial perspective. We have to start thinking about what is the best way for the team to move forward in the future from the human perspective."
Abiteboul points to the success of Red Bull's driver development program and also to the Ecole Elf program from a quarter of a century ago.
"If you look around you will see quite a few structures, starting with Red Bull Racing where a complete driver development program has been in place for a number of years. I worked previously at Renault and we had a Renault driver development program. These things have existed for some time.
"In the eighties and nineties there was the Elf school which produced quite a few French drivers and dramatically impacted motorsport in France for one or two generations. I don't think we are going to duplicate that but if you talk to people in France today about Elf there is still a lot of sympathy for the Elf brand because people are aware that Elf invested in motorsport and not just in motorsport at the top level but in helping build the young generation."
Abiteboul believes the academy can provide Caterham with a wider range of sponsor opportunities.
"Let's be honest, we are where we are on the grid, which is not an extremely high profile or successful position in terms of exposure. But as we develop and improve as a team and as we develop the Caterham Academy there are things we can bring like an ambassador to a sponsor or commercial partner.
"Right now, if you invest in Red Bull Racing you will be guaranteed a certain number of seconds of exposure on TV every Sunday. That's something that I cannot as Caterham guarantee, but I can offer an entry into Formula One and an association with the Formula One of tomorrow. This is something we can have access to by properly structuring the Academy that will provide financing for the future."
Abiteboul acknowledges that it will quickly get expensive to fund many young drivers in multiple categories.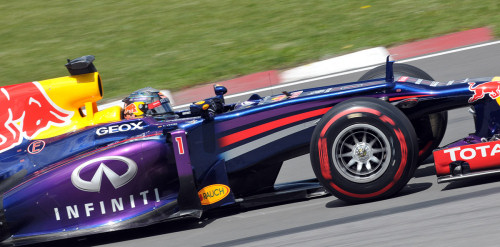 © Gary Gold
"This is just the start, just the beginning, and I don't know how it will evolve," he noted. "I think we have limited experience and there are a couple of factors. I think if you have a structure and it's well marketed and also stable because you need stability. You can't just do it for one year.
"You need to keep repeating the same structure, the same message and the same sort of positioning to be successful. If you can find a couple of drivers who are talented enough to demonstrate what you're doing is successful you also create a lot of goodwill for the brands you're associated with. So the proper commercial aspect is very important.
"Right now, we have a small budget as we start to grow and move into GP2 and other series around the world with our drivers. If we can make the difference for a couple of drivers in their lives and careers we will have succeeded. That's what we're trying to do."
Caterham will employ a handful of experienced racing men to keep tabs on rising young talent around the world.
"We are just starting and I'm sure we will do better as we go down this path," Abiteboul said. "Our approach is to take a local or what you guys in America call a grass roots approach. We need to analyse the local talent around the world and begin to move them into the global theater with a global perspective.
"I don't see anyone being able to spend enough time traveling around the world to monitor all the different formulas and series out there. What we plan to do is have a network of people. We will have one for Europe and one for Asia. Olivier Panis will be the guy who will do the monitoring for Europe and in Asia we have Mia Shanzman who has worked with Caterham for a few years and is our GP2 team principal. So we expect to develop a system to monitor the young talent around the world and help bring them toward Formula One."
Abiteboul says F1's greatest strengths are its global reach and embrace of the latest technology.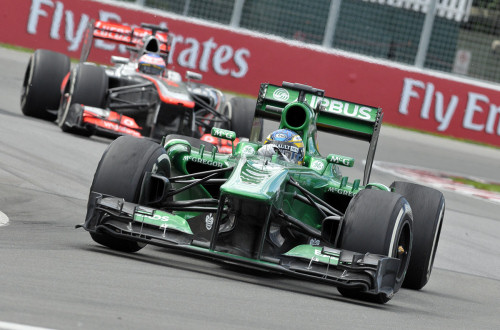 © Gary Gold
"Formula One is a global sport and we think it can grow in America as well as in Asia and around the world. Formula One is still very strong in Europe and I'm sure that will continue. I think the global approach to Formula One is the correct way to continue.
"What I personally love about Formula One and what I think people like about Formula One is that there are many different parts to it. First of all, it is a show, a very spectacular show. And of course, there is the technology and the management of the technological process, which is exactly the same as my background in the automotive industry. These are things I find personally attractive.
"Another attraction of Formula One is the fact that it changes every week and you must respond every week, which is exactly the opposite of industry which is very slow to change. We are extremely fast moving on the racetrack, but also back at the factory. Everything from your commercial landscape to your prospects to the development of the car is changing every week."
Abiteboul hopes F1 will evolve into a slightly more egalitarian society.
"When it comes to the challenges, I would like to think Formula One can be open to everyone to some extent. The establishment should not be too strong a hierarchy that other teams if they are professional, consistent and invest in the future and are sustainable with good people cannot work their way to the front.
"Red Bull has shown it's possible. They have grown from a small team into one of the huge teams that's very successful and I would like to see it possible for a new team to come in and develop into a top team like Red Bull. Red Bull has changed the hierarchy of Formula One and that's a good thing, but we need to see more of it."
Here in the United States plenty of lip service has been paid over the years to driver development without much substance. NASCAR's top teams--Hendrick, Joe Gibbs, Roush-Fenway, RCR and Ganassi--have invested in young drivers while Michael Andretti stands out in IndyCar for his enthusiastic support of Mazda's Road to Indy ladder system. Sam Schmidt has also supported the system but as everyone knows American open-wheel racing is a tough sell, witness this year's perilously small eight and nine-car Indy Lights fields.
Meanwhile, there's no question that for IndyCar to regain its relevance and vitality much more time and effort must be spent on identifying, developing and sponsoring talented young American drivers. The Skip Barber School's entry level scholarships and Jeremy Shaw's excellent Team USA program are great starting points but somebody or group needs to step up to provide the sponsorship and support to help the country's best young talent make the critical steps through our domestic junior formula into Indy cars or F1.
Auto Racing ~ Gordon Kirby
Copyright 2013 ~ All Rights Reserved