Presented by Racemaker Press

"There's a lot of junk out there today. If you want it straight, read Kirby." -- Paul Newman


The Way It Is/ Walker & Miles' hopes for IndyCar's future
by Gordon Kirby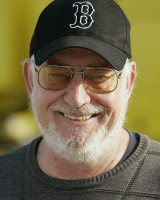 It's time for IndyCar's marquee event, the 97th Indianapolis 500. This year's race looks as wide-open as any recent Indy 500 with no clear favorites and plenty of possible winners. Helio Castroneves and Dario Franchitti are going after their fourth wins in the 500, Scott Dixon will be chasing his second win, and each of the likes of pole winner Ed Carpenter, Ryan Hunter-Reay, James Hinchcliffe, Marco Andretti, Will Power, JR Hildebrand, Takuma Sato and many others will be hoping to work their way safely through the afternoon and score their first win at the Speedway.
The day after this year's race Derrick Walker begins his new job as IndyCar's president of operations and competition. Most people in the sport agree that hiring Walker is one of the best moves IndyCar has made in many years and a lot of hopes for a revived future are riding on Walker's shoulders. IndyCar's new CEO Mark Miles says he first was attracted to Walker by his depth of experience but was sold on Walker being the man for the job by his character and common sense.
"His experience is the first thing that struck me as I got to know Derrick," Miles said last week. "But then there's a lot about this person that I really like. He's straightforward and he's got great common sense. He's got the conviction of his principles and we know that he'll help make clear, firm decisions and have the strength of character to stick by them. We've talked to a lot of people in the paddock and I know that Derrick's experience is well regarded as broadly as anybody's could be in the paddock. There's a lot to do, and Derrick is the right man to lead us through it.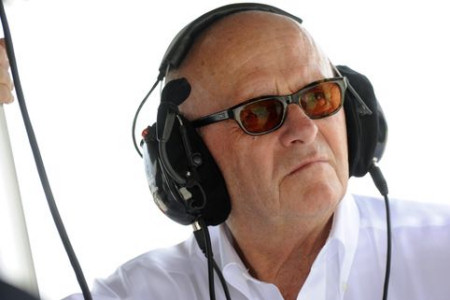 © LAT USA
"Our relationship, in general, will be collaborative. Derrick is a good communicator. He's an early riser, as am I. So there will be lots of contact on a daily basis, I'm sure, and I'm looking forward to that."
Asked about moving from one side of the fence to the other, Walker said he has a lot to learn in a short period of time.
"I am going to the dark side and happily so," Walker remarked. "There's a lot to learn. Fortunately there are a lot of good people at IndyCar that have been around a heck of a lot longer on this side of the fence than me. So I expect to be on a very steep learning curve and find my place in how to influence or how to help steer the governing body.
"I think when you look at the quality of the field of IndyCar, it demands a strong governing body that has a vision and the leadership that is required to match the quality of our teams. So we have a responsibility and obligation to be as good as we can as a governing body.
"My first job will be to understand what we've currently got and how it functions from a day-to-day, and get into the long-term stuff if and when it comes up."
Walker says he wants to push IndyCar toward enjoying more competition from car and engine builders as well as reintroducing the spirit of innovation that drove the sport through most of its history.
"My personal opinion is IndyCar is about competition," Walker said. "So unless there's a very good reason not to have more manufacturers or more of everything that helps make competition happen, I think that would be missing the point. That's the history of Indy car, and the sooner we can get more guys in battling it out there, the sooner the fans are going to be interested in what we're doing. The fans come, the companies come, and everybody hopefully enjoys what we do and makes money doing it.
"Indianapolis and Indy cars was and should be about innovation. The thing that's happened over the years, if you look at the evolution of racing, we got very smart, we got very good at doing things, and we made cars better and better and we went faster and faster.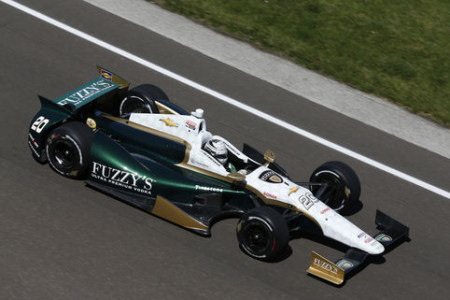 © LAT USA
"One day, there was less people in the stands, for whatever reasons, and the cost of racing became a major talking point. A major concern is survival and the cost. So it's a delicate balance between innovation, the speed, the cost of racing and any number of factors that you've got to take into account.
"But I think if you look at what our goal has to be, or should be, is to open up that door just enough to allow it to grow and improve and innovate, but yet keep it in a measurable amount and not only the teams but the manufacturers and every supplier that is involved in our business so it doesn't price them out of the market. We can't have in the US--maybe in other parts of the world it works--but we can't have such a super-expensive series that the fans can't afford to come along and buy a ticket. And we're racing in front of lots and lots of people that don't turn up. So getting that balance I think is going to be key."
Mark Miles said he agrees with Walker about the need for a higher performing, more innovative car. Miles also emphasized that it's necessary to maintain and improve today's high level of safety as speeds increase.
"On the particular question of speed," Miles said. "I would reframe the question, if I could, to talk about speed and safety, which to me have to go hand in hand. I'm sure that's a widely held view. It's something that we've talked about; it's something that I believe is part of IndyCar. We're the fastest series, and it's part of our brand, it's part of what we're about. But we're not quite as fast as we used to be, so if we can work through Derrick and through the paddock to think of ways to make incremental improvements in that, I think that's a good thing. I think it will be a team effort. But we're going to count on Derrick to help shepherd us through that process."
These are encouraging words. Many of us have pleaded for years for more performance and competition, a return to everything that made Indy car racing great for many, many decades. With the IRL's arrival came the dumbing down of an Indy car's technology and performance, the arrival of spec car racing and a steady decline in crowds.
Many people in IndyCar believe they have 'a great product' and for sure the current formula has produced some very close, fiercely competitive racing. But it clearly lacks appeal and is a result of a severely restricted spec car formula. In effect, 'pack racing' is an open-wheel version of NASCAR's restrictor plate racing with all the cars crowded together, a mix that can turn lethal in an instant.
For many of us, there are no doubts that the Indy car of the future must be remade as a more spectacular car with greater performance and it's a pleasure to hear Walker and Miles declare that they are on the same path. It would be great to see 'pack racing' reduced or eliminated altogether.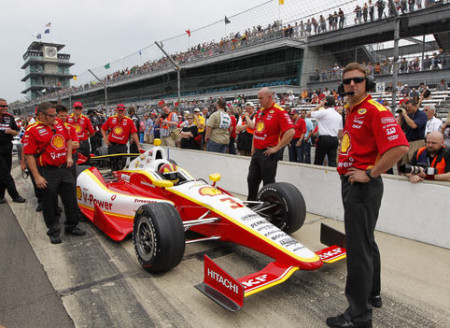 © LAT USA
Of course, it was made clear to all of us at the Texas Motor Speedway in 2001 that CART's high performance, 1,000 hp Indy cars of that era had reached the limits of human performance. During practice the drivers suffered dizzy spells or black-outs as they probed beyond the maximum sustained g-loads a human can endure on a high-banked oval. The race was canceled and was a key moment in CART's rapid implosion over the next few years.
At the end of 2000, driving a Penske Reynard-Honda on Firestone tires, Gil de Ferran established an all-time closed course qualifying record (241.428 mph) at the California Speedway which is likely to remain unbroken. So too is Arie Luyendyk's long-standing 236.986 mph Indianapolis qualifying record from 1996 aboard a CART-spec Reynard-Ford/Cosworth. Yet as much as these marks define the human limits for big speedways it surely would be a good thing for the sport to see the drivers once again knocking on the door of these barriers.
As we all know, the biggest problem IndyCar faces these days is its tiny share of the overall sports market. The dismal TV ratings reflect the lack of coverage from radio, the internet and traditional print media. Over the last ten or fifteen years IndyCar has fallen off the media map so that most races are strictly local market affairs with little or no national or international impact.
Through the nineties CART enjoyed a thriving press corps, but those days are long gone. Today, Formula One attracts a media circus that's at least one hundred times bigger than IndyCar's and probably thousands of times larger in its total global reach.
To repair this sad situation IndyCar needs a more spectacular and attractive car, multiple car and engine builders and more renowned or recognizable star drivers. It will take many years of concerted effort to push the equation to a higher level.
First of all, a strategy has to be defined and put in place by Mark Miles or whoever he hires to be his marketing maven. For even the most talented and motivated person, it will be a tough job.
*Dick Trickle & Troy Rodgers: Two great veterans of the sport left us in recent weeks. Wisconsin stock car legend Dick Trickle died last week from self-inflicted gunshot wounds while Troy Rodgers passed away a few weeks ago at his home in Hamlin, Texas after a long battle with lung cancer.
Known as 'The White Knight', Trickle was one of America's most renowned short track stock car racers. Trickle won more than 1,200 Midwestern stock car races during the 1970s and '80s. He won nine ASA or ARTGO championships between 1979-'87 and raced regularly but less successfully in NASCAR's premier Winston/Sprint Cup championship from 1989-'98.
Trickle was the Winston Cup rookie of the year in 1989. At 48, he was the oldest driver to achieve the feat and went on to record fifteen top five finishes in NASCAR's first division. Trickle is believed to have started more than 2,200 races during his long career and was billed as the winningest American short track racer of all-time. He was 71.
Troy Rodgers, 84, was one of Jim Hall's small band of mechanics who built and raced the Chaparral Can-Am cars. Rodgers worked in the sixties with Franz Weis and Gary Knutsen at Chaparral Cars in Midland, Texas and in the seventies he and Weis were key mechanics on Brian Redman's three-time championship-winning Haas/Hall Lola F5000 cars and the Chaparral/Lola T500 in which Al Unser Sr. won the Indianapolis, Pocono and California 500s in 1978.
Through the eighties and nineties Rodgers worked at Weis's VDS Engines shop in Midland building Can-Am and Indy car engines. Rodgers then rejoined Chaparral Cars where he helped restore and maintain Hall's fleet of historic Chaparral Can-Am cars. Rodgers retired from Chaparral Cars in 2006. He's survived by his wife, Jerita, four children and eight grandchildren.
Auto Racing ~ Gordon Kirby
Copyright 2013 ~ All Rights Reserved