Presented by Racemaker Press

"There's a lot of junk out there today. If you want it straight, read Kirby." -- Paul Newman


The Way It Is/ Michael Andretti's deep commitment to the sport
by Gordon Kirby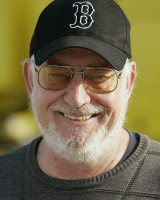 Ten years have passed since Michael Andretti retired from driving on a regular basis to focus on his second career as a team owner. Andretti-Green Racing became Andretti Autosport in 2010 and the team's tally of 46 wins includes two Indy 500s with Dan Wheldon in 2005 and Dario Franchitti two years later and four IndyCar championships with Tony Kanaan in 2004, Wheldon in '05, Franchitti in '07 and Ryan Hunter-Reay last year.
Since his start as a team owner back in 2003 Michael has fielded four cars in most races. This year Andretti Autosport is fielding four cars for defending champion Hunter-Reay, the fast emerging James Hinchcliffe, Marco Andretti and EJ Viso plus a fifth at Indianapolis for promising Indy Lights star Carlos Munoz. Michael's team not only is a serious threat to repeat as champions but also is the biggest outfit in the paddock.
In fact, with teams in Indy Lights, Star-Mazda and the F2000 series, Andretti Autosport is America's most complete, far-reaching open-wheel operation. Michael is proud of his commitment to the sport and believes more IndyCar owners need to take a wider view.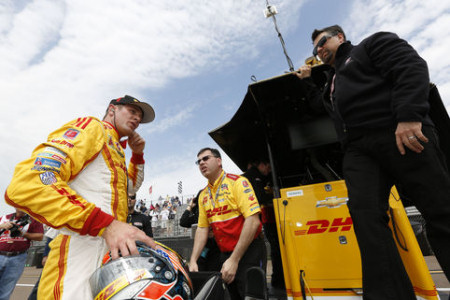 © LAT USA
"I think the ladder system is great," Michael declares. "Where else in racing is there a scholarship system like Mazda's 'Road to Indy' program that pays a prize for the champion to move up to the next level? Look at Tristan Vautier. He has no sponsorship. He earned his way into IndyCar by winning the Star Mazda and then the Indy Lights championship. So the ladder system we have today is a great thing.
"I just wish there was more support for the 'Road to Indy' from the other IndyCar teams. We support it because it's important to the big picture. It's hard work and sometimes a pain in the butt, but it's important for the sport that we help develop new talent. I think it's too bad some of the other owners don't want to look at the big picture and help build the sport."
Few people, least of all Michael himself, believed he would morph into a team owner after his successful driving career. It just didn't seem to be in his personality but his father's retirement in 1994 provided a trigger for Michael to start thinking about his own life after racing.
"I started thinking about becoming an owner after dad retired," he recalls. "I could see he didn't really know what to do with himself and I started thinking about what I was going to do when I retired. When I did my last contract with Barry (Green) in 2001 I decided I would really like to own a team and that's when I actively started working on it. I came close on a couple of deals, one with Mo Nunn, but they fell through.
"Then one day I was talking with Barry and told him I wanted to buy a team when I retired. He said, 'Why don't you buy my team?' I didn't think Barry was interested in selling his team but he was. The time was right and we did the deal. It was great, a perfect opportunity."
Michael says he's learned many things over the last ten years in his second career as an owner.
"The biggest challenge with being a team owner is you learn that as a driver you think you know it all and you wonder why your team owner is doing certain things. But now being on the owner's side you understand why they do things and what the logic is. It's a different world when you're an owner. You've got to look at the big picture. So it was quite interesting to me to learn how ignorant I was as a driver about the whole business."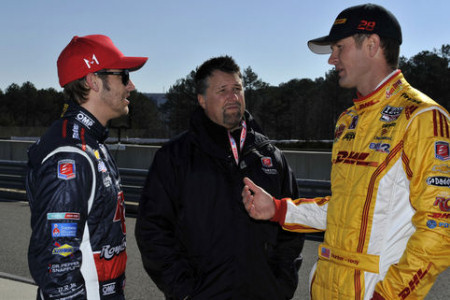 © LAT USA
From the start, the lessons came thick and fast.
"When we bought the team we thought we had a $25 million deal from Kool and we thought we had Motorola committed for $12 million. I signed the deal with Barry at Long Beach in 2002 and at the end of that year all that sponsorship went poof! It was, 'Oh my God! What are we going to do?'
"It took major work but we salvaged it. We were able to bring 7-Eleven on board and they became Tony Kanaan's primary sponsor for many years. Then we hired Dan Wheldon because we wanted a good rookie to replace me with Jim Beam as his sponsor and we built it from there."
Dario Franchitti, Kanaan, Wheldon and Bryan Herta were Michael's primary four drivers through the team's first three years. Wheldon moved on in 2006 to Chip Ganassi's team and a teen-aged Marco arrived to replace him with Danica Patrick replacing Herta the next year. Franchitti decided to try NASCAR in 2008 before coming back to IndyCar with Chip Ganassi's team while Patrick drove for Michael through 2011 before making her own move to NASCAR.
Hunter-Reay joined Andretti Autosport in 2010, sealing his place in the team by winning at Long Beach, while Hinchcliffe became an Andretti driver last year. These last two have proven to be first-rate hirings and both figure to be championship and Indy 500 contenders this year. Marco has also made a good, consistent start to the season, running well in every race so far. Going into the Indy 500, he's second in points behind Takuma Sato.
Unlike many teams, Andretti Autosport lives or dies on its sponsors. This year the team enjoys continuing sponsorship from DHL and SunDrop for Hunter-Reay, GoDaddy with Hinchcliffe and RC Cola with Marco while Viso brings Citgo to the party. It's a healthy brew but Michael has no qualms about emphasizing IndyCar's primary problem--its abysmal TV ratings on NBC Sports Network.
"Selling sponsorship is so hard, especially now with the TV contract and ratings we have," he remarks. "If we only a had a 1.0 rating to sell, it would be a help. But a 0.25 rating makes it tough work. It's tough to justify the TV numbers and a lot of our sponsorship is business to business--putting companies together at the races at our hospitality.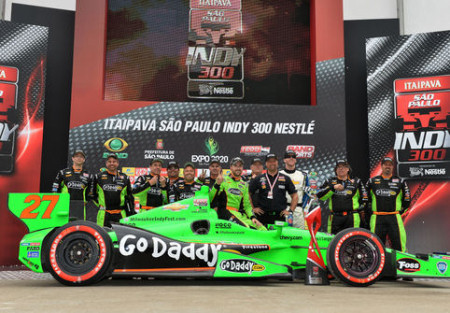 © LAT USA
"If you look at the whole IndyCar paddock we're the only ones, other than Panther Racing, who are running on full sponsorship. Most of the other teams are subsidized by guys who are successful businessmen outside racing."
In recent years, Michael has expanded into event promotion, taking over IndyCar's races at Milwaukee and Baltimore. He's also looking to diversify beyond IndyCar into NASCAR and/or the new Unified Sports Car series.
"We were real close to expanding into NASCAR last year," Michael says. "We literally had a deal done and then Sergio Marchionne decided to pull Chrysler out of NASCAR. We were going to be the factory team. I want to do it if we can do that sort of deal. I only want to do it if I feel we can come in and win.
"It's the same with sports cars. We're looking at that. But again, I want to do a factory deal like we did with Acura in the ALMS a few years ago. Otherwise, I'm not interested. We're open to and looking at all types of racing."
Meanwhile, Andretti Autosport will be trying to win its third Indy 500 this month followed by a long summer in pursuit of a fifth IndyCar championship. There are also all those ladder system cars and young drivers to keep an eye on as well as casting about for any proper opportunities to expand into NASCAR or the Unified Sports Car series.
Michael celebrated his fiftieth birthday last year and has arrived in his sixth decade of life as one of the sport's most fully engaged team owners. You have to admire him for his commitment, hard work and many accomplishments. More are sure to follow.
Auto Racing ~ Gordon Kirby
Copyright 2013 ~ All Rights Reserved