Presented by Racemaker Press

"There's a lot of junk out there today. If you want it straight, read Kirby." -- Paul Newman


The Way It Is/ The art of selling sponsorship
by Gordon Kirby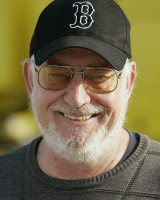 In recent years Zak Brown and his company JMI (JMI International) have made themselves a name as one of motor racing's most successful sponsor selling agencies. JMI has placed major sponsors with top teams in Formula One, NASCAR and IndyCar and Brown has become one of the most respected masters of the game to the point that he is often talked about as a potential replacement for Bernie Ecclestone if the octogenarian F1 boss ever decides to retire.
Brown, 41, has spent his life in racing, starting as a successful go-karter at home in California and an aspiring Formula 3 racer in Europe. When he was still a teen-ager Brown moved to Europe to tackle F3.
"Instead of going to college I moved to Europe after high school and did anything I could to stay alive," Brown recalls. "I slept on the living room floor of my best buddy, Richard Dean, did some instructing at the Jim Russell school, and just kind of clawed my way from 1991 through '95 in Europe."
By this time Brown had discovered he was better at selling sponsorship than driving race cars. He started JMI in February of 1995 and as the new century arrived JMI's business began to thrive.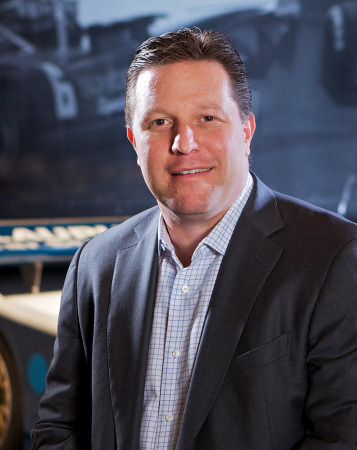 © JMI
"I realized that I might be able to make more money selling sponsorship than trying to be a race car driver," Zak remarks. "So I decided to give up racing for sales and marketing, which was difficult on the ego. I kept racing for about five years through 2000 while making a variety of deals and I realized I was pretty good at this sponsorship stuff. With no great business plan and probably a lot of luck and hard work we built JMI. The first five years it was pretty hand to mouth, but in the late nineties and early 2000s JMI started to become a real business."
Brown's first million dollar deals were with Ziff-Davis for John Della Penna's Indy car team and Columbia House in NASCAR.
"Those were the first time the agency tasted seven figure success and Columbia House was our first NASCAR deal. It really took off from there. We got Subway for NASCAR and we still have them today. We also did our first race entitlement with Subway."
Another big deal was selling Diageo's Crown Royal brand on a full NASCAR car sponsorship which lead JMI to a breakthrough into F1 with Diageo's Johnnie Walker scotch.
"Diageo's probably been our most pivotal client who really helped grow JMI," Brown says. "We did a substantial deal with Crown Royal in NASCAR with the breaking spirits barrier. It was successful for Diageo and shortly thereafter we entered Formula One with Diageo and their Johnnie Walker brand and McLaren. That was our first Formula One deal in 2005, which we then quickly followed up with a deal with Hilton. So those were some big, critical moments for us."
At the turn of the century JMI employed ten people but by 2008 the company had expanded to 100 employees. That year Brown sold seventy percent of the company to Spire Capital and Credit Suisse and today JMI employs 140 people with offices in Zionsville, Indiana, Daytona Beach, London and Hong Kong.
"About sixty percent of our business is Formula One, or international, and forty percent is domestic. We have probably fifty of our 140 staff in our international offices in London and Hong Kong, and about seventy-five people work at our headquarters in Zionsvile."
Brown says the Great Recession of recent years compelled him to work harder while having a slightly perverse, beneficial effect on JMI's business
"I think the world today is a harder place for everyone," he remarks. "It's just made things harder. You've got to be that much sharper because corporations are more critical of what they spend their money on because they've got less of it.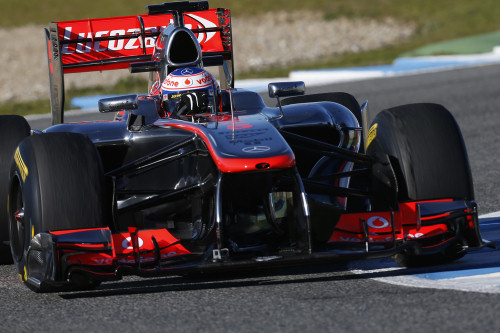 © JMI
"The other thing is it's wiped out some of our smaller competitors along the way and that's made it easier because it's taken some of the clutter out of the marketplace. The strong enterprises have gotten stronger and some of the weaker ones have died.
"So in that way the economy has been good for us because we can weather any storm probably as well as anyone. We've grown throughout the whole economic downturn so it's made it harder and easier at the same time."
Brown believes Formula One has firmly established itself as the world's leading global sport.
"Of course, I'm biased, but I think Formula One is well positioned, if not the best positioned sport out there from a global perspective. There's just nothing else that really puts up the reach and exposure that Formula One does on a constant, frequent and consistent basis. There's the World Cup and the Olympics but they come every four years and there's much less sponsorship recall rate because of their infrequency. Formula One is on a platform on its own if someone is looking for a global campaign."
Brown lauds Bernie Ecclestone's push to expand F1 into Asia and the Arabian countries as an essential component in F1's unparalleled sports marketing power.
"It's been nothing short of genius," Brown declares. "Bernie started the move out of Europe ten years ago into Asia and other new markets. He was the first to China. The Olympics came after him and he's expanded to the Singapores with Russia next. He has done an unbelievable job of taking the sport where the world continues to grow.
"Ten years ago people thought it was crazy. There was going to be no French Grand Prix and F1 was going to China instead. But that's the best thing that's happened to Fomula One.
"China seems like a long time ago now. Then Singapore was huge and India was huge. I would've never thought ten years ago there was any purpose to go to the Middle East, but Abu Dhabi's an important market in today's world. Now we've got Russia coming and it's great to be back in the States, which is kind of an emerging market for Formula One. Geographically, F1 continues to go to the parts of the world where global companies want to be."
Limited as they are to the domestic market each of the three leading forms of American racing--NASCAR, IndyCar and the new Unified Sports Car Series--are fighting their own battles for market share. Brown believes NASCAR has weathered the storm and is on the rebound but is more skeptical about IndyCar and the Unified Sports Car Series.
"NASCAR is probably in the best shape they've been in the past three or four years. The TV ratings came out of the gate really strong this year. They've slowed down some, but they're still up over last year. North America in general is such a TV rating centric measurement that NASCAR needed a strong television year and they've got it so far.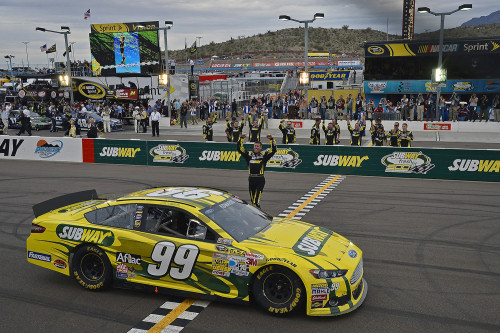 ©JMI
"I think the challenge NASCAR has had is it got so big so fast. It's hard to point a finger at any one reason for the slowdown, but there probably was too much of it out there. They've had to refine the product in the last twenty-four months. They've done that with the new car and I think some of the television upgrades that Fox have done as far as viewing enhancements have been great.
"I think in NASCAR it's not a silver bullet. It's been a combination of a number of things. They've got the drivers back in line not saying that the cars are terrible and the races are boring. It's not good when an athlete gets out of a car and tells the fans, 'Wasn't that boring?'
"I think they've done a lot of things right in the last twenty-four months that now is paying off. I think NASCAR is in a good spot and in an upswing. It has better value now because there's good inventory available at better pricing because the supply and demand is not as great. So I think NASCAR is in good shape."
Brown says IndyCar must increase its market share and establish a stable, consistent management structure.
"IndyCar has at least two pretty big challenges. They've got to get the TV ratings up. It's not a big secret that the exposure and reach of the sport is not where it needs to be. They've got to put themselves on the map from a TV ratings standpoint because you're only going to raise so many commercial dollars if your reach is limited. I'm not exactly sure how that gets fixed but that's something IndyCar needs to work on.
"I think the product is great. They've got a good product on track. You've got full grids which has been a pleasant surprise over the economic downturn. I would have expected to see fifteen, sixteen or seventeen-car grids and the fact that they've been able to routinely produce twenty-five car grids is very good. So I think that's a strength. I think there are some great personalities in the series, whether it's the team owners like the Penskes and Ganassis or the drivers like the Franchittis, Kanaans and Hinchcliffes.
"I think the single largest thing they need to do is some would say for thirty years they've been in constant management turmoil. Any business needs good leadership. I've got a lot of time for Mark Miles. I think he's a proper CEO and they've got to fix the management of the series. I think that can make the single largest impact.
"I look at IndyCar as a good product that can grow. It's been poorly run for a long time and you now have a really good leader. As long as that leader acts quickly and makes mostly the right decisions--and of course, no one makes all the right decisions--but I think IndyCar will go nowhere but up because I think it's a good product people will like when they get exposed to it.
"I think Mark has got to get IndyCar exposed to as many people as possible. Once it builds some momentum, kind of like our business, momentum just feeds more momentum and it snowballs. It's been snowballing the wrong way and once Mark gets the snowball rolling in the right direction it should pick up some speed.
"The buzz isn't what it used to be. I started following Indy cars' in 1986 and '87 and going to a lot of races in the early nineties. I remember the season ending at Laguna Seca and there was Rick Mears, Danny Sullivan, Al Unser Jr., Michael Andretti, Emerson Fittipaldi and with that came a global media circus.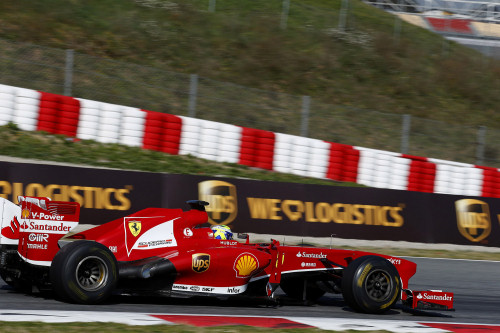 © JMI
"I remember when Indy car racing was knocking on the door of Formula One when Mansell came over to race for Newman/Haas and Senna did a Penske Indy car test in Phoenix. At the time, NASCAR was just grass roots racing and Indy car was knocking on Formula One's door, grabbing world champions, and then it all went wrong.
"Since then it's been spiralling down, but like I say, I think the product is there. Unfortunately, we're not going to reverse fifteen to twenty years of open-wheel damage. You're not going to fix that overnight. It's going to take time but I think once you get the tide turned you can build some momentum."
Brown points out that sports car racing faces an even steeper challenge than IndyCar in gathering market share but he's confident that an upswing lays ahead.
"On the sports car front, obviously the two series have been struggling really since they've existed, so consolidating the two series is the greatest thing that could've happened. But North America has a lot of other sports it's interested in and sports car racing has that much less reach than IndyCar. So there's a challenge there.
"Clearly, NASCAR and the France family have the bandwidth to invest. They've got very good management, so I think sports car racing is in the best position it's been in for future success.
"If I was rating all three series--NASCAR, IndyCar and American sports car racing--I would say all three are in the best positions I've seen them in the last three or four years. Given that and the fact that the economy is better, not good but better, all indications are we're going to have some good motorsport in our future that will continue to grow internationally and in North America. As you know, both IndyCar and American sports car racing were massive in the old days and I don't see any reason why they can't get back there.
"I remember when there were thirty and more 962 Porsches, Jaguars and Nissans at the Daytona 24 Hours. There were world champion drivers and teams, but once IMSA changed hands and then kind of collapsed a few times it started going downhill. So it got damaged too and I think it's now on the way to a rebuild.
"You've got Petit Le Mans, which is a great event, Sebring, Daytona and a bunch of other great road courses and once you start bringing these things together you've got a proper American sports car championship. So I think all can be rebuilt.
"We know they can be successful because they once were and I see they're on the right path. It's just like everything, they need to be really well managed and that's what NASCAR and Bernie have done. You've had constant, consistent, great management and look at the output. Formula One and NASCAR are massive.
"Hopefully, we will see sports car racing get back there. Sports car racing has always been about the sound of the Ferrari engines and the sound of the Corvettes and that type of diversity. I think it's important for sports car racing that there's diversity among manufacturers because I think the sports car fan is as interested if not more interested in the manufacturer than the driver where obviously NASCAR is a driver centered sport and IndyCar is a combination of the two where it's more about the drivers."
There's been talk that Brown is the man to take over running F1 from Bernie Ecclestone and further conversation about him as a good choice to run IndyCar. Flattering as these discussions may be, Brown seems very happy with his current job and life as an amateur GT and vintage racer.
"I'm a career motorsports guy and always will be. I love working in all forms of motorsport. I'd love to be CEO of every form of motorsports because I'm a racing fan. I'd love to do all those jobs. It's no secret that I've been approached and there's been discussion. But I'm pretty committed to JMI. I've been doing it for seventeen years and have got a lot more years ahead of me.
"I certainly like having conversations with everyone in the sport and looking for areas where I can contribute more to all the forms of racing that I love. I'm very happy doing what I'm doing. I've got the best of all worlds because I get to play in all forms of motorsports.
"I love it. I'm a historian of the sport and I love and live the sport. I love driving and I love the historic cars. A lot of the people I know today are my heroes. It wasn't too long ago that I didn't know Roger Penske and Bernie and Ron Dennis and now I go on vacations with Ron Dennis. I love it. These are the people I grew up idolizing and now I'm in a fortunate position where I'm doing business with them and I'm friends with them. It's very flattering that a lot of them give me a lot of support and encouragement."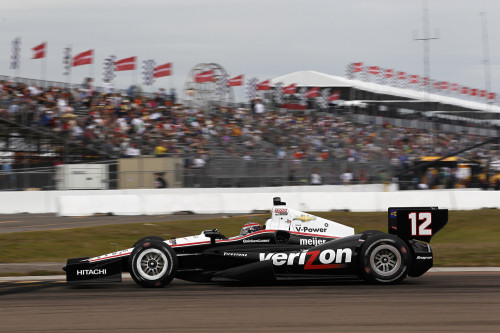 © JMI
This year, Brown is racing a McLaren for his own United Autosports team in the British GT series. He'll also race a stunning selection of cars in a variety of historic events in the United States, Canada and Europe. These include an ex-Niki Lauda Ferrari 312B3, James Hunt's 1977 McLaren M26, Ayrton Senna's 1986 Lotus-Renault, Michael Schumacher's Benetton B191, a Rothman's Porsche 962 from 1986-'88 and Mario Andretti's Formula 5000 Lola T332 from 1975 and '76.
"It's just awesome looking at and driving those cars and I've got to say that I'm a little ashamed that even non-spec forms of motor racing are almost spec formulas now. Because of the regulations you just don't get the diversity that we used to see. I was talking to Martin Brundle about this the other day. I said I bet if you changed all the paint schemes on the Formula One cars it actually would be very difficult to tell which ones where which cars.
"Obviously in NASCAR, even though they've gone to the new car with more brand identity, they're still very spec, and of course, IndyCar is now a spec car. It's kind of a shame. Maybe I'm getting old, but I loved the six-wheel Tyrrell and the time when one car was normally-aspirated and another was a turbo. It's unfortunate that has gone away from all motorsports."
Like many of us Brown took heart from Ben Bowlby's Delta Wing and the open source concept of developing the car.
"I'm not technical so I don't have a clue about how to conceive making a more diverse formula. I did like Ganassi's open source format on the Delta Wing. Conceptually, I thought that was the right thinking to give some technical freedom of interpretation to people. I don't know exactly how you get there and maybe because of safety and rules naturally everything starts to kind of look the same because now it's less about someone's mental thoughts on design and more about putting it all into the computer and the computer will kick out the same information more often than not."
There's also been talk that Brown is part of a group bidding to buy the Long Beach GP and turn it into an F1 race in 2016. While admitting he pushed in favor of the idea last year Brown insists he's not part of any bid to buy Long Beach.
"I did have some discussion about Long Beach with Bernie twelve months ago and got a lukewarm response. It's never been discussed since. But there does seem to be some activity and Chris Pook and others may be interested in trying to make it happen. I gave up on trying to facilitate anything last year after it was clear Bernie was lukewarm. I felt after a couple of conversations with Bernie that it would be a long day to try and facilitate something there and I backed out of the throttle. Maybe some other people like Pook haven't backed off.
"I had lunch with Bernie last Thursday and told him about the stories that broke just recently and he seemed to give me a pretty similar lukewarm response. I think he's working on trying to make New York happen. If he were to invest time and effort somewhere, I think it would be towards New York rather than some other property in the United States.
"New York would be massive. I don't know that he's halfway there but he's on his way and I think that's the right place for him to be spending his time. New York is the biggest market in the world and it's in a better time zone for Formula One than many races today. Of all the venues around the world New York would be right up there as one of the bigger game changers for Formula One in North America. I think Bernie and CVC recognize that and that's where their efforts are.
"Bernie will always listen to someone if they've got a deal to propose. If someone gets a proper package put together he will always entertain racing anywhere in the world. He won't say no until someone puts a proposition, so I'm sure he would entertain a proposal from Pook or others. But I'm very skeptical that there's any real momentum behind it."
In closing, Brown discussed the primary challenges facing JMI in the next few years.
"I think it's making sure we stay grounded and not get too excited by our success. It's important to celebrate victory. You win, but there's always the next race weekend and the dance card gets reset. So we have to keep focused and keep our heads down. I've got a great leadership team around me and I'm focused a lot on making sure I've got the right people with me.
"Roger Penske is probably the most successful team owner in America. I think he's arguably the best in the business, but he's not done it alone. He's done it by surrounding himself with the best engineers, the best team managers and the best drivers. So that's what I've tried to do. I kind of look at it as a race team and have tried to put the best crew in place. To put it in racing terms, we're winning races and we've got to keep doing what we're doing.
"I think some people think they can translate their success in racing easily into other things, but I've always been mostly focused on motorsports. So I think its mostly the same for me. You've got to listen to the client because the world changes and you've got to adapt to change. You've got to listen to the marketplace and adapt."
It seems that Zak Brown and JMI are likely to continue to be important global players in international motor racing for many years to come.
Auto Racing ~ Gordon Kirby
Copyright 2013 ~ All Rights Reserved