Presented by Racemaker Press

"There's a lot of junk out there today. If you want it straight, read Kirby." -- Paul Newman


The Way It Is/ Some responses to Jim McGee's ideas
by Gordon Kirby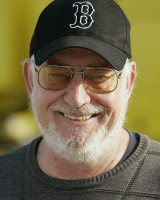 I was pleased to see so much interest generated by Jim McGee's forthright statements in this space last week laying out a theoretical new direction for IndyCar. Team Penske president Tim Cindric sent a brief email saying simply 'Amen!' Cindric also tweeted that McGee's comments were right on the money, adding that he believes IndyCar should adopt McGee's suggested platform for 2015.
Following is a sample of other responses to last week's column.
*Great column with Jim McGee. I totally agree about the engines. I thought that was the route Tony George should have gone when he founded IRL. These NASCAR engine builders would have jumped right in and you would have Hendrick, Childress, Roush/Yates and others involved. They also could have run as the Saturday show at some of these NASCAR venues to expose the on-track product to a larger audience. Look at our Saturday crowds with modifieds, ACT and K&N Series compared to what we got with a stand-alone Indy race!
-- Jerry Gappens, New Hampshire Motor Speedway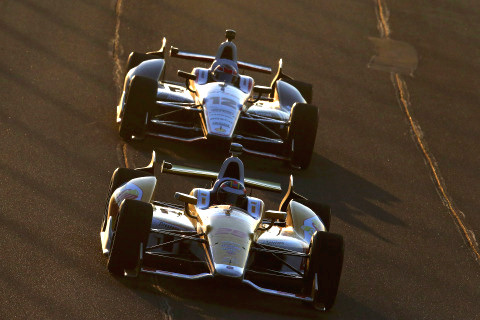 © LAT USA
*Dear Mr Kirby: Thank you and Jim McGee for having the guts to lay it flat out on the failures of the current joke called Indy Car. This week's article was spot on! When they change the rules back and let older cars, stock block engines and other imaginative things back in...you will have my attention, my loyalty and my money again. Thanks for a great article and my belief that I am not alone in my thoughts. An engine sits in my computer, designed 13 years ago for one purpose...INDY. Remind these people that many of us want our shot at history also. When the rules change (and I hope Mr McGee is correct) you will find me building something from my head to take on everyone else that has that same dream. Until then...I won't even waste my time watching "spec" racing. Again. kudo's for a great article!
Respectfully, N.S. Colborn
*Loved it! McGee made it sound way too easy, but he's spot on! Hope all of those guys at the Speedway and IndyCar take the time to read it and truly think about what he said.
-- Roger B
*You are right and Jim and you have some great ideas for fixing the dying Indycar series. Nobody wants to watch it anymore, it is booring. Keep on trying.
All the best, Jutta.
*You came along with the CART people and between Tony George and CART destroyed what once was the premier racing in America. You championed the crushing of oval racing. Especially all open wheel midget, sprint car and champ dirt care USAC racers with the CART attutude, midget and sprint car drivers are not good enough to run Indy Cars. I was there...saw it...lived it (1960 to present) & resent it. Yes, you and your cronies sure straightened out Indy Car. Looks like USAC wasn't all that bad after all.

We have met at the Speedway, years ago in the STP room where my dad sat in corner in his last years at the Speedway. We engaged in a conversation then and within 5 minutes I knew that we so far apart we'd never agree. I feel you and your kind are a major part of the reason the Speedway and Indy car racing has been reduced to "just another race". The attitude of the road course mentality was to get rid of ovals and they have won the war. Dont try to tell me, oh no. They didn't want that. They did! I was not opposed to road course or rear engine cars, etc. In fact I was the one who started up the F2000 series with USAC sanction after SCCA had flushed it. I also convinced USAC to sanction a Mazda series, Russell Racing. Against my will, USAC dropped them both. Big mistake!!

Anyway, after seeing what the Speedway and IndyCar has become, it sickens me. It used to be good, no great. It is now, well, without the 500 it would be nothing! How sad they have to throw together a car or several cars, with the spare parts laying around to fill the field. SAD.
-- Dennis Johansen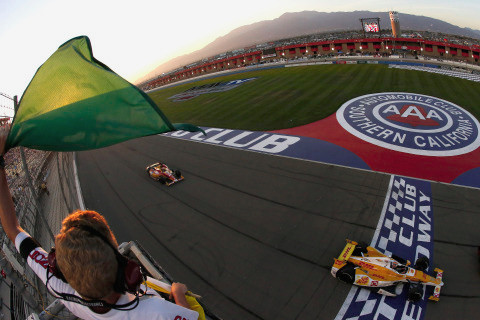 © LAT USA
*I want to make the same comment about IndyCar that I made to Peter DeLorenzo...why does't Indy just institute a budget cap. Then those idiots can do whatever they want with the money and build a car they want to run as long as it doesn't' go over the budget cap. It worked for the NFL...
-- JR
*Gordon, I agree with McGee 100%. I am as sick about what Indy Car has become as you guys are. Thank my lucky stars to have been there during the glory years albeit as a back marker, at least I earned what I received out of competing.
-- Steve Chassey

*Chassey sent along some additional commerns from one of his old racing frisnds.

This all sounds logical and great on paper but the reality is, it will never happen and if attempted it will totally destroy what there is left of championship racing (which might not be such a bad thing!). If these ideas had been implemented back in 1966 when Leo Mehl started the mess we are in by bringing truckloads of Goodyear money, then very likely championship racing and NASCAR would be in opposite positions today.

Can you imagine what would happen if unlimited innovation were allowed now? There would be 2 American teams with 4 cars each, Penske and Ganassi, and no one else. I have no love for "spec" cars of any kind but by implementing a "run-watcha'-brung" policy, only cubic money will win. Realistically, the Offy powered roadsters that we all miss so much were just "spec" cars of a different era---without benefit of the advanced technology of the 21st century.

The reasons for the demise of championship racing are all linked to the "500" which has its own set of unique problems which can never be solved without taking many steps backward and publicly admitting some grievous errors in judgement. I could rant about this for hours, but I am only preaching to the choir.

Unfortunately, I now think that I will live to see the "500" become a NASCAR race.
Clearly, fans of all persuasions are heartbroken over what's happened to Indy car racing over the last decade and a half. Sadly, most have lost hope that the leadership exists to find and implement a solution. In truth, the answers are not that complicated. They've been sketched out by many veterans from Jim McGee to Dan Gurney and Parnelli Jones. What's lacking is the leadership and courage to do the right things.
Auto Racing ~ Gordon Kirby
Copyright 2013 ~ All Rights Reserved