Presented by Racemaker Press

"There's a lot of junk out there today. If you want it straight, read Kirby." -- Paul Newman


The Way It Is/ Chris Dyson's hopes for American sports car racing's future
by Gordon Kirby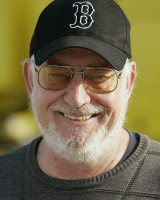 Last week Scott Pruett argued strongly in favor of the Daytona Prototype concept as the best way forward for next year's combined Grand-Am/American Le Mans Series. This week, Chris Dyson argues with equal passion about the appeal of the more exotic Le Mans Prototypes to drivers, teams and fans.
Dyson is the lead driver and boss of Dyson Racing. Founded thirty years ago by his father Rob, Dyson Racing is the ALMS's most experienced and successful team with 68 wins, including two Daytona 24 Hours victories and nineteen sports car championships to its credit over 29 years. Rob Dyson started racing in 1974 and founded his IMSA GTP team in 1983. Rob retired from driving a few years ago and shares responsibility for running his team with son Chris who leads the team from the cockpit and the sporting director's office.
The Dysons' team raced a variety of AER-engined Lolas from 2002-'06 and ran a pair of Porsche RS Spyders in 2007 and '08. Dyson resumed his partnership with Lola in '09 and struck a new partnership with Mazda to develop the company's 2-liter turbocharged ALMS engine. In 2011, Dyson's pair of Lola-Mazda LMP1 cars were the ones to beat and Chris Dyson and Guy Smith won the ALMS championship with a perfect finishing record, taking first or second in every race.
But Lola's financial problems and the late delivery of last year's new Lola B12/66s threw a wrench into the works this past year. The Dysons' operation played catch-up all year and was able to win just once--at Elkhart Lake in August---while Greg Pickett's well-developed Muscle Milk HPD ARX-03a won six races in the hands of Lucas Luhr/Klas Graf, beating Dyson and co-driver Guy Smith to the ALMS title by nine points.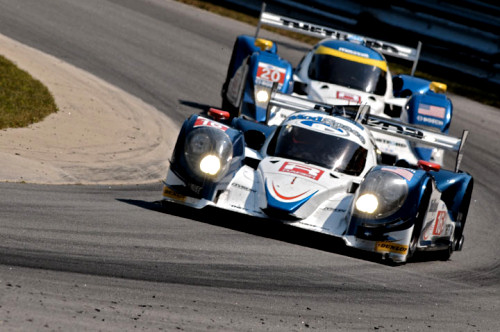 © Gary Gold
The Dysons hope to be able to take the battle to Pickett's team this year. This is the team's 30th season and Chris hopes to continue competing for many years to come in the merged Grand-Am/ALMS. Dyson is confident that Richard Buck, Scot Elkins and their technical staffs will make the right moves for 2014 and beyond.
"These are interesting times indeed, to say the least," Dyson remarked. "There's definitely some uncertainty about the details of the rules package but there are a lot of really smart people with the Grand-Am folks, represented by Richard Buck, and the IMSA guys, represented by Scot Elkins. They have a pretty broad depth of experience and a proven track record of being involved not only with high technology racing cars but also being able to find a nice balance. I think that's what Scot and Richard have been charged with doing.
"There are certainly some things about the Daytona Protoypes and the LMP cars that are incongruent and I think it's definitely a tall order to strike a balance. But I think they understand that preserving the variety and the sophistication in sports car racing, particularly in the prototype classes, has to be an essential component of a successful sports car racing series."
There's no question that a major part of the appeal of IMSA and ALMS during their heydays were spectacular cars. Dyson is a true IMSA/ALMS believer and he's convinced that the combined Grand-Am/ALMS will live or die on the high performance and technical allure of its prototype field.
"It's definitely a tightrope," he said. "But I think Scot and Richard are taking it really seriously and I'm hopeful that they can come up with a package that's inclusive and embraces to the greatest possible extent the traditional type of sports car racing that we enjoyed when there was a united IMSA. It's been a long time since that's been the case.
"I grew up going to races with my father in the eighties at the height of IMSA GTP. There were stand-alone prototype races in those days where the car counts were in the mid-twenties to low thirties in some cases and not just at the marquee races. So I think there's an opportunity now with the united platform to come forward with something that's really special. It's not going to be perfect by any means, but if they approach it with the right attitude I think it can be a very potent platform.
"Clearly, it's never easy to incorporate wildly disparate formulas," he added. "But if you look at IMSA over the years going back to the early 1980s when Roger Bailey was there working with John Bishop, they were able to make it work. Where there's a will to cast a wide net, there's a way to get it done."
Dyson says it's essential to listen to and include all the key players, fans too.
"My dad and I are hopeful that the approach is inclusive, that it's respectful of the existing participants and the investment that goes along with the high level of commitment we all make to this sport. Most importantly, the fans' sensibilities have to be regarded.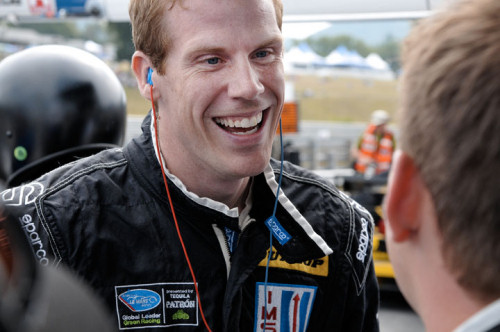 © Gary Gold
"We have a long and deep heritage in sports car racing and I'd like to think that my dad and I can speak from experience. It's definitely a unique moment and we're cautiously optimistic that the right blend can be made.
"We're really taking the view of let's see what the packages are for 2014 and then we'll make our decision about how we will proceed. We're supportive of the process and we're hoping they will be able to come up with a package where neither side is disproportionately advantaged because I think it's important to have a nice variety of cars on the grid."
Chris emphasized his personal love of driving high-performance, cutting-edge prototype sports cars.
"One of the things we really hope for is that they realize the need for the cars to have mind-blowing levels of performance," he said. "I really do believe there needs to be a certain inaccessibility to driving this level of automobile and I think that's one of the things that over the last ten years both in sports cars and open-wheel racing maybe that's not been prioritized enough.
"When I started racing prototypes in 2002 we were still running our Riley & Scott-Ford and when I first tested it in the late nineties it was making somewhere in the realm of 700 horsepower. It had a vast amount of torque and a huge amount of downforce and it was really exciting to drive.
"I've been fortunate enough to be a mainstay in what I believe are the most sophisticated leading edge prototypes over the last ten years and I always think that the higher the level of performance then the better the racing, the thrill of driving and the spectacle."
Dyson believes many sanctioning bodies have taken the wrong approach in trying to contain or reduce costs. Like many racers, he's convinced that rule stability, rather than constant fiddling, is the key to managing the costs of racing.
"Reducing the performance and spectacle very often is masked and cloaked under the auspices of cost containment," he observed. "But at the end of the day the additional power or additional downforce is not usually a big driver of costs. I think from my perspective, the most important thing in containing costs is rule stability. It's the instability that drives up costs.
"I think in that respect, clearly there's going to be an interim period where there will be merged classes. But I'm hopeful over the longer term with the interest of the spectacle in mind that with the stability of the series established we can take a look at what's been great about the top level prototypes and looking at the priorities and objectives of reducing the costs. You can't just reduce the speeds and expect the costs to plummet. That's definitely something that the FIA and ACO have pursued with very limited success.
"So I'm hopeful that in this blending of categories they remember that making these cars the most exciting cars on earth really should be on the agenda. There are some drivers out there who will probably argue with me and say they need to take the downforce away, take the tire away and put it in the hands of the driver. But the cream always rises to the top no matter how high performance of the car is.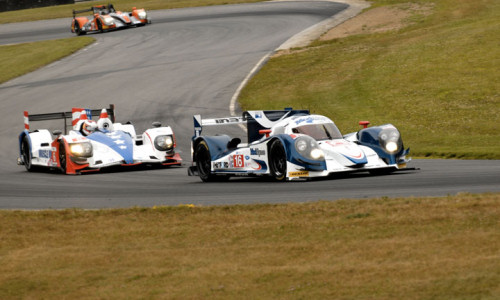 © Gary Gold
"More often than not, the more downforce and power you have, the more important it is for both the driver and team to get the setup right, and I'm hopeful that challenge remains for the future. I think that's definitely reachable, and I think Richard and Scot are capable of it. Where there's a will, there's a way."
Dyson believes both the ALMS and Grand-Am need to take a fresh look at the forces that drove their creation and early development.
"Personally, I think the biggest variable that's been out there in IMSA's case has been an over-reliance, or over-dependency, on rules written abroad with different priorities in mind. With Grand-Am, I think their original rules template, while it was noble, it maybe took away some of the elements of performance that were big drivers of the interest and engagement in the prototype classes. I'm hopeful that having the ability to write the rules under one roof we're going to get a series like we had in the heyday, which I consider the GTP era through the eighties into the early nineties.
"I'm not saying that formula was perfect because it got out of control, but it's very important to look at all this and look at the nuances of what was right and what was wrong. Now that there are some smart people looking at this and the ability to control the process I think there's a way to get back there and I'm hopeful that they pursue it.
"If they're looking at this from a standpoint of wanting to preserve the ALMS entrant base for prototypes and also retain the fans' interest and retain the interest from abroad in the marquee events, I don't think there's a compelling reason to not accommodate the LMP2 platform. I think they all recognize that would be more than foolhardy to penalize or put those cars at a disadvantage to the point where they're not going to be competitive. I think everybody needs to come to a event with a legitimate shot of winning the race and I think that's something that's driving the rules process."
Dyson expects it probably will take two or three stabs over the next few years to get the formula correct.
"Like I said, it's not going to be an easy slamdunk, but when you put it in the hands of guys like Scot and Richard, they'll work hard to find a way. As long as they're empowered to do that, I think we can all be fairly comfortable knowing they're trying their best to come up with a platform that works for everybody.
"You know, Rome wasn't a built in a day. If the right motives and right objectives are in place you're looking at a situation where you've got guys like Greg Pickett, Scott Tucker and ourselves. If the platform is right all of us have shown that we'll be committed and we'll put on a great show. I think we all bring a lot to the table and I think what everybody should look forward to with the united series is that we will have all the marquee races back on the calendar."
Dyson Racing is flat-out preparing for the ALMS season-opener at Sebring next month. Meanwhile, Rob and Chris are waiting for some clarity from the rulemakers before deciding on the package they will race in 2014.
"From our standpoint it's definitely a transition year," Chris said. "We're hoping we can have a great year in the ALMS. It's our thirtieth year of competition in the series so we'd like to make it a memorable one and we'll be watching with interest how they're coming along with the rules. Right now, we have no fixed plan for 2014. We're just interested observers of the process and being of assistance whenever we can be."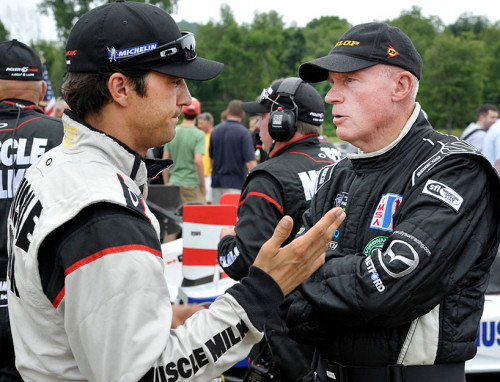 © Gary Gold
Dyson is excited about the energy and resources that Multimatic and Carl Haas Auto bring to reviving the Lola brand. He's sure the new arrangement will bolster his team's effort.
"From our standpoint, having a clear path for spares and ongoing development is important," he commented. "But it's really important working with people we like and also that there's continuity technically with the car. I think that's been preserved with Multimatic and the Haas folks being involved. When you get the likes of Larrry Holt and Multimatic behind you it's exciting and motivating, and obviously we have a huge amount of respect for the Haas family and what they've brought to the sport over many years. It's a great thing for Dyson Racing but also for the sport as a whole.
"The Lola platform was a very good one for many years, but they ran into some trouble last year and I think with Multimatic taking over the racing side of the business you're going to see some interesting things out of those guys."
The Dysons ran a second car in most races over the past two years and Chris hopes to continue fielding a second car this year.
"We're working on a second car," he said. "I'd like to say we're going to have a two-car effort at most, if not all of the races. I'm working on that now. We've got some interested parties and some familiar faces that we're talking to. I think everybody is looking at this year as a great opportunity to drive these P1 cars at least for a while, if not the last time. Guy Smith will be rejoining us this year and we should be announcing our third driver for Sebring pretty soon.
"We've continued pushing on our development making sure the cars go even faster than last year. Hopefully, we can have another good effort. We've been grinding hard all winter long after missing the championship last year by nine points and thinking about what could have been different. I think we've addressed a lot of things. The Pickett team is a great benchmark and Lucas and Klaus are just terrific guys to go racing against."
Here's hoping the combined Grand-Am/ALMS will embrace people like the Dysons and Greg Pickett. Their cars, passion and commitment are essential to the future success of American sports car racing. Chris Dyson offered a closing comment.
"I think we've just got to get over the petty arguments and the tribal warfare that's going on some places. It's time to drop that and act like grownups and really let the market decide. Write the rules and let the market decide what the best outcome will be. If you do that, you certainly can't be afraid of the outcome."
Auto Racing ~ Gordon Kirby
Copyright 2013 ~ All Rights Reserved